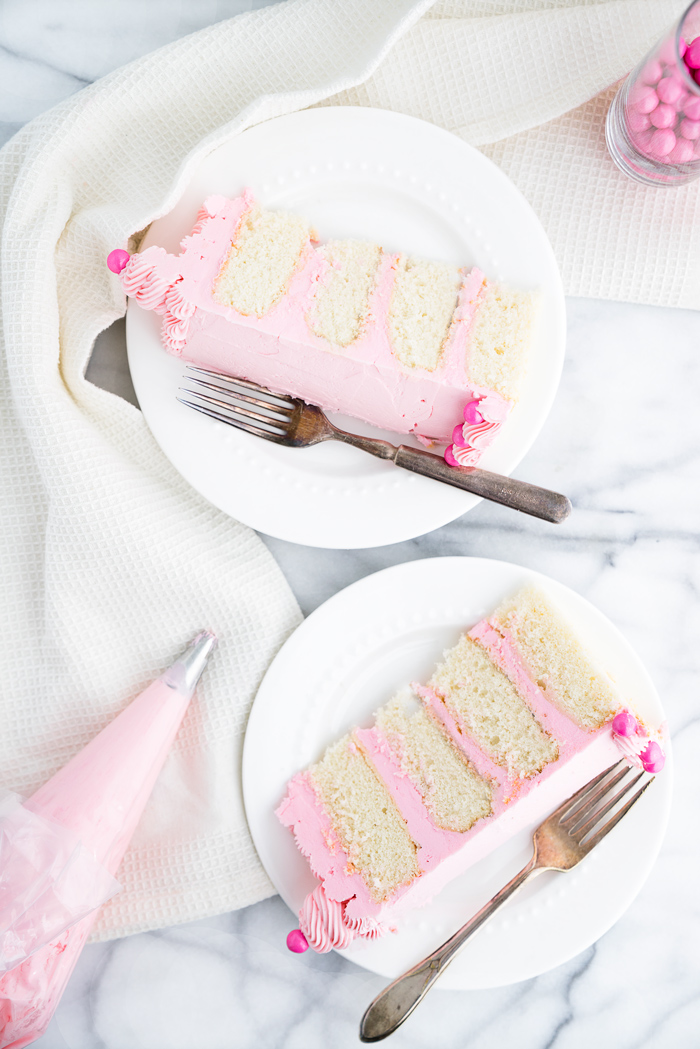 How to price cakes. In this post I am going to tell you how I determine the price of my cakes.
Pricing….ugh. I still feel awkward just talking about it. As a creative soul money is not fun to discuss and don't get me started on dealing with peoples reactions to prices. Don't get me wrong I have more folks willing to happily pay for my service, yet the ones that gripe are the ones that stick in my mind. That's why it's so important to have fact based data so you feel confident in your pricing.
I hesitate when it comes to discussing prices but of all the questions I get from you, pricing is at the top of the list. So, today I will share with you how I work out my prices, I do not profess to be a cake pricing expert. I use what works for me and I am hoping this will give a good starting point for your pricing.
Over the years I studied the prices of my local grocery stores, big discount bulk grocery stores and some local bakers (basically everyone my prices were compared to). Needless to say the prices were all over the place and no where near what I needed to be making. With a chain store's ability to buy ingredients in bulk for pennies on the dollar and hire someone at minimum wage to create the cake, no wonder I was struggling with this so called business. Even if I lowered my standards and quality of ingredients to the bare minimum I would still never be able to compete with their pricing. I was stuck and discouraged.
My Pricing Epiphanies:
My Costs:
Then one day I was taking a class on the home based cake industry and the instructor said to make a list of all your ingredients, anything that costs you money to make that cake (ingredients, gas, electricity, etc). At first I thought this was a little nuts and the lazy side of me wasn't having it but I had nothing to lose. So out came the pen, paper and calculator. It was at that moment I realized I was lucky if I was making a $5 profit on my cakes (not counting my time). In most cases I had lost money. I never thought to charge for cake boards, cake boxes, sprinkles or for the extra buttercream on a heavily pipe designed cake. All these items add up and fast!
My Time:
Next I made a list of how long each step in the process took, in other words, my time. As a creative I didn't think to charge for my time because I love my work. Now I was seeing why there were such a thing as "starving artists". Once I saw what I was spending, how much of my time I was giving and the unique designs I offered, I no longer felt uncomfortable about my prices. Because I had the facts to back them up, in fact I raised my prices accordingly and without guilt.
What's My Niche?:
Then I got the second best piece of advice I've ever gotten regarding cake and now I am going to paraphrase it to you.
"Don't offer what everyone else is offering, do not offer the cakes that the grocery stores are offering, you will never be able to compete with them or their pricing. Offer your customers something so different that they have no choice but to order from you and be willing to pay you for it. "
This is the advice that made me "see the light" so to speak. The days of worrying about the grocery store was over. Find my own creative niche, make it so unique that people will want to buy from me and pay me what I am worth. Well…ok, do cake designers ever really get paid what they are worth? Probably not but I digress.
This also gave me the freedom to stop accepting cake orders that were not specific to my niche. Stick to one thing and be the best at it. So no more "Thomas The Train" fondant cakes, they are not in my niche. No more sheet cakes, they are not in my niche. But guess what, those cakes are in someone else's niche and I'm happy to send them the business.
Ok, so now you know your worth, how much each cake costs to make both in $ and in time. And now you know your unique niche in the cake world. How do we turn that into a cake price?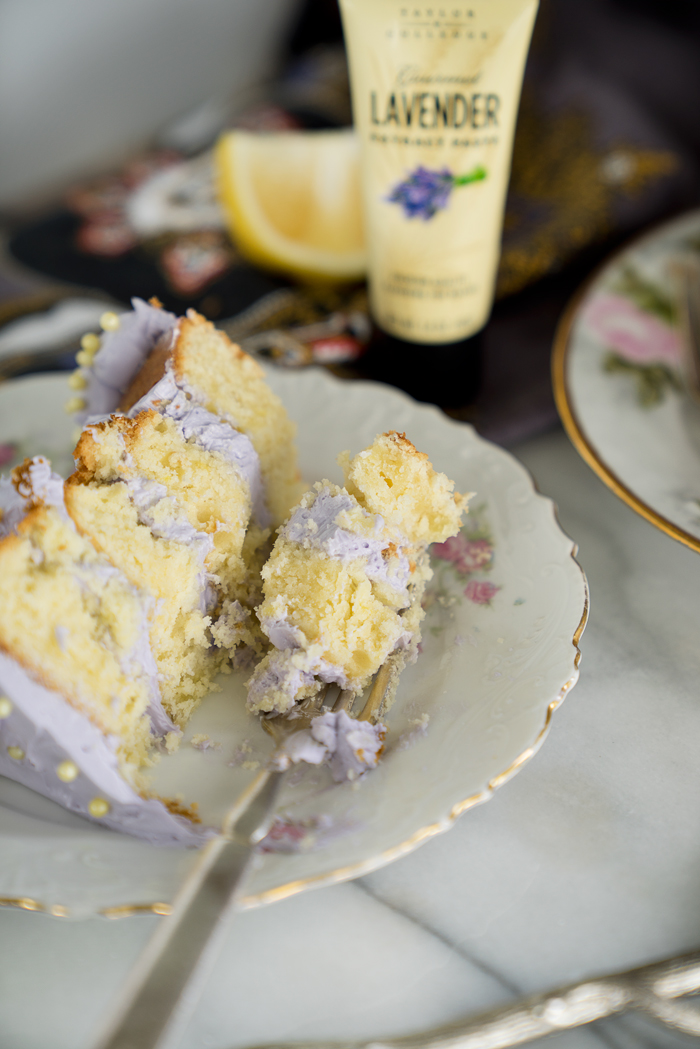 Here are a few examples to work with but its important that you come up with a formula that works for you. And I should note that the prices below are not real, they are only used to provide you with an example:
Example 1 – Per slice pricing (all prices below are not real and are just to give you an idea):
This is my favorite – Treat each slice of cake as a dessert and charge accordingly. Bake all your costs into the per slice pricing. The more special decorations and fillings are selected the higher the per slice price is. This is also the preferred pricing for wedding cakes. It includes your cost for ingredients/supplies, the cost of your time/profit.
7 inch cake = 13 large slices x $6.00 per slice = $78
+
$10 delivery fees
_______________
$88 Total
Pro's – everything is baked into the slice price, it's clean and easy.
Con's – Let's say you have a customer with with 11 guests but your cake size (in this example 7 inch cake) gives 13 slices. They could argue that they shouldn't have to pay for those two additional slices. I would stick to my pricing and explain that a 6 inch cake will give only 10 slices and someone will be without cake. Let the customer decided if they want to short their guests or have a little extra. But I wouldn't lower my price, it doesn't cost me less in time or $ to make the cake.
Example 2 – Breaking out the costs per cake:
Breaking out the costs per cake. This allows a customer who is on a budget to decide if they want to add extras or not. I set a fictitious $25 for profit but you can set it to whatever you want, it's your business.
7  inch basic cake = $25 in ingredients to make x 2 (setting $25 for your time/profit) = $50 base price
+
$5 for specialty sprinkles
+
$10 for gum paste flowers
+
$5 for ganache filling
+
$10 delivery
________________
$80 total
Pro's – customer can pick and choose what extras they want to pay for. This is nice for a customer who has a specific budget.
Con's – once a customer see's what you charge for each extra it's possible they will start to dicker on the pricing for each of those items. In this instance I would caution you to remember that each of these extra's costs you time and $.
Example 3 – whole cake pricing:
This method works best for celebration cakes. This is where you specifically state what a cake will cost based on size. Example: 7 inch cake = $70. This works if you are specific about the basics of what this cake includes. If you find you make a lot of the same style cake for the same price this method might be an option for you. Just be sure your costs, time and profit are included.

Few additional suggestions to help you:
Having a website or email with info to potential customers that cleary states, "cake orders start at $xx.xx", gives potential customers a starting point which will help them decide if they want to contact you. If a customer is fine with the starting point they'll contact you. If the minimum price is out of the budget they won't call you. It will save you both time.
A lot of customers really don't know what they want, they don't think of cake all day long like we do 😉 . So having a few example cakes and their pricing is also a nice feature for your customers. Again giving your customer an idea of what you offer and where your prices start. Examples:

Vanilla Bean cake –  4 layers of vanilla bean cake filled and coated in Swiss meringue buttercream = $xx.xx
Double chocolate cake – 4 layers of chocolate fudge cake, filled with chocolate ganache and coated in chocolate fudge icing = $xx.xx
Where you live matters:
We all live in different areas of the country/world and incur different costs to make our cakes. For example I live in a small cottage town 45 minutes from any major store or cake decorating store. I either have to drive far to get certain ingredients which I add in a gas/time cost into my cakes for or I have to order specialty items like sprinkles, etc. so I have shipping costs to add into my cake costs. Someone living in Hawaii may have higher milk and butter costs due to them having to be brought over by boat. So my pricing will be different from that of someone in another state or country as will yours.
In closing…:
So by now you are hopefully feeling a little more confident in the pricing game, you at least have a solid starting point. I know I gave you a lot of information. I also gave you options that will help you start thinking of a pricing structure that works for you and your area.
Any questions let me know!
Stacey
Interested in some more help on your cake journey? Check out these posts:
How to make (and fix) Swiss Meringue buttercream
How to fill, stack and crumb coat your cake
How to get a smooth buttercream finish
PIN FOR LATER! It may come in handy 😉 Thanks!