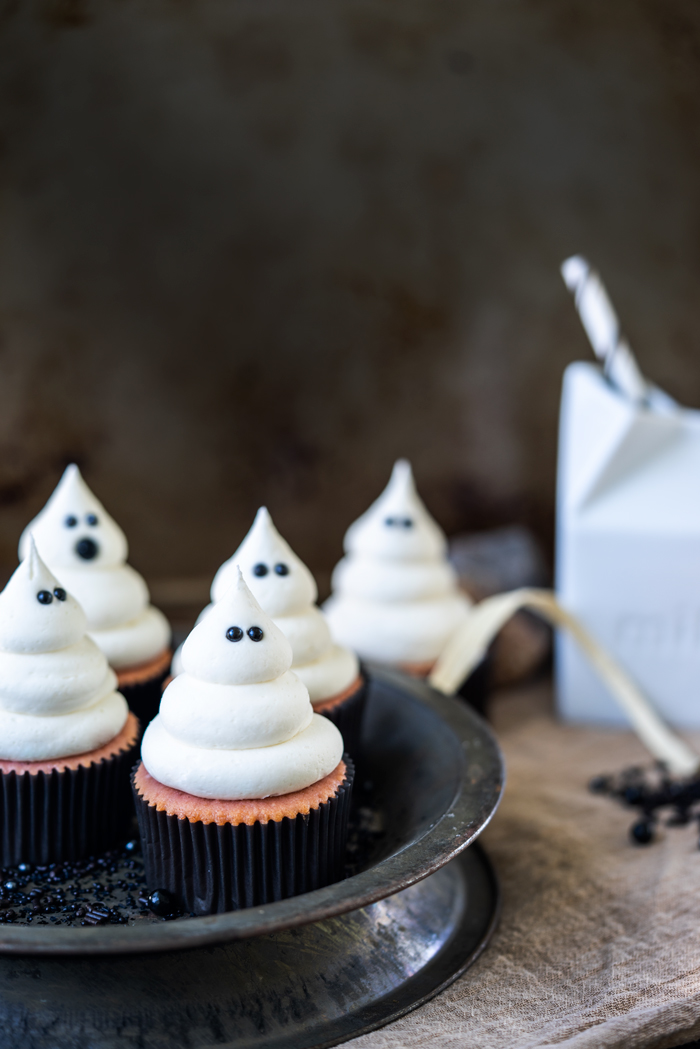 Ghostly Halloween Treats with California Strawberries.
Here are two sweet but ghostly treats to bring a wow to your Halloween get together. Ghostly Strawberry Cupcakes with Marshmallow Buttercream and Ghostly Dipped Strawberries. I am so happy to have partnered with California Strawberries on these sweet but spooky treats.
Strawberries to me, have become a year round fruit. They are sweet, juicy and so flavorful. I either eat them on their own or dip them in dark chocolate. Over the last few years my daughter and I have become pros at the dipping part and well, the eating part as well 😉 . A quick swap from dark chocolate to white chocolate and our favorite treat has now taken on a spooky feel with ghostly faces. Check out the recipe here!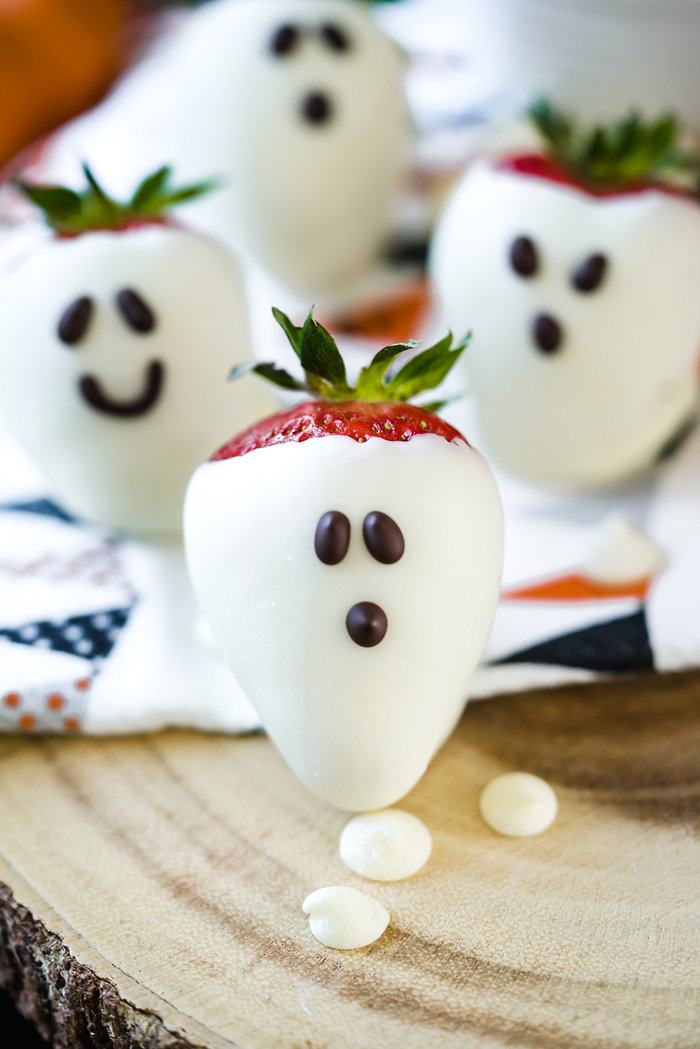 Cupcakes are one of the best and portable treats anyone can bring to a Halloween gathering (in my humble opinion). These ghostly cupcakes are sure to make an entrance on any dessert table or children's classroom party! We start with a sweet strawberry cupcake and then pipe marshmallow buttercream ghosts on top complete with sugar pearl eyes/mouth. Check out the recipe here!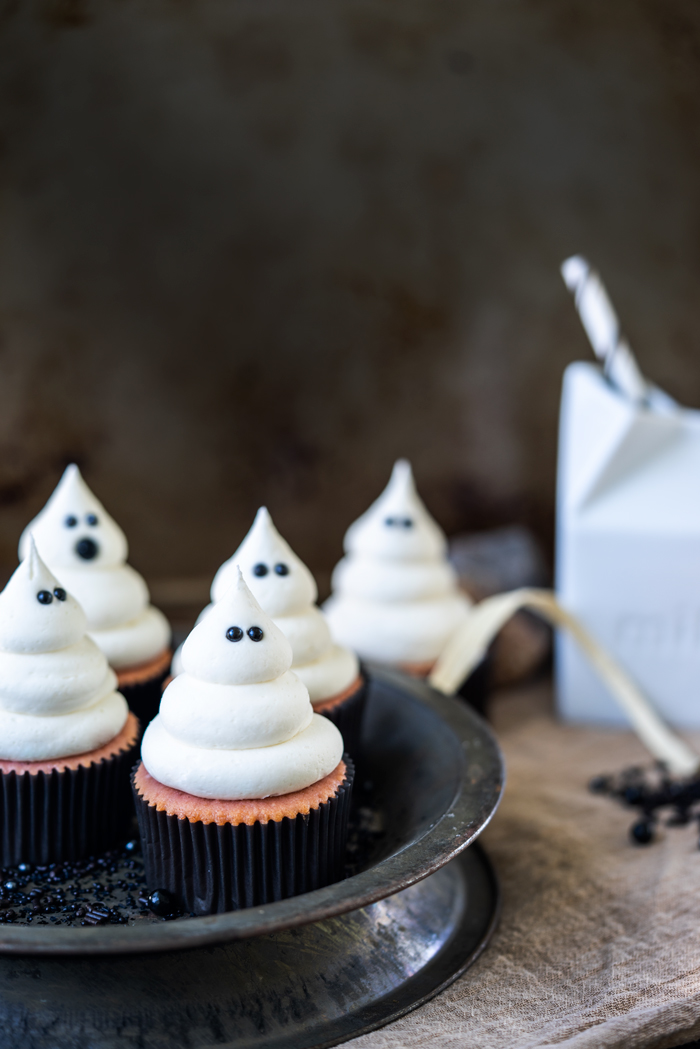 Enjoy these sweet strawberry spooktacular Halloween treats with your friends! Be sure to share your creations @castrawberries!
Stacey
This post sponsored by red, ripe, juicy California Strawberries. The opinions in this post are 100% my own. 🙂