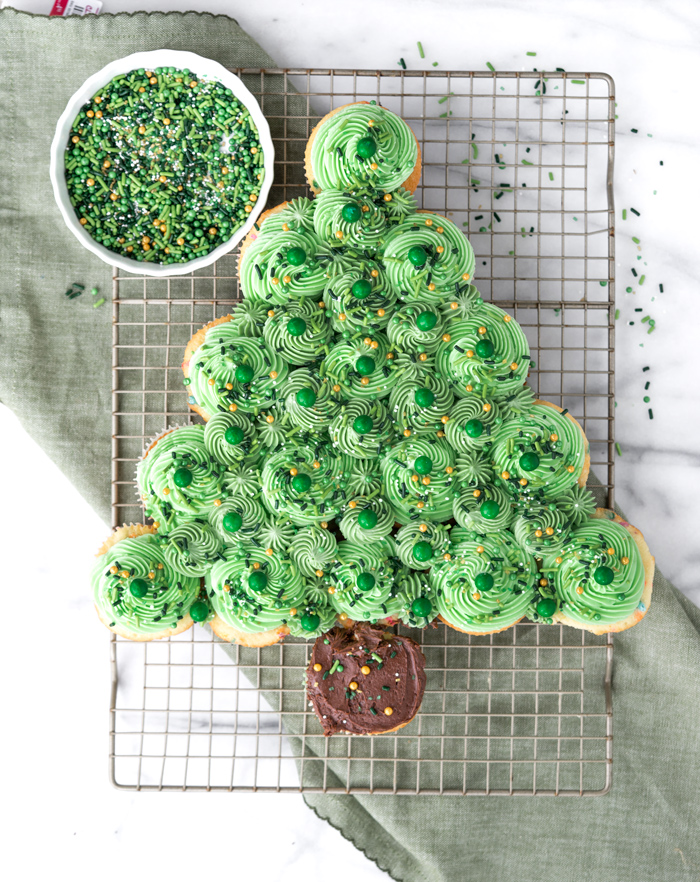 How to make a Holiday Cupcake Cake that pulls apart so no cutting required. Simple, fun and easy.
There is nothing like a simple, fun and easy cake to make this time of year. With all the get togethers, Christmas shows and shopping added to our already busy schedules simple is just want we all need!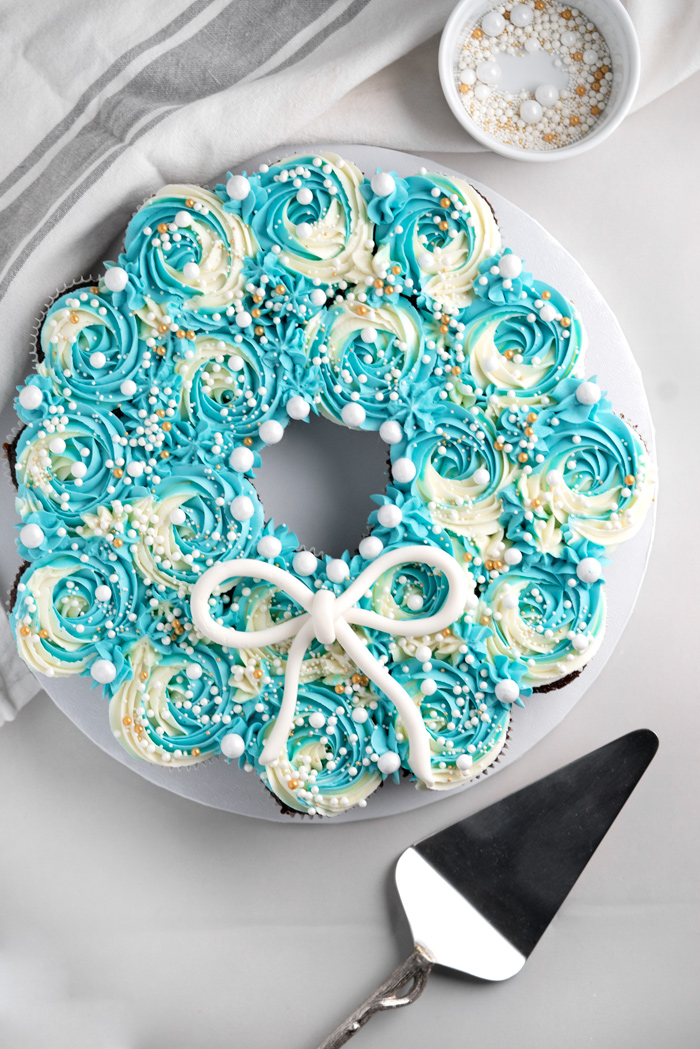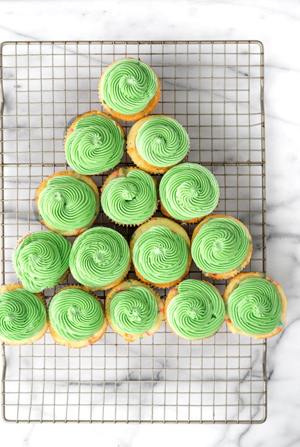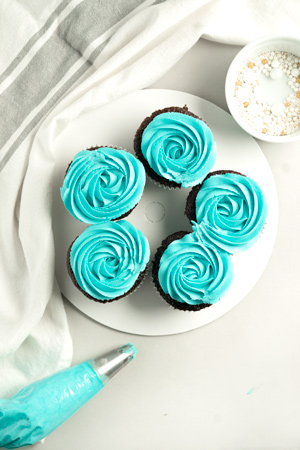 I decided to make the Wreath Cupcake Cake and Christmas Tree Cupcake Cake into one post because even though they look very different the technique is identical for either one. In just a few easy steps you'll have a holiday masterpiece perfect for any dessert table.
Now you'll notice that for the technique photos I forgot to shoot the actual cakes. It's not uncommon for me to get so excited about decorating that I just keep going and forget to stop and snap a few pics. However, I shot a make shift wreath to show how to achieve the cake effect and I have to say it's adorable and perfect for a small gathering.
How To Make A Holiday Cupcake Cake:
Bake up your cupcakes. Both the Christmas tree and the wreath were around 16 cupcakes each as pictured. But this can be adjusted accordingly.
Once cupcakes are cooled, arrange them in the desired shape on a large plate or cake board (available at cake supply store).
Pipe swirls on top of each cupcake. For the trees I used Wilton 4B. For the wreath I used Wilton 1M and this is one in the same as a rosette.

Note: there will be gaps as seen in the photos.

Next it's time to fill in those gaps. I used the same tip and pipe swirls (for the tree) and/or stars (for the wreath) into the gaps to close them up. Some areas require more than others.
Next I arrange my large sprinkles as desired and then sprinkle on the remaining sprinkles for some sparkle.
If making a bow like shown on the wreath, roll out some white gum paste and make a bow. Let dry for an hour or more and when ready add to the wreath. A fabric bow will work nicely here to just be sure your buttercream has set first.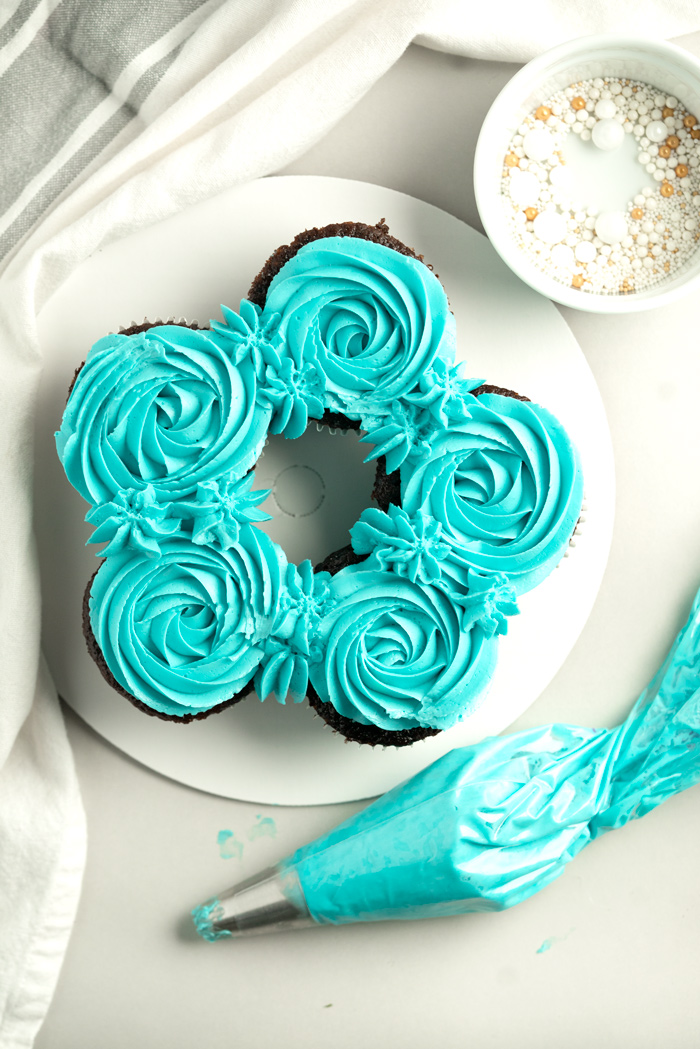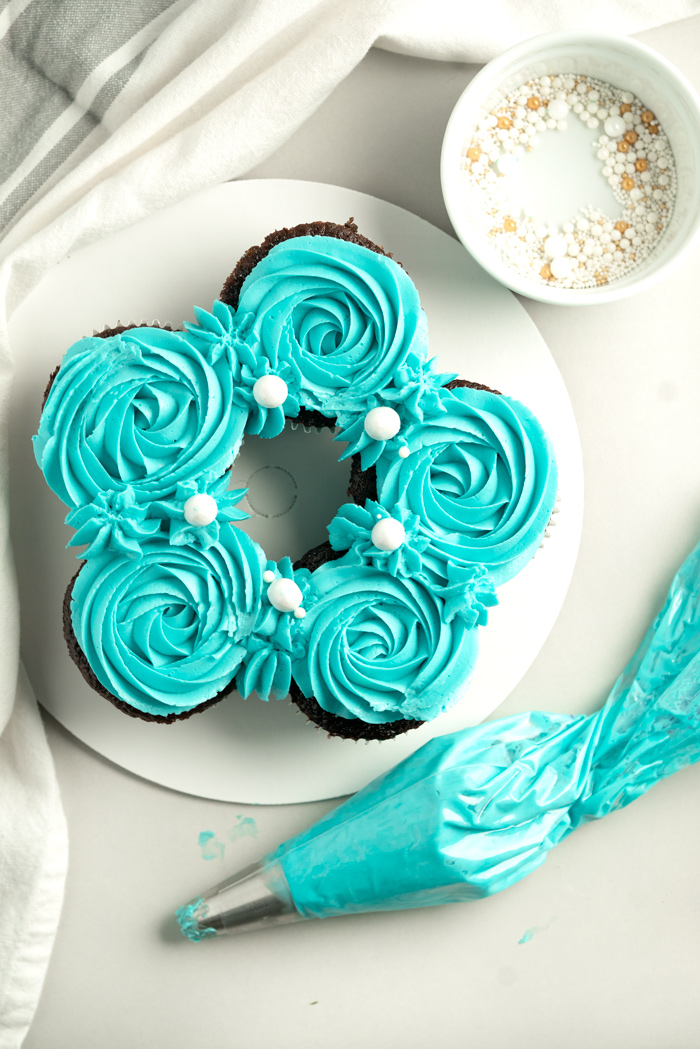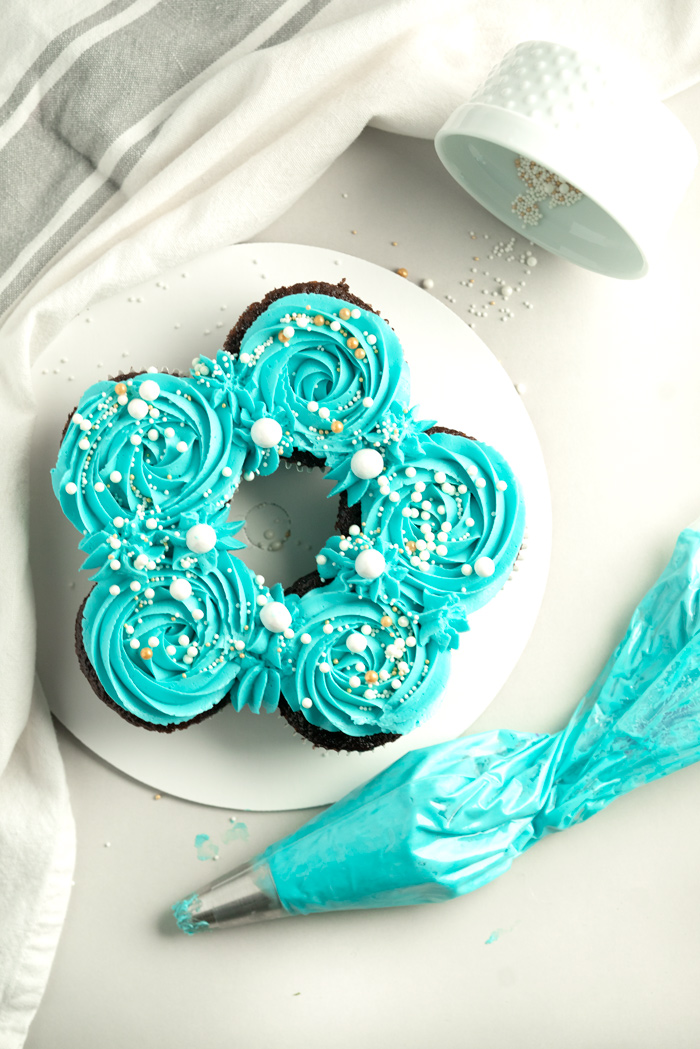 My number one suggestion, have fun and tailor these Holiday Cupcake Cakes to your liking and design taste. Sprinkles are a huge support to any decorating. If interested I used the following for each cake:
Christmas Tree Cupcake Cake – Piping tip Wilton 4B, Sprinkles – "Hidden Treasure" mix by Simply Sucre.
Wreath Cupcake Cake – Piping tip Wilton 1M, Sprinkles – "White and Gold Pearls" mix by Simply Sucre.
Need a cupcake recipe? Try these…Lemon Poppy Seed Cupcake Recipe  Super Moist Chocolate Mayonnaise Cupcakes
Need a buttercream recipe? I used Swiss Meringue Buttercream but American Buttercream will work just the same. How To Make Rainbow Buttercream,  How To Make Swiss Meringue Buttercream (and how to fix it)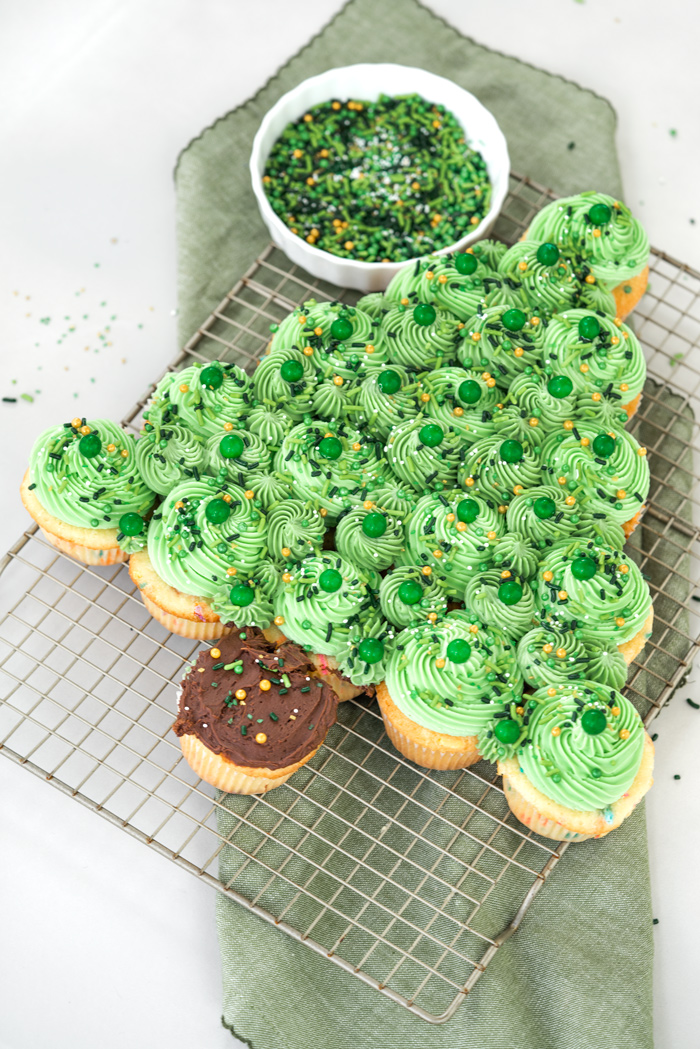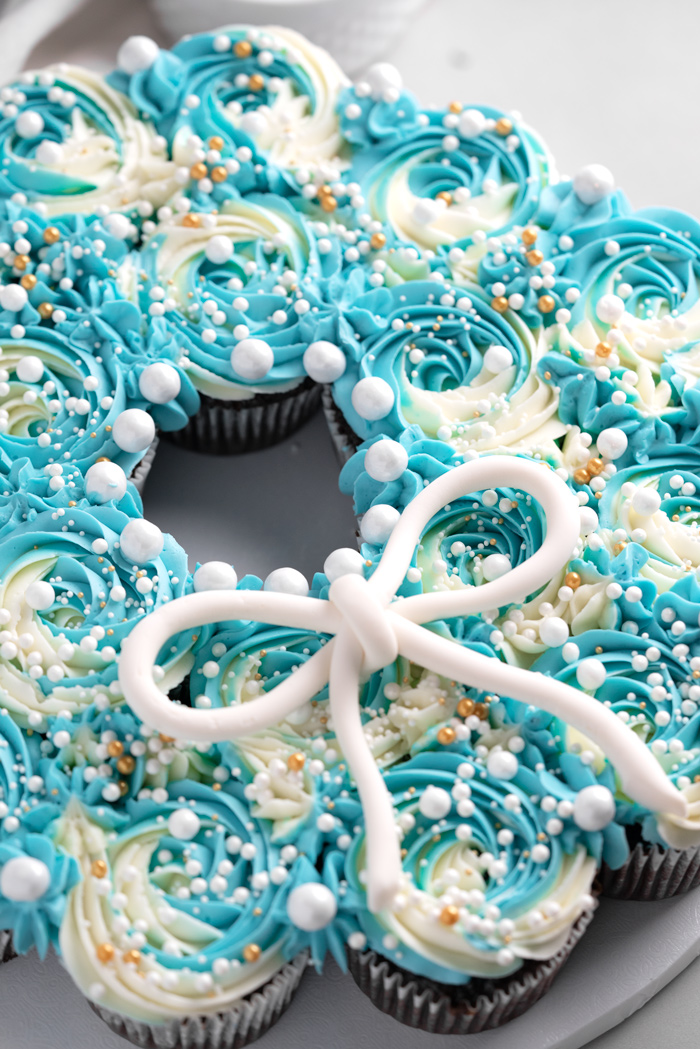 Enjoy!
Stacey
PIN FOR LATER!