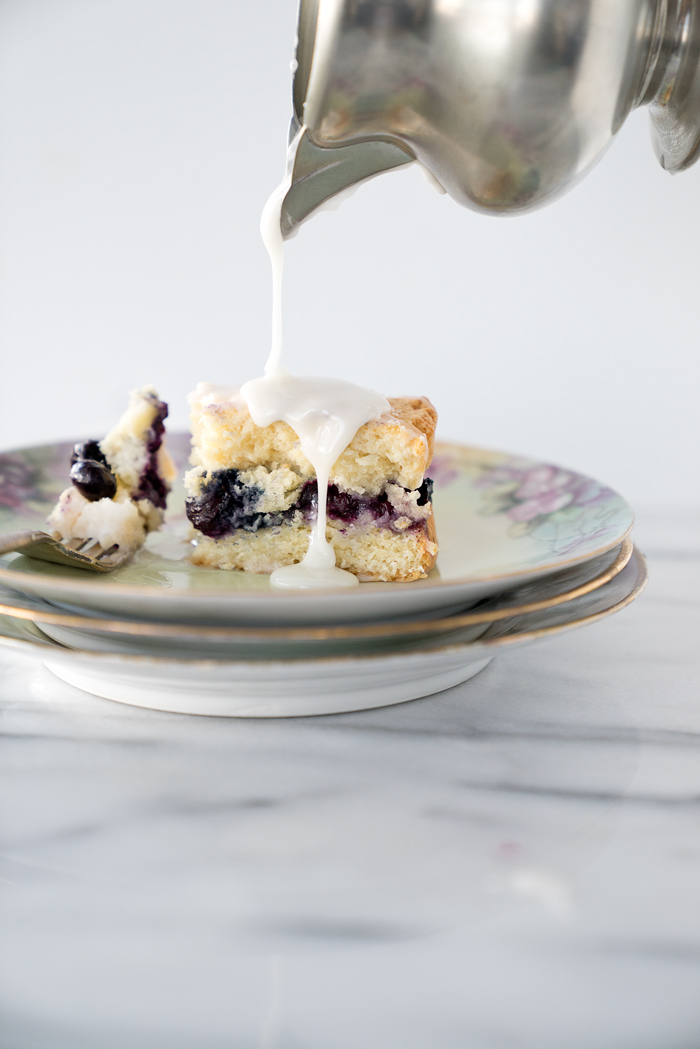 Simply Delicious Blueberry Shortcake! Summer is all about blueberries so indulge in this simple, delicious dessert perfect for any occasion.
So I did something crazy this week, something I never thought I could do let alone be capable of and I'm still in shock. But let me back up a bit. Some of you may have seen my instagram post where I briefly cried about some food photos that just did not turn out for me. So here I was with a beautiful, sinful, indulging dessert and a bunch of photos that said otherwise. By now the dessert is all cut up and there is no chance of putting it all back together. So I gave it away, to rave reviews but still no pictures to prove it.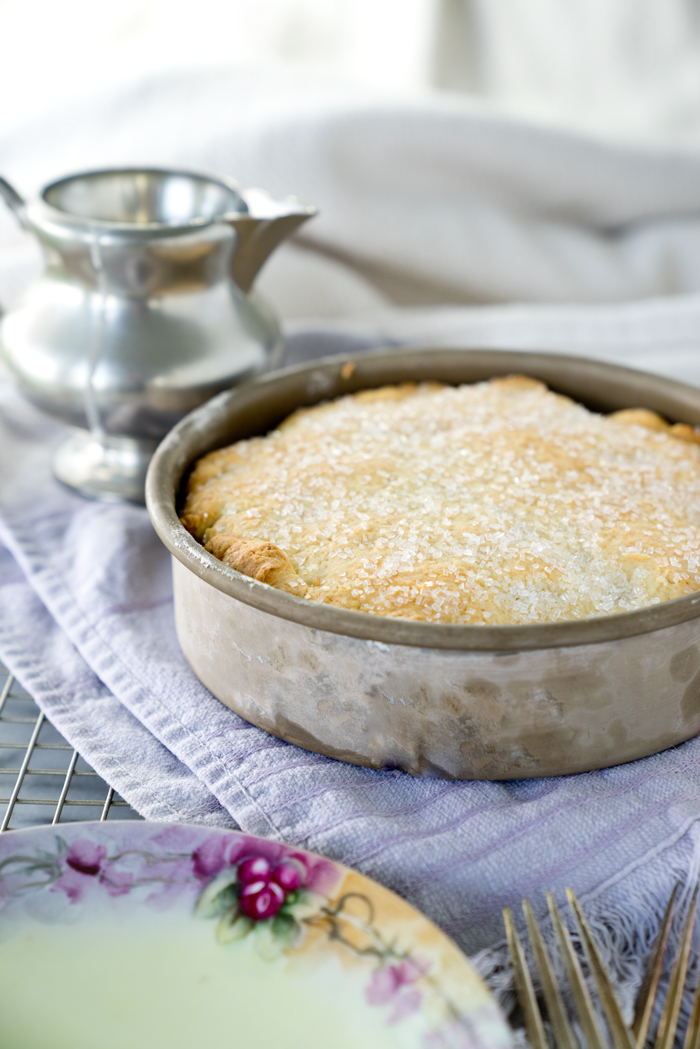 Fast forward to this week, to this Simply Delicious Blueberry Shortcake. I thought I had nailed the first round of photos for sure, my light looked good, the "A" mode on my camera was telling me all systems go. I had total confidence when I opened the pics in Photoshop…only to be horribly disappointed again. What the heck is going on here? Is it really the light? Maybe its me. Maybe its the camera? It better not be the camera!  Then I was reminded of the  "M" word, the scary word I was just not ready to say out loud let alone attempt! The "M" word is always mentioned as the preferred way to shoot for professionals and though I consider myself a professional I didn't necessarily see myself as the pro's level of professional. Surely I could never consider "M". For those of you who have not caught on to what "M" I am referring to I am talking about Ma-ma-ma-ma-manual, woo I could barely get the word out. "M"anual mode, the mode where you choose all of your camera settings, its all on you.
I recalled a blog post I had read explaining that in low light situations to slow down your shutter speed to let more light in, that way you can maintain a low ISO (I like anything between 100-400) and adjust the your f/stop where you want it to be. Beside myself and no where else to turn at 8pm I got my camera out and thought I would take few practice shots. In my mind I was doubting the what I had read and I was doubting myself, why do I do this? I was stunned, it was working. I was taking food photos at 8pm and it looked like it was 3pm. How is this happening…one word…Manual. All the photos in the post were taken at 8pm in natural light (except the shot with the shortcake still in the pan). For anyone who wants to know my settings,  shutter speed = 1/30, ISO 320, f/3.5.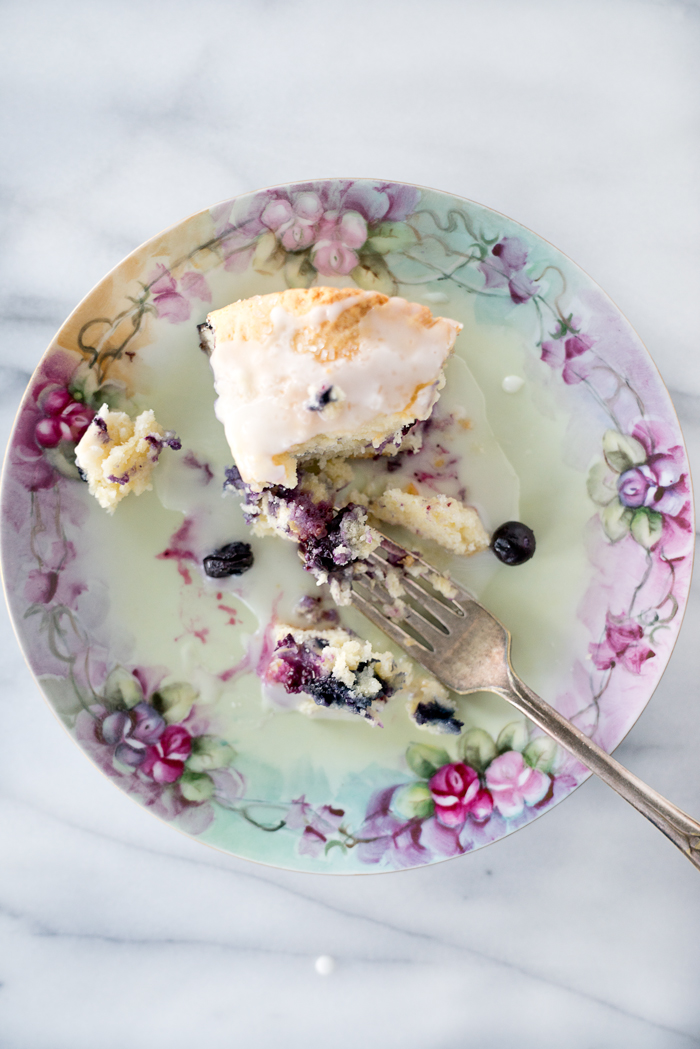 After all that stress (self imposed no doubt) I'm going to enjoy a slice of this fabulous Simply Delicious Blueberry Shortcake. Its a summer classic that everyone is sure to love!! When I say simple I mean simple, one dough divided in two, arrange in the pan as noted, sprinkle with sugar, bake, glaze and eat! The dessert relies on the the sweetness of the blueberries and glaze, the shortcake itself only has a few Tbsp's of sugar. And don't leave out the sugar crystals and glaze, they add so much to the texture and flavor.
Thanks for listening to my "M"anual mode journey!
Enjoy!
Stacey
Here are some items that helped in the making of Simply Delicious Blueberry Shortcake.
Please note some of the links above are affiliate links which means if you purchase from the link I get a small commission. I use these products and stand behind them which is why I chose to tell you about them. Thank you for your support. 
Forgot to pin it? Here you go! Thanks. Yum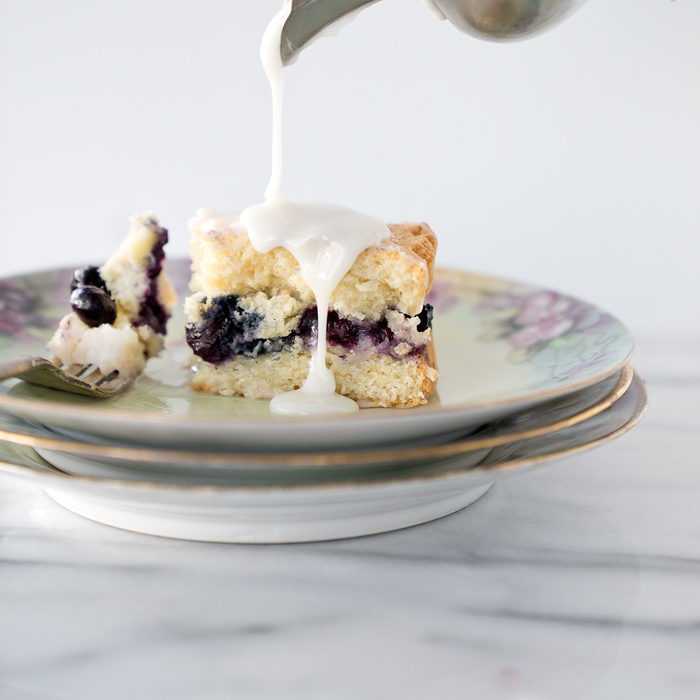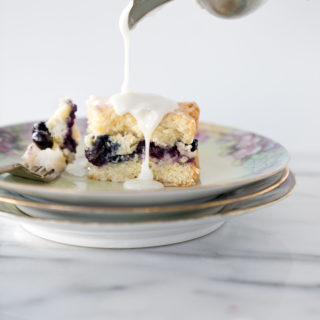 Simply Delicious Blueberry Shortcake
Simply Delicious Blueberry Shortcake! Summer is all about blueberries so indulge in this simple, delicious dessert perfect for any occasion.
Ingredients
CAKE:

2

cups

all purpose flour

2

Tbsp

sugar

2 1/2

tsp

baking powder

1/2

cup

butter

1

egg slightly beaten

1/2

cup

milk

1

cup

fresh blueberries

3

Tbsp

sparkling sugar crystals

if you don't have the larger granules granulated sugar will work

GLAZE:

2

cups

powdered sugar

3

Tbsp

milk

2

tsp

almond extract
Instructions
Preheat oven ot 400 degrees F

Oil an 8 inch cake pan set aside

Sift together the flour and baking powered.

Cut in the butter.

Combine egg and milk.

Stir into flour mixture.

Divide dough in half.

Gently pat half the dough into prepared pan.

Top with blueberries.

Roll out the remaining dough into 8" circle, cover the blueberries with it.

Sprinkle with sparkling sugar crystals.

Bake 25-30 minutes until golden brown.

GLAZE:

Mix all ingredients together.

Pour onto cake.

Server warm.
SaveSave
SaveSave
SaveSave