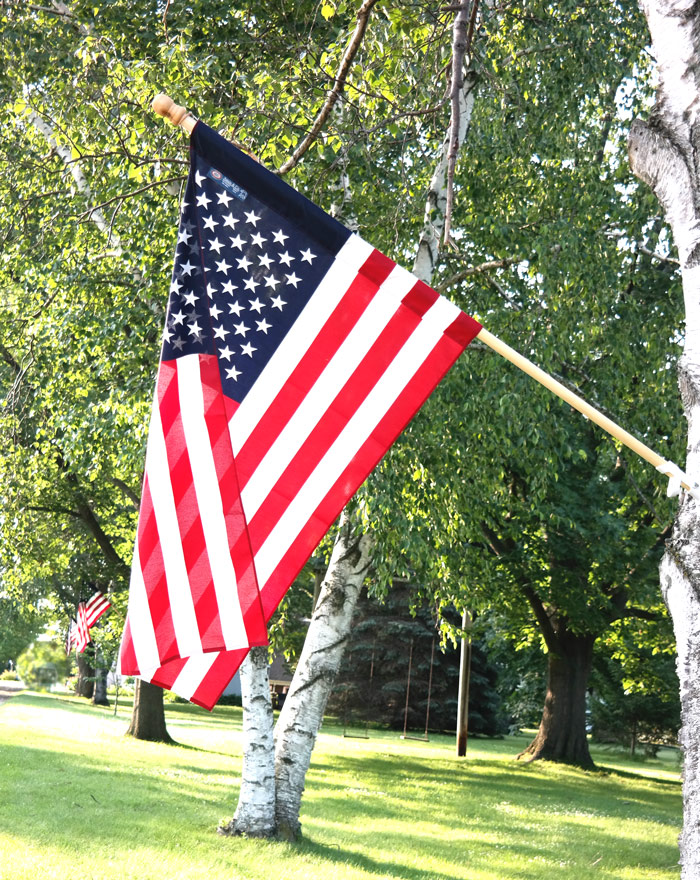 [social_share/]
So if you're like my family and I you will be enjoying this unofficial last weekend of summer. Though I cannot believe we are here already and Fall is around the corner I'm glad to have this long weekend to BBQ, sit on the deck and get some final summer days in. Did I mention sleep in, well at least for as long as our daughter will let us.  And it's our 10 year wedding anniversary so that gives us even more reason to celebrate, crack open a bottle of champagne and have fun.
My husband and I both took today off from work to get a jump start on some final summer chores. We failed miserably and did absolutely nothing but sleep, play with our daughter and eat! We managed to run out to the grocery store, my husband loaded our daughter in the car and we drove to the store. As we were getting out of the car I noticed my daughter was still wearing pajamas. I just assumed he changed her clothes and never noticed he didn't. I laughed to myself and just thought I hope we don't see anyone we know, the mother always gets blamed, LOL.
I just wanted to wish you all a wonderful red, white and blue weekend and bring you some of my favorite summer holiday and party recipes from the season, some mine, some not. Enjoy your long weekend and eat lots of good food, I know I will.
ICE CREAM SUNDAE BRICK: fun for little kids and big kids alike!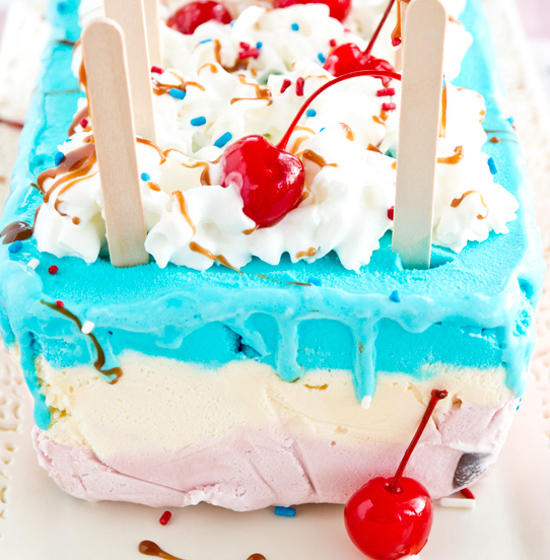 [social_share/]
FROZEN STRAWBERRY LEMONADE –  You can't have summer without lemonade and strawberries and its FROZEN! – My San Francisco Kitchen
FULLY LOADED TEX-MEX BLT HOT DOGS – If your gonna do hot dogs this is the way to do it! – No Spoon Necessary
PITCHER STYLE MARGARITAS – Never met a Margarita I didn't like! – Pinch of Yum
GORGONZOLA FIG & PROSCIUTTO PIZZA – All my favorites on a PIZZA! – The Kitchen Adventurer
DARK CHOCOLATE CREMEUX CRUMBLE WITH RED WINE CHERRIES – This is perfect dessert while watching the sun set on the deck! – Butter and Brioche
BAVARIAN CREAM PARFAITS – Red, white and blue, this is a great way to be patriotic and delicious!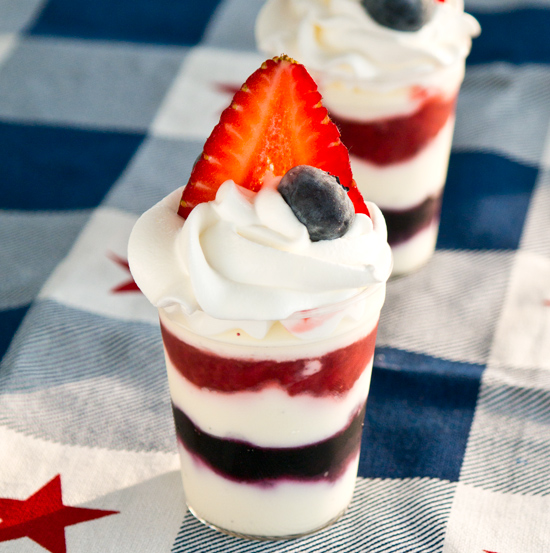 [social_share/]
Enjoy!
Stacey