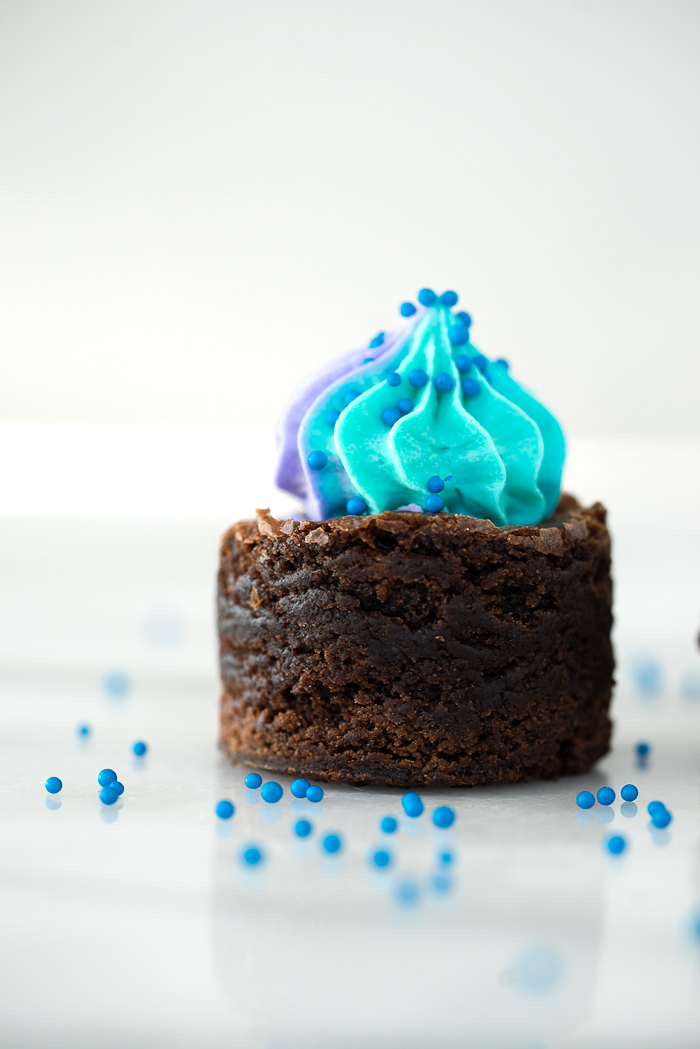 Easy Brownie Bites. So easy to make yet so pretty to present at your next party.
Today's post is kind of a "mini-post". Not too many pics, nothing too complicated, yet something worth sharing. The recipes I used are linked with in the post.
I absolutely love brownies, so much in fact that I cannot make them if they are not going to a party or for someone special. The truth is once everyone leaves the house, except me, those damn brownies will start calling my name, no joke 😉 . It will start with a fork full here, another fork full there and before lunch time a 1/4 of the pan has disappeared, well sorta, I know exactly where it is of course. I will curse the brownies, swear them off for good and then about 3pm I'll be back at the pan with another fork full.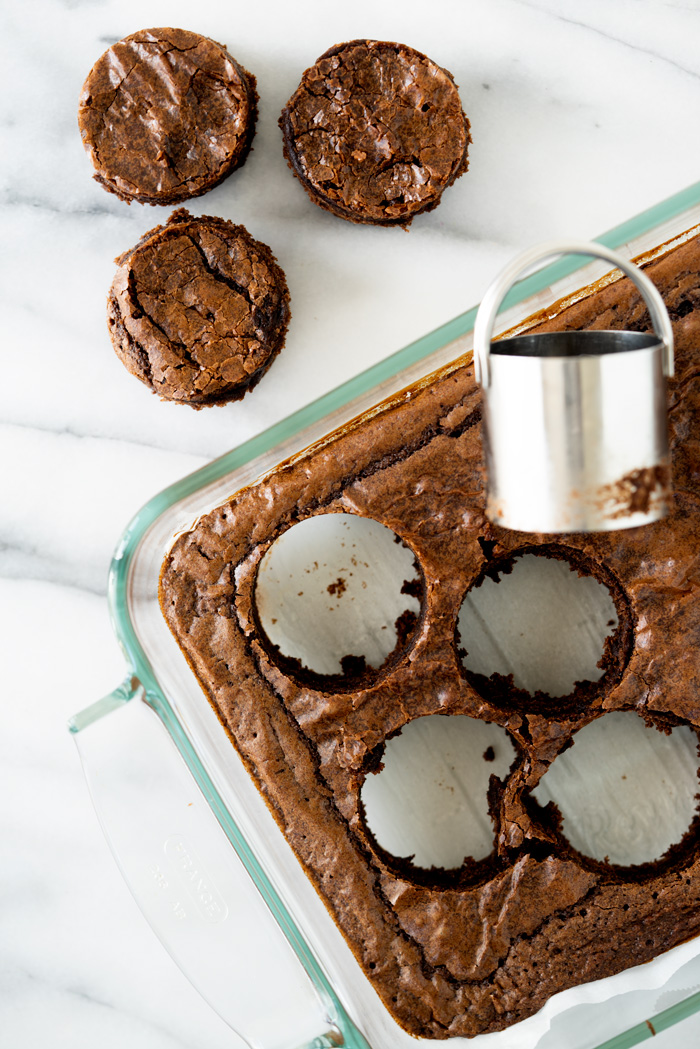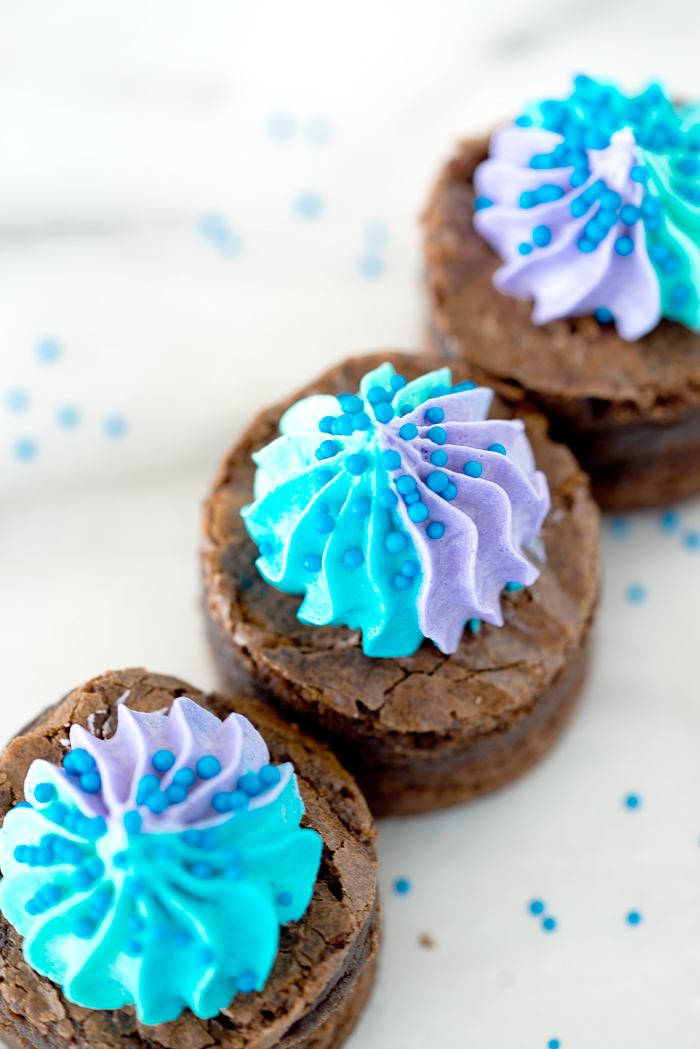 These brownie bites are no exception, in fact they are even more sinful because of the swirls of buttercream. What I love about these brown bites though is just how pretty they look to present. Who wouldn't love to see these at the next potluck, family dinner, girls night in, etc. ? Plus they are so easy to make.
Easy Brownie Bite Steps:
Bake up your favorite batch of brownies, I'm partial to this recipe (minus the chocolate chips for easy cutting) but if you have your own favorite go for it!!
Once brownies are completely cool take a round cookie cutter or biscuit cutter like I used (I like the handle for more leverage) and press the cutter all the way through the brownie, twist and pull up on the cutter. If brownie sticks inside cutter just gently push out with finger or back of spoon.
Arrange neatly on cookie sheet or platter.
Make your American Buttercream, color as desired (I used Wilton purple, sky blue and teal).
Pipe swirls on top of each brownie bite. I used Wilton tip 4B.
Sprinkle!! I used Wilton blue non perils.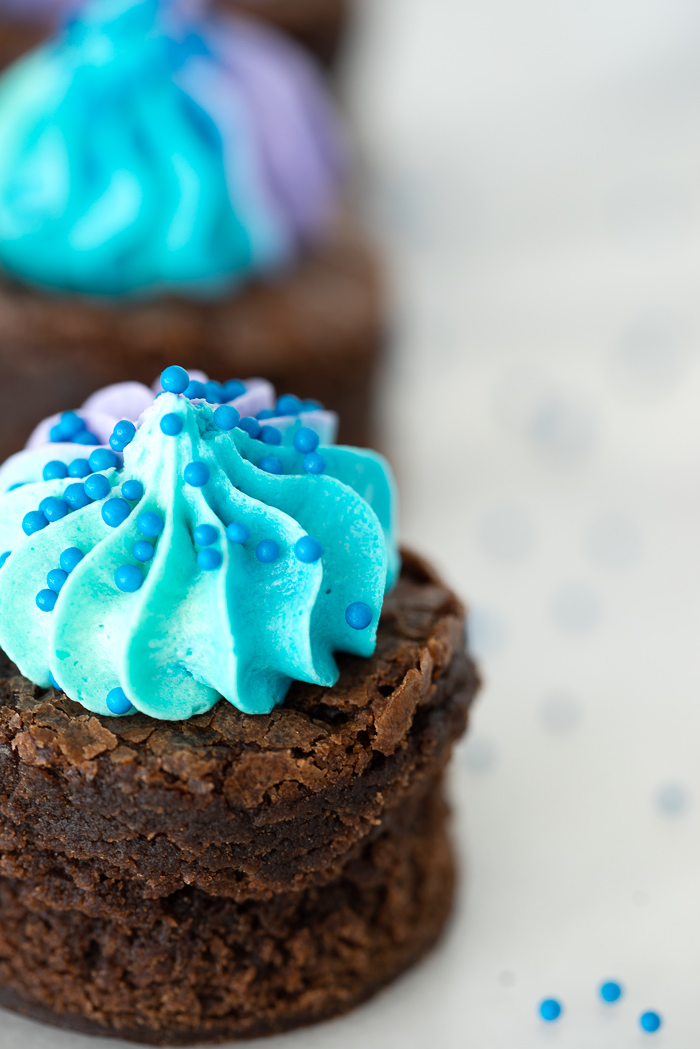 One thing to note – These are best cut out and frosted the day of, once the brownies are cut out the edges will begin to dry out the longer they sit out.
Servings – I used a 6 1/2 x 10 1/2 inch pan to bake my brownies in (strange size I know, I couldn't find my 9×13 or 8×8 pans, I know my mother has them lol). If cutting out very methodically you will get around 15-16 bites using a 1 3/4 inch biscuit cutter. I started cutting about 1/2 inch in from the edge as the edges bake up a little crunchy.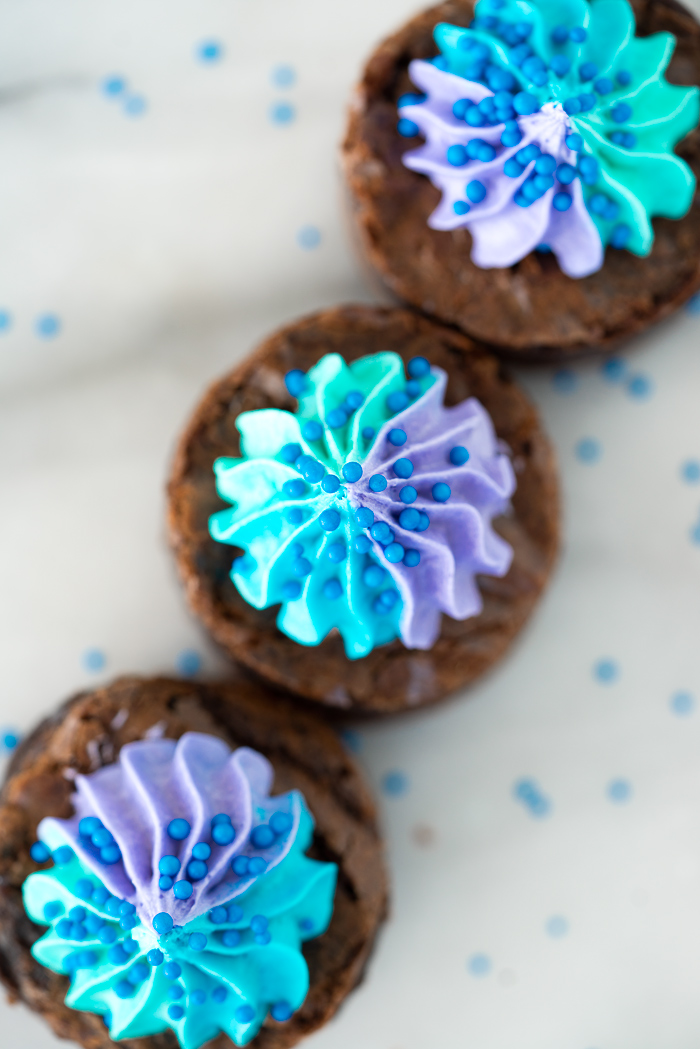 So that's it in a nutshell. Delicious, bite sized brownies and fluffy buttercream ready to go for any occasion.
Enjoy!
Stacey
PIN FOR LATER! Thanks.