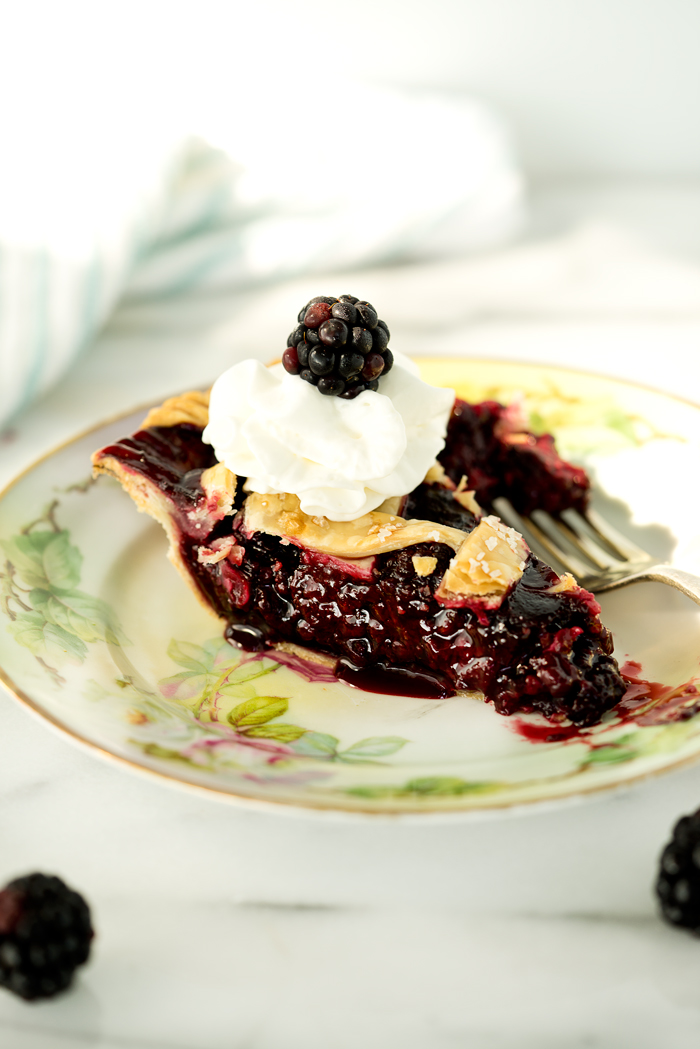 Scrumptious Black Berry Pie! Plump, juicy, sweet, tart black berries gathered in a flaky, buttery, tender crust!
I had totally switched gears and was ready to welcome in Autumn and all its flavors and then a strange out of season thing happened here in Michigan. We've had a week of high 80-90 degree weather and apparently its sticking around until the end of next week. We barely reached 90 degrees all summer and its coming now? The first week of Autumn? You perplex me Mother Nature.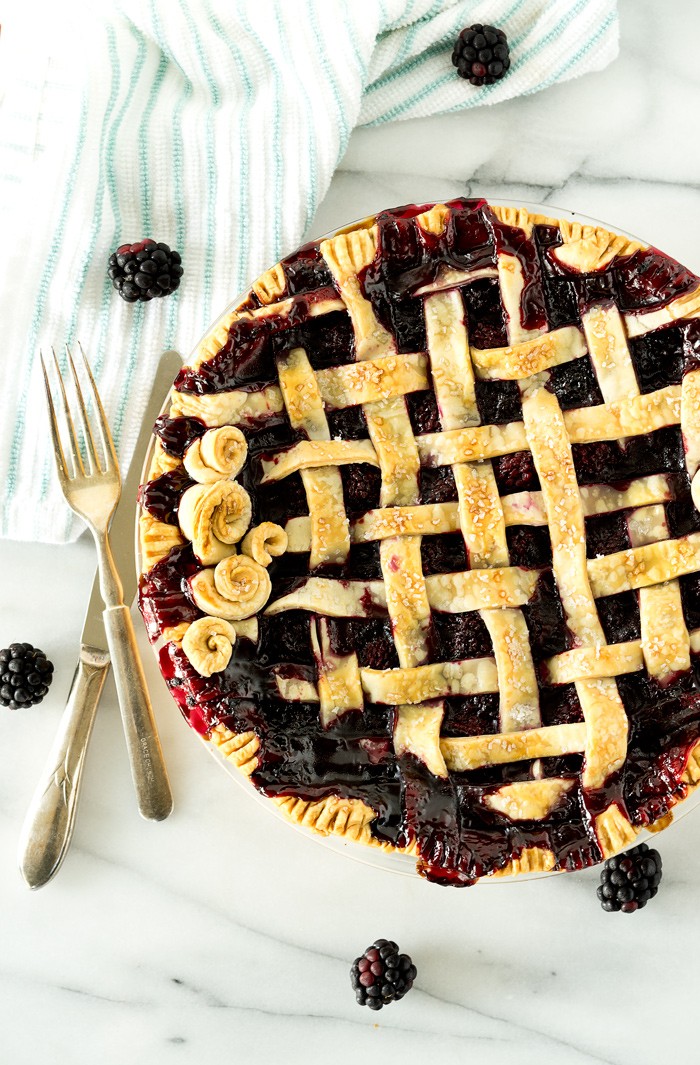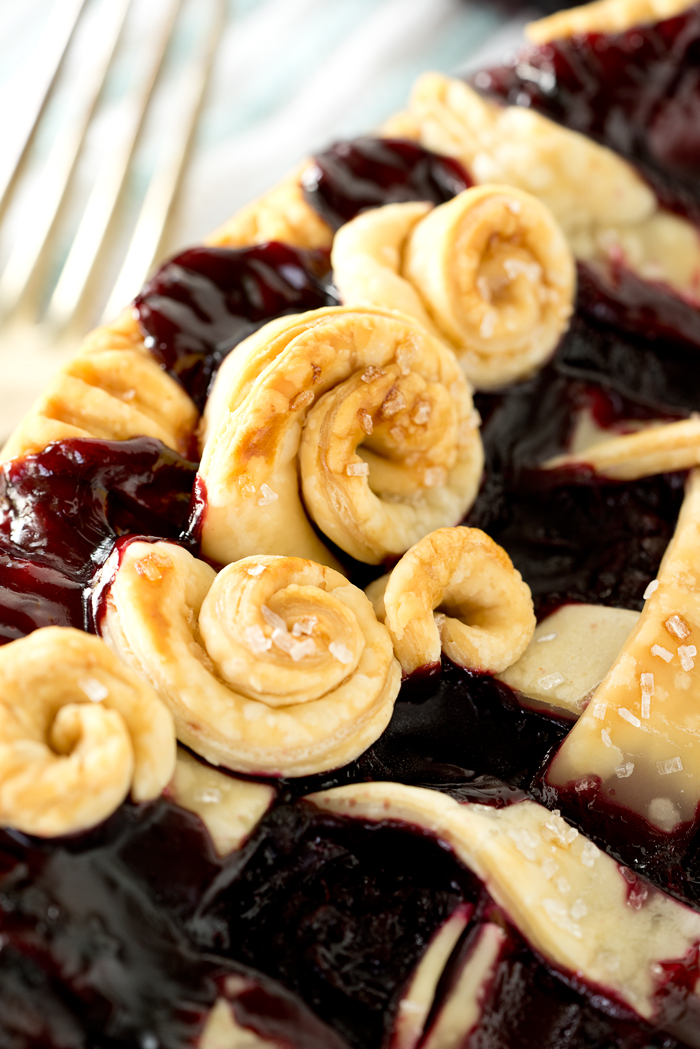 One thing that Mother Nature does right is berries and the official September berry is the Black Berry. Known for their deep dark purply black exterior and sweet/tart flavor these berries are just as pretty to look at as they are delicious to eat. Just a little sugar, lemon juice and a little thickener and you got yourself a fabulously sweet tart pie filling.
Then the crust! Since I like the berries to be the star of the show I always use a classic pie dough. Sometimes classic is best and that flaky, buttery, tender crust is the dreamiest vessel to hold all that wonderful filling.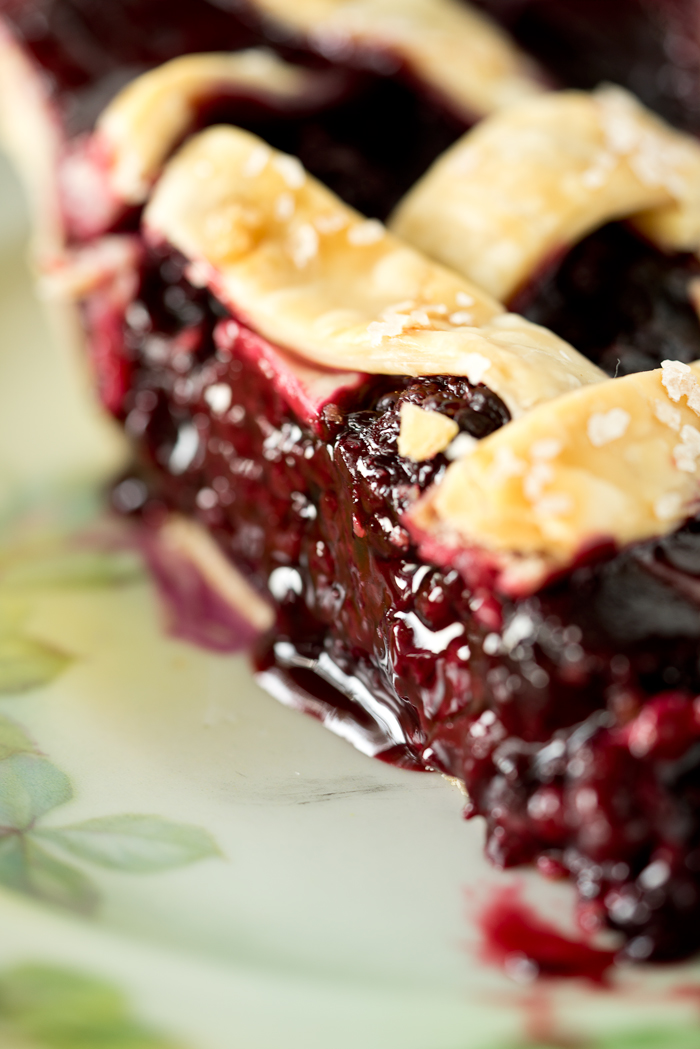 I have to admit I underestimated how juicy and bubbly these Black Berries would get once they started to bake! My favorite part of the pie baking experience is when the filling bubbles and bubble it did!! Talk about exciting. That is why you always put your pie plate on a cookie sheet 😉 .
Here's to the first official weekend in Autumn!!
Enjoy!
Stacey
FORGOT TO PIN IT? Here you go! Thanks.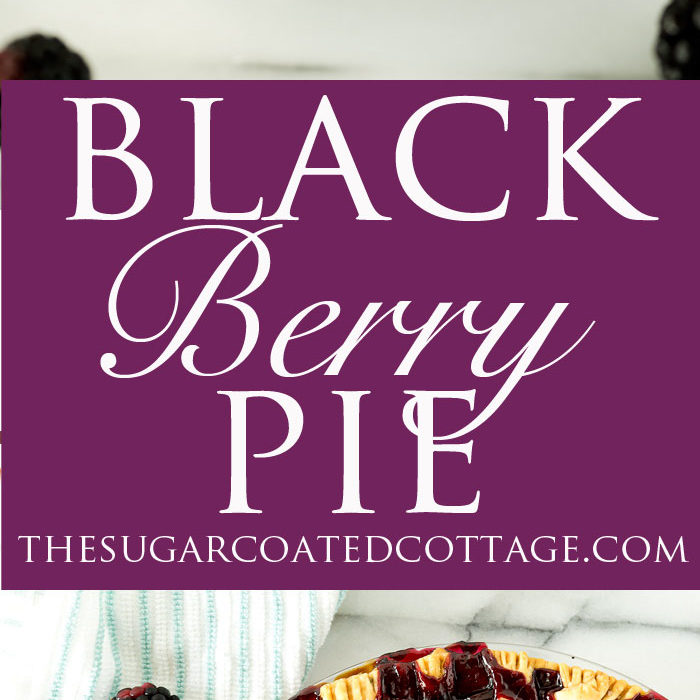 Scrumptious Black Berry Pie
Scrumptious Black Berry Pie! Plump, juicy, sweet, tart black berries gathered in a flaky, buttery, tender crust!
Ingredients
CRUST:

You can use your favorite crust recipe or a refrigerated crust

2 come in package and you will need both. Or follow the recipe below.

2 1/2

cup

all purpose flour

1

tsp

salt

1

cup

cold unsalted butter cut into small pieces

1/4

cup

ice water

more if needed

FILLING:

2

lbs

black berries

1

and 1/3 cups sugar

1/3

cup

cornstarch

3

Tbsp

lemon juice

3

Tbsp

cold butter cut into tiny pieces

GARNISH:

OPTIONAL

1

egg white

1

Tbsp

sanding sugar
Instructions
CRUST:

Add flour and salt to food processor

Add the pieces of cold butter and mix for about 10 seconds or until mixture is a coarse meal texture.

Add ice water a very little bit a time through the feed tube while food processor is running until dough holds together but is not sticky or wet.

Empty onto a large piece of plastic wrap, press together to form a dough ball.

Cut in half and form each into a round disk and wrap each separately in plastic wrap.

Chill for at least an hour.

When ready roll out each disk onto a floured surface, must be about 1/8 inch thick and fit in 9 inch pie plate. Place one disk in the 9 inch pie plate. The second rolled out disk can be cut as desired for a decorative top crust.

FILLING:

Pre heat oven to 375 degrees F

Move oven rack to lower 2/3 of oven.

Place cookie sheet in oven to heat it up as you prepare the filling.

In large bowl add in the berries, sugar, lemon juice and cornstarch.

Mix to coat berries thoroughly.

Roll out your bottom pie crust, place into 9 inch pie plate. Gently press into plate so to make sure it is laying flat.

Pour filling into pie, spread evenly.

Place pie dough strips over the top of pie and crimp edges together.

Place butter pieces on top of pie filling randomly.

Brush egg white on top of pie dough strips, sprinkle with sanding sugar.

Place pie on hot cookie sheet and back 1 hour and 10 minutes.

At 45 minutes check your crust, if edges are browning fast you can cover the edges with aluminum foil to prevent from burning.

Let pie cool completely.
SaveSave
SaveSave
SaveSave
SaveSave
SaveSave
SaveSave