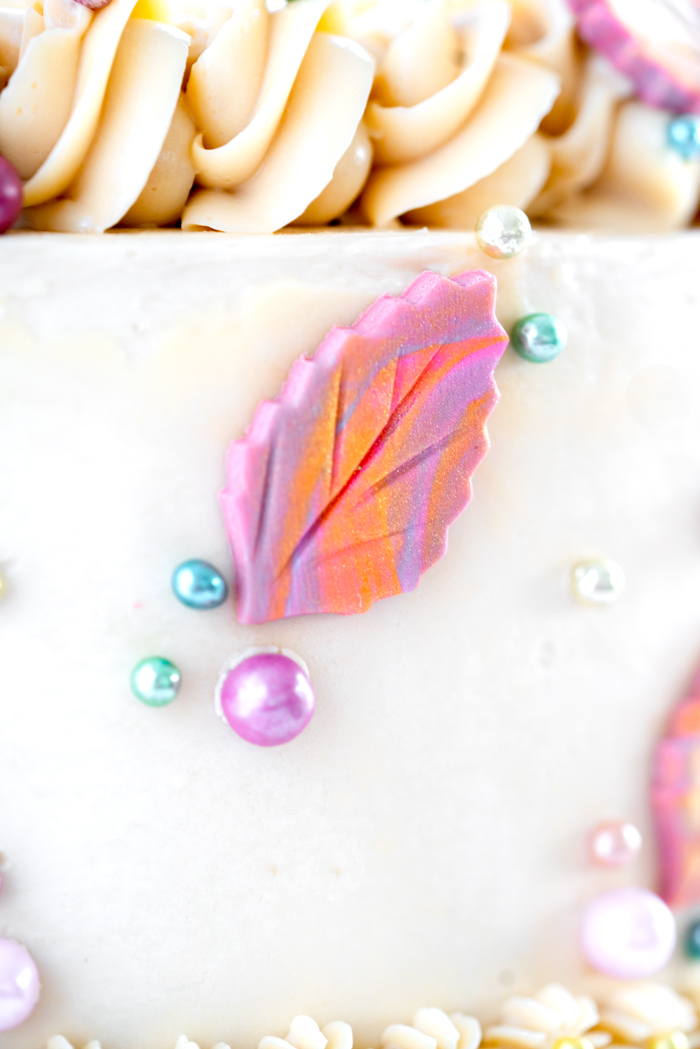 How to make marbled gum paste leaves. Full photo tutorial.
I posted this pastel hued pumpkin spice cake the other day. I still can't decide what I like best, the cake itself or these sweet little marbled gum paste leaves. So I decided to give the leaves their own little post.
These are pretty simple to make and add beauty and a little luster to whatever you decide to decorate with them. Keep in mind that gum paste rolls out thinner and smoother than fondant, it will have a smooth silky feel to it once rolled out. It will dry if left out in the air so wrap or cover any gum paste you are not working with.
Marbled Gum Paste Leaves Breakdown:
You will need gum paste in three colors. I used Satin Ice white gum paste and colored it myself. However you can also purchase pre-colored packets of gum paste. I used a purple, orange and pink.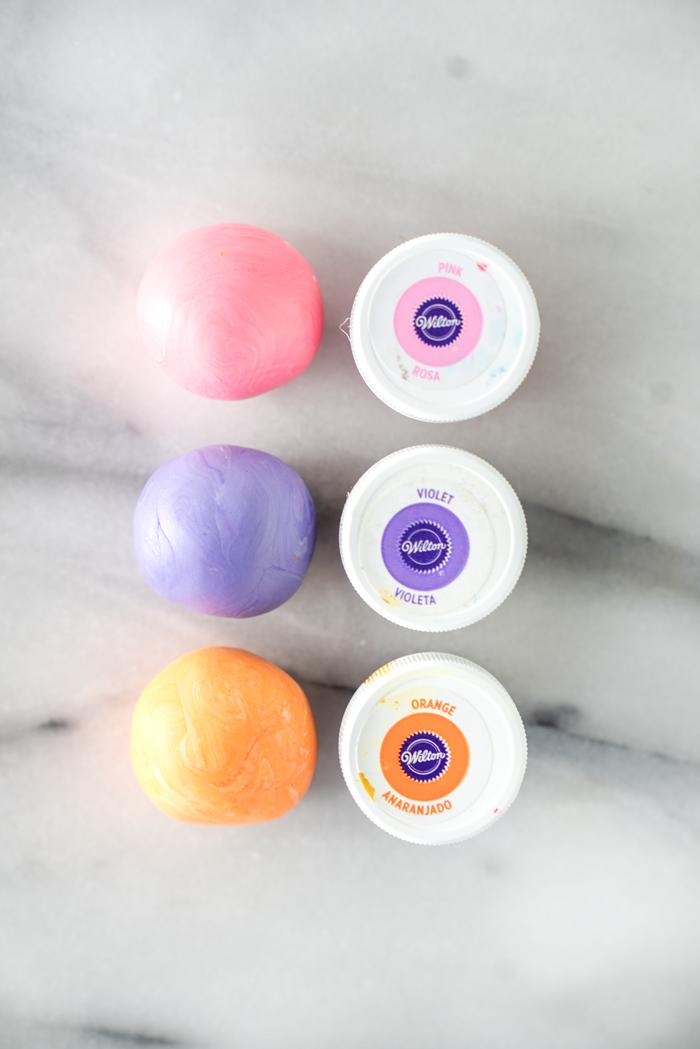 Next roll out your three colored gum paste balls into ropes. Then twist the ropes together.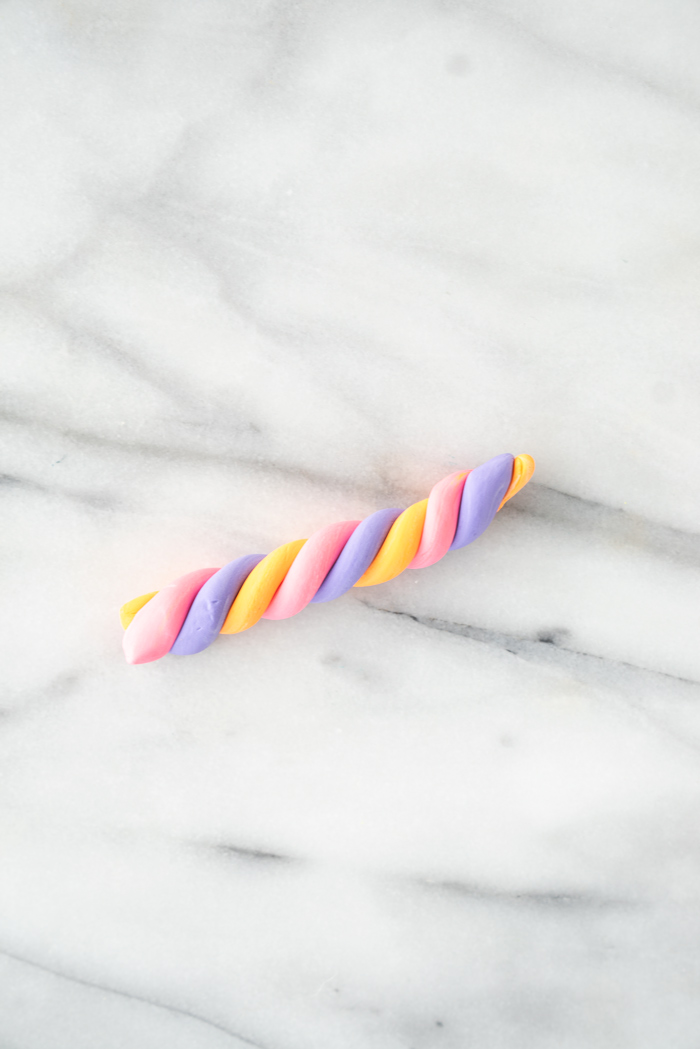 Next press the ropes together to gently mix the colors. As you mix you will want to get to a point where some of the colors blend but some of the colors stay distinct ribbons. Roll out the gum paste so it is thin and smooth. If your gum paste sticks to your work surface you can use a little corn starch on your work surface.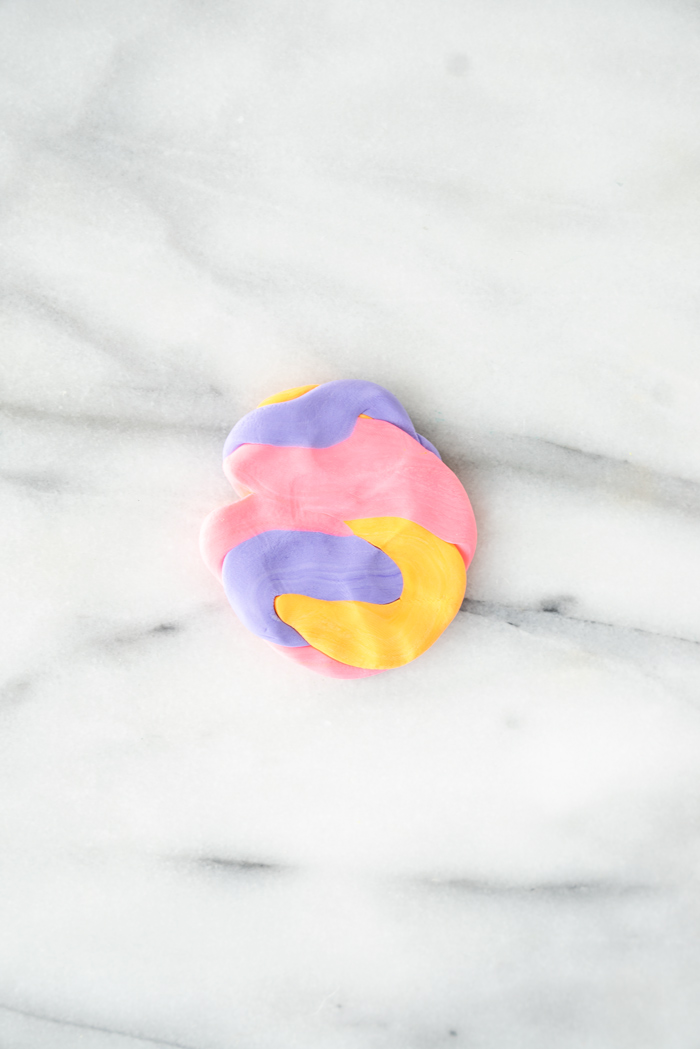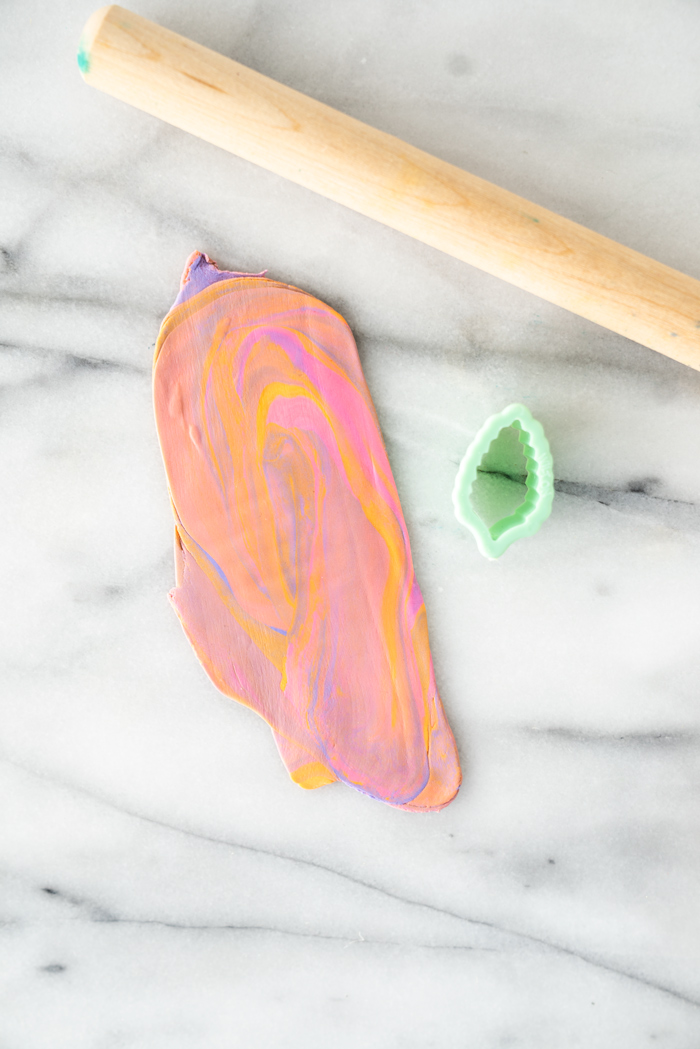 Using your leaf cutter start cutting out your leaves. Be intentional with how and where you place your cutter, I chose to make sure I had both the blended colors as well as the streaks of more prominent colors so each leave has multiple colors.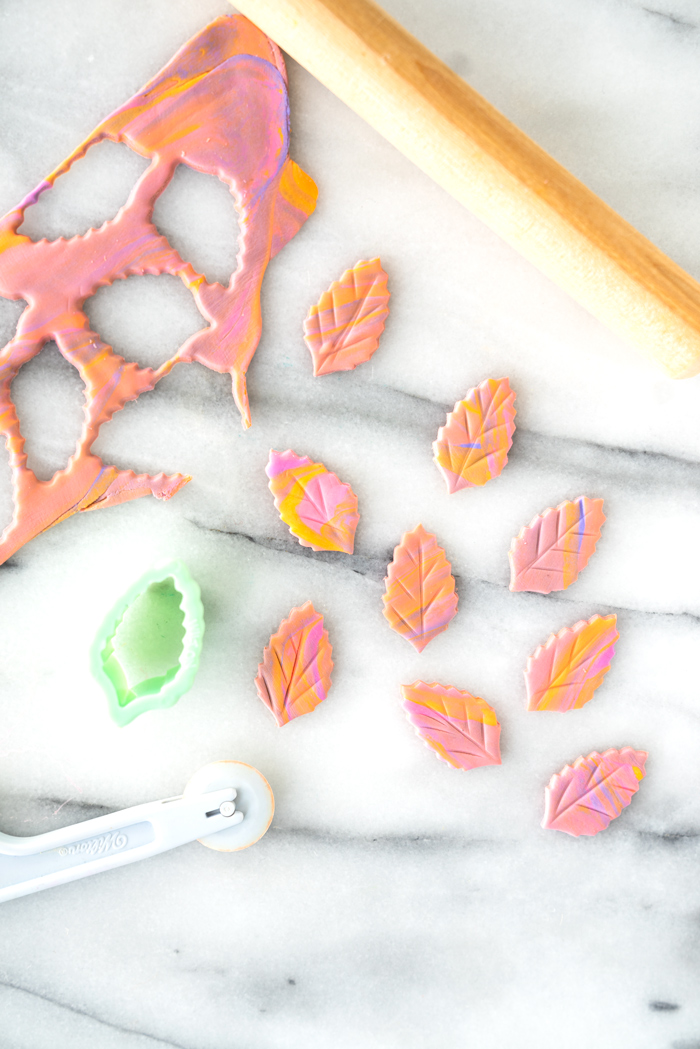 Give each leaf veins, you can use a fondant cutter/wheel or the dull side of a butter knife. Deep enough to make an impression but not deep enough to cut through.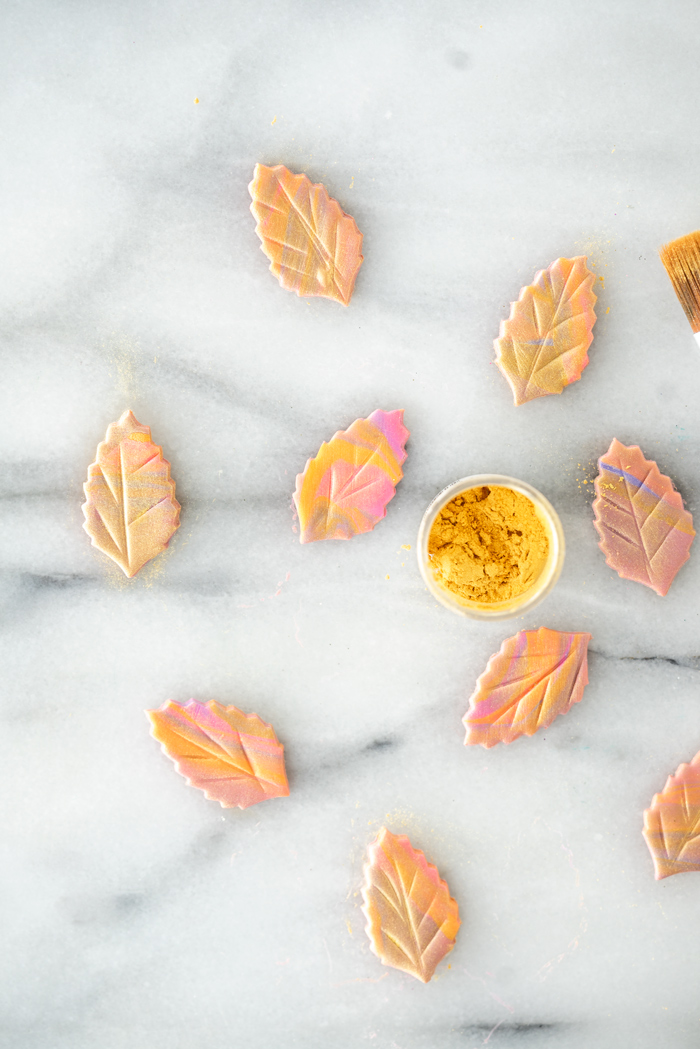 The last step is optional but worth it. Brush each leave with gold luster dust (no need to add any moisture, we just want a light shimmer) very lightly, too much will cover the colors. If you get a little too much luster dust on a leaf just gently brush off as much as you can. No matter what they will look beautiful.
These leaves can be made ahead of time but keep them covered tightly. I lay a silicone mat over mine, plastic wrap will work. If they dry that's fine to, they just won't be bendable.
These little leaves look great on cakes, cupcakes, pies (after they are baked 😉 ), tarts, truffles, etc. Have fun with them.
Any questions shoot me an email! stacey@thesugarcoatedcottage.com
Enjoy!
Stacey
Here are some of the products used for these marbled gum paste leaves. Please note that the below are Amazon affiliate links which means I get a small commission from Amazon if you choose to purchase from them at no cost to you. But if not thats cool, at least look at each product so you know what to look for when you go shopping. 🙂
PIN FOR LATER! You'll be glad you did.