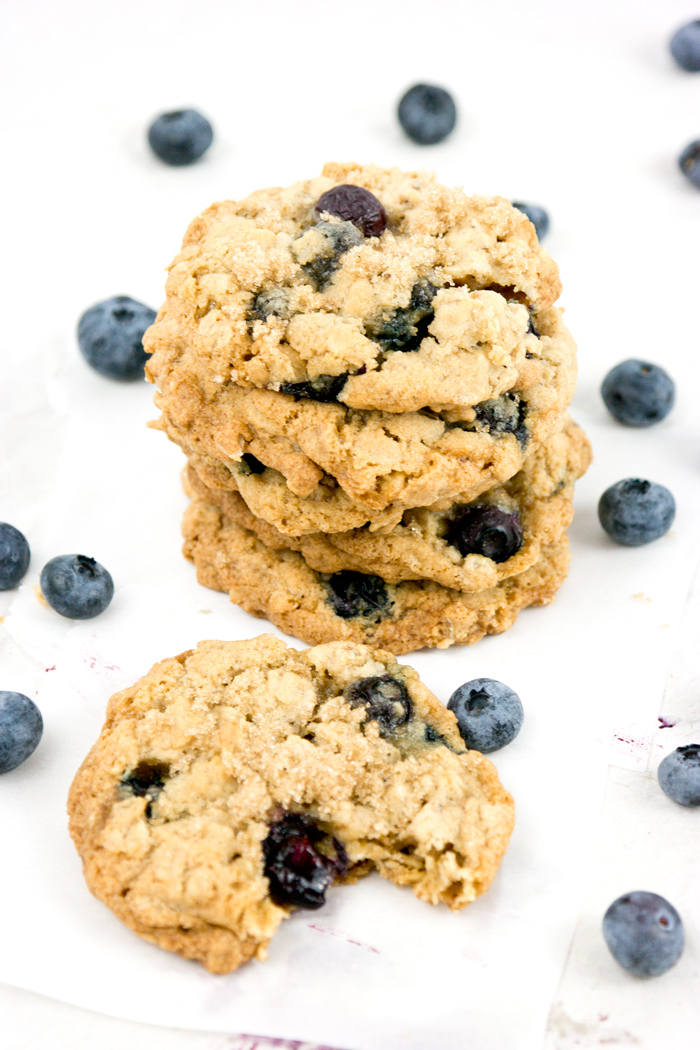 Fresh Blueberry Oatmeal Cookies. Warm comforting oatmeal cookies with fresh, plump, juicy, sweet blueberries.
[social_share]Yum
Ok, stop what your doing and go bake these cookies! Then eat them! Then sit back and ponder…"Why haven't I had these awesome cookies before, where have they been hiding all my life? Are there anymore?" That's what I did. Every now and then every cook, baker, food blogger, etc. has a moment, the moment when you know what your making isn't as good as you thought, it's BETTER! This cookie is one of those moments for me and now you!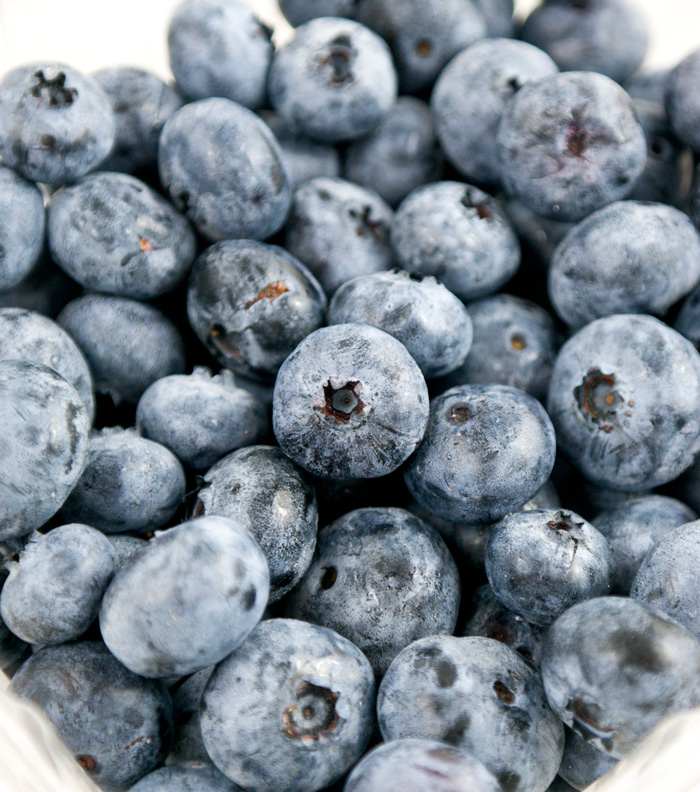 I've always loved oatmeal cookies. I typically reserve them for fall, it's not an official cold weather cookie but I think the warmth of cinnamon and the comforting fill of the oatmeal make me crave them as the weather gets cooler. But I had these plump beautiful blueberries calling my name and had an epiphany. Blueberries + Oatmeal Cookies…It was like a light bulb went off, a very bright light bulb.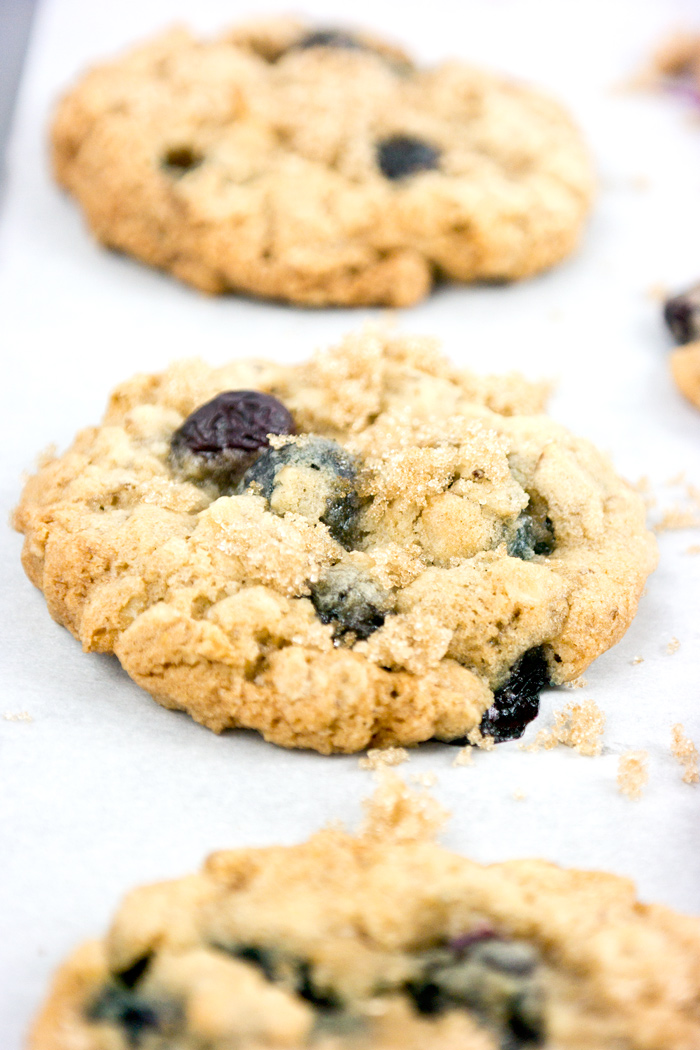 [social_share]
This cookie has all the love and warmth of an oatmeal cookie with the addition of plump, juicy addition of fresh blueberries. Fresh Blueberry Oatmeal Cookies are lightly crunchy on the outside and have chewy oatmeal on the inside. As your enjoying the textures you'll hit a sweet juicy blueberry that sets off the texture and the warmth of the cinnamon and the over all flavor.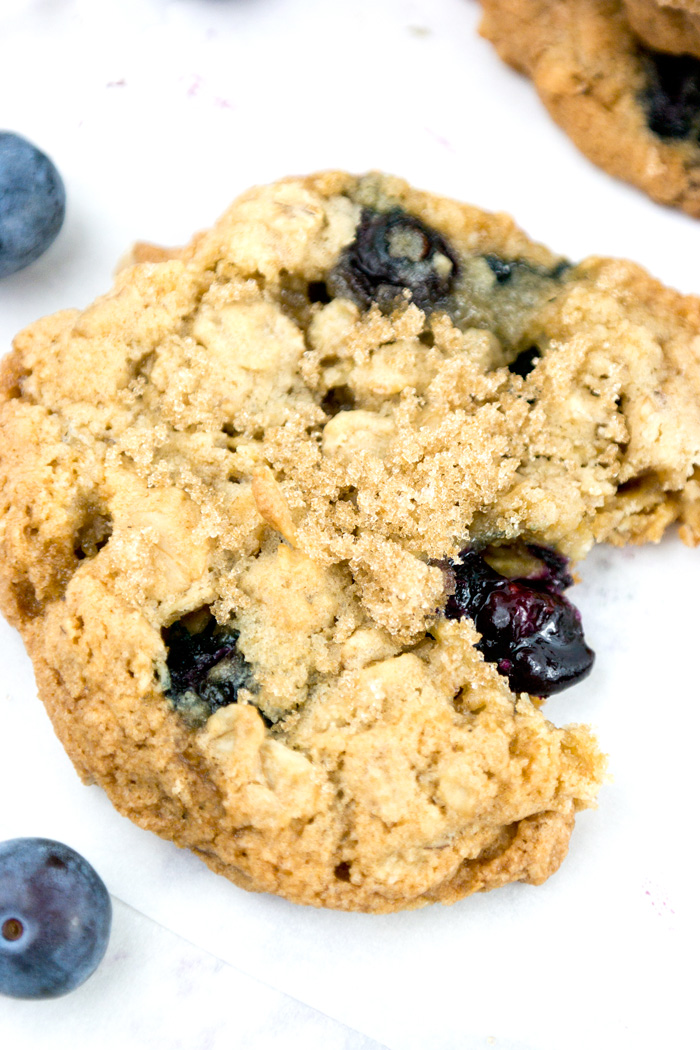 [social_share]
I always used to think blueberry = muffins but no more. Now, blueberries = Fresh Blueberry Oatmeal Cookies.
Enjoy!
Stacey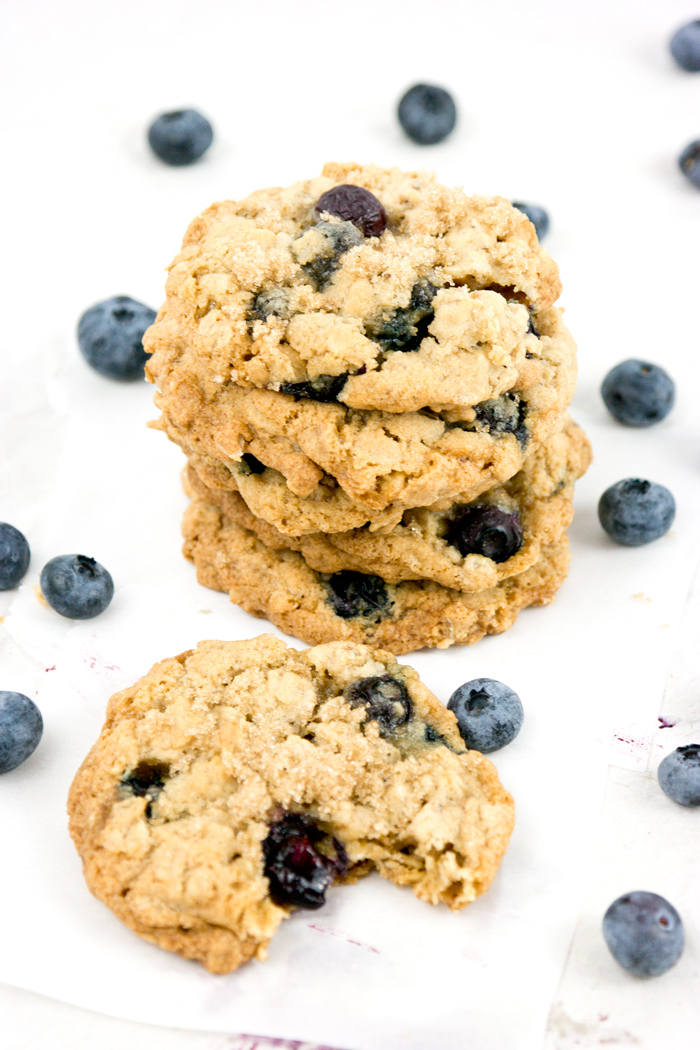 Fresh Blueberry Oatmeal Cookies
Fresh Blueberry Oatmeal Cookies. Warm comforting oatmeal cookies with fresh, plump, juicy, sweet blueberries.
Ingredients
3/4

cup

all purpose flour

1/2

tsp

baking soda

1/4

tsp

cinnamon

1/2

cup

salted butter melted

1/2

cup

granulated sugar

1/2

cup

packed light brown sugar + extra for sprinkling on top of cookies

1

large egg

3

tsp

vanilla extract

2

cups

roll oats

1

cup

fresh blueberries
Instructions
Pre heat oven to 350 degrees F.

Line cookie sheets with parchment paper.

In bowl add the flour, baking soda and cinnamon, stir to mix and combine. Set aside.

In mixing bowl add the melted butter, sugars and mix well to combine.

Add egg and vanilla, mix well.

In small additions and mixer on low add the flour mixture and mix until just combine (do not over mix).

By hand fold in the oats until well combined. And then fold in the blueberries, gently to avoid a lot of breakage.

Scoop 1 1/2 Tbsp cookies onto prepared cookie sheet leaving 2 inches in between.

Bake for 10-12 minutes or until edges are golden brown and tops are light brown.

Immediately sprinkle tops with brown sugar.

Cool completely and enjoy!
Notes
If you do not have salted butter add 1/4 tsp salt to flour mixture.