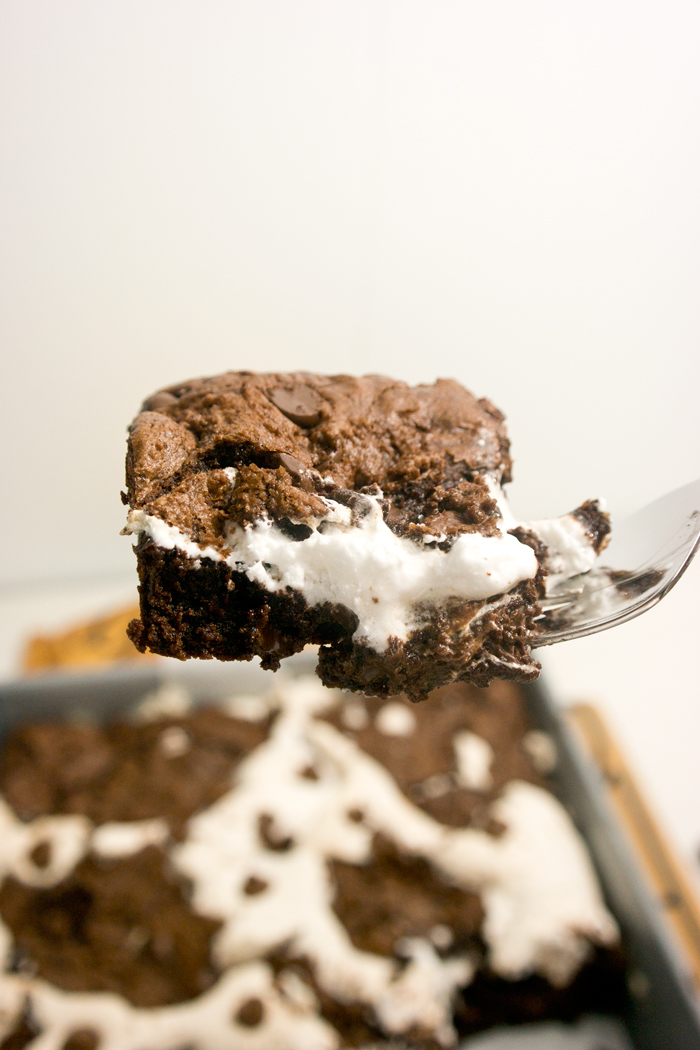 Double Chocolate Espresso Marshmallow Bars. Creamy, gooey marshmallow baked between layers of double chocolate espresso cookie.
[social_share/]Yum

Can you believe it? I am posting more than once this week, woo hoo! Why is it that the things I love to do, in my case making good food, photographing it and sharing it with friends via this blog, always seem to take a back seat to all the other things I have going on?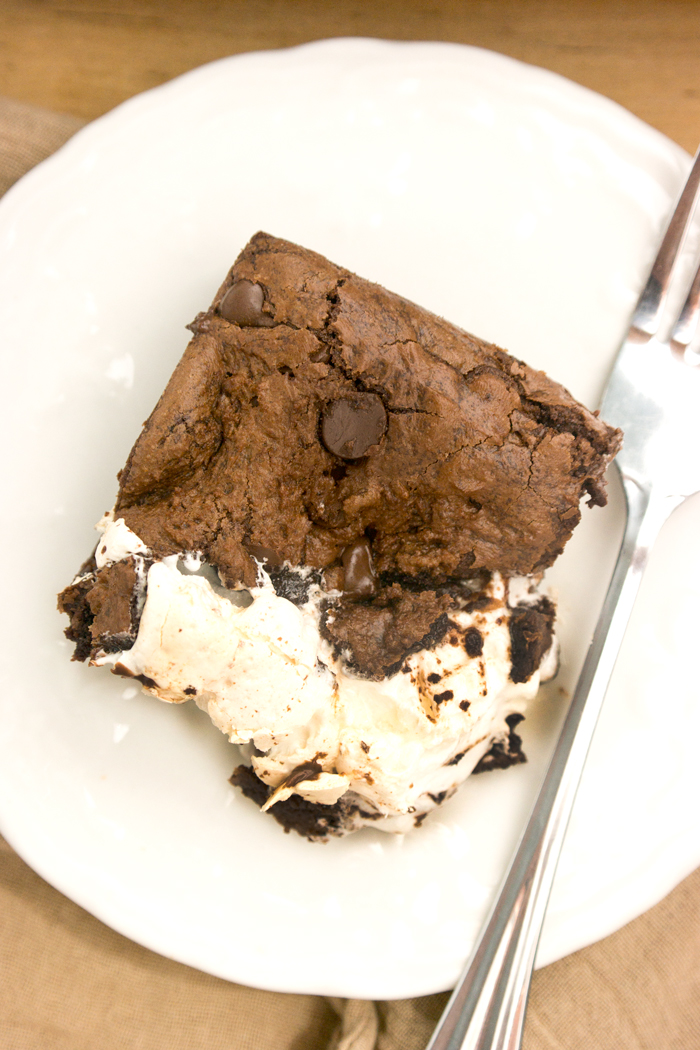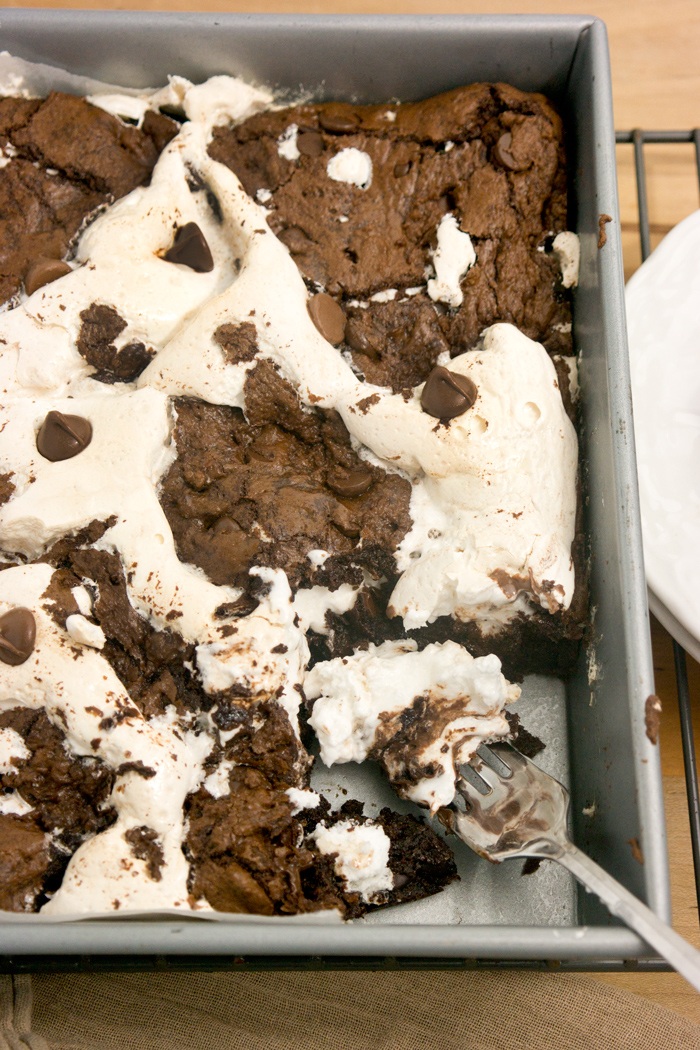 I was so excited over this Double Chocolate Espresso Marshmallow Bar that I just needed to tell you about it right away. It started when I saw this recipe for the chocolate espresso cookie in an old magazine I kept. The wheels and gears started turning in my head and I immediately thought, "this has to be paired with marshmallow cream". And thats what I did.
The bottom and top of this bar is a cookie dough. Let me just give you an idea of how good this batter is… Chocolate chips wrapped in a chocolaty sweet cookie dough with the awakening hint of espresso! Ahh so good! The center of the bar is sticky, gooey marshmallow cream, a real childhood favorite of mine and now an adult favorite as well.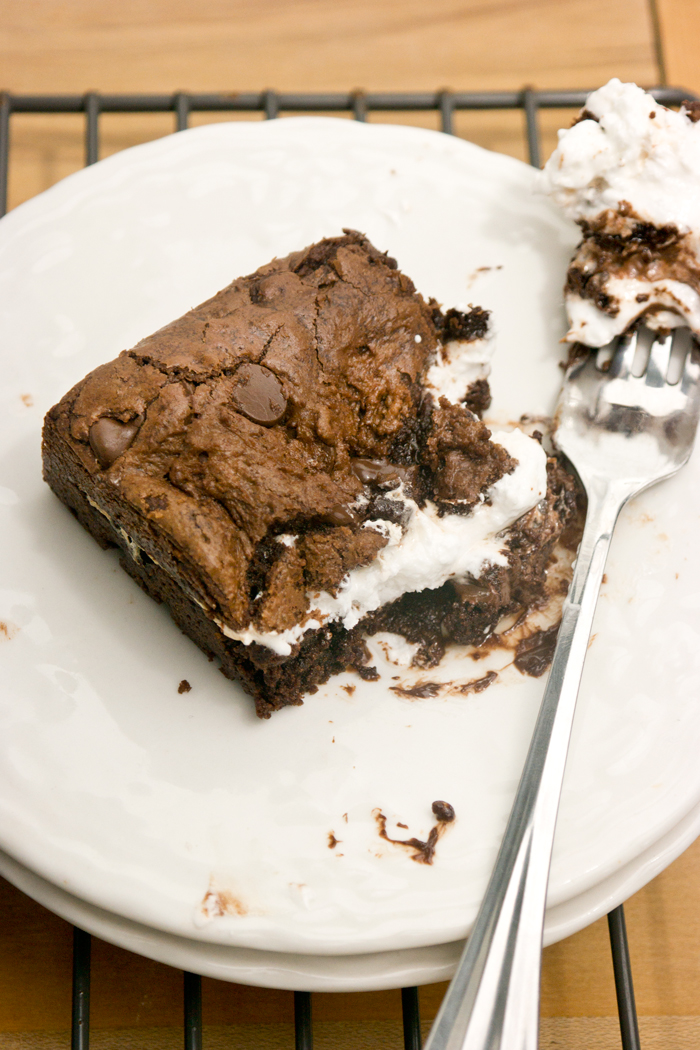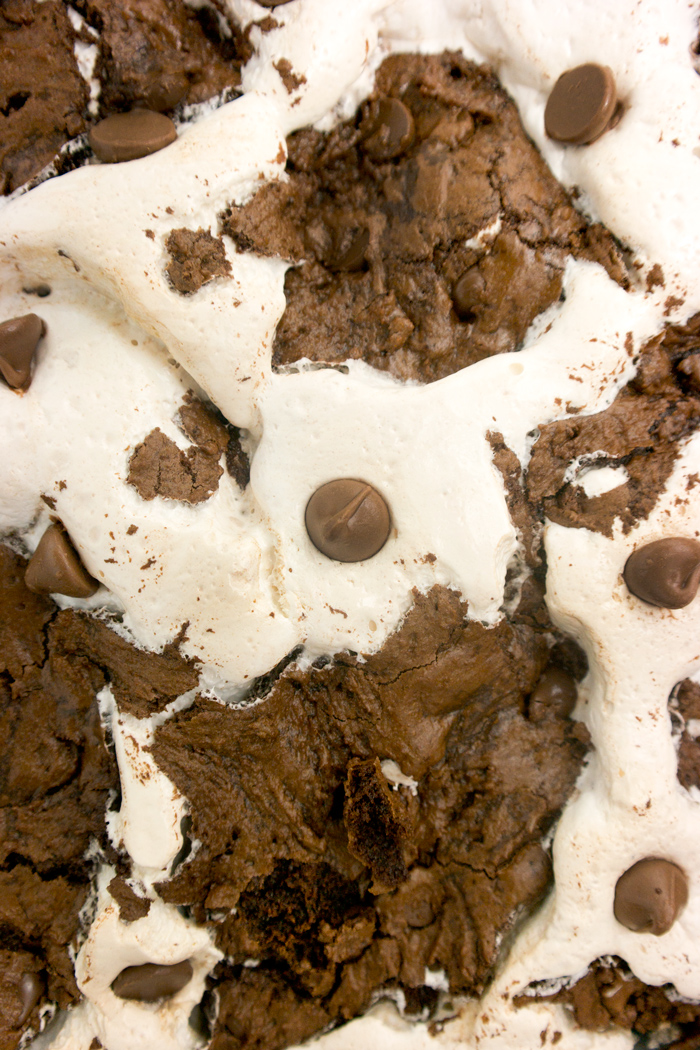 The cookie and the marshmallow get layered and baked together to form one of the most decadent, lucious, delicious bar cookies I have ever had. The bottom stays a little soft and chewy, the center is fabulously gooey, pillowy marshmallow and the top (though same as the bottom) gets nice and crispy! Doesn't get any better than this!
Take it from me this Double Chocolate Espresso Marshmallow Bar goes fast and you'll have requests for more.
Enjoy!
Stacey
FORGOT TO PIN IT? Here's your chance!

Double Chocolate Espresso Marshmallow Bars
Double Chocolate Espresso Marshmallow Bars. Creamy, gooey marshmallow baked between layers of double chocolate espresso cookie.
Author:
The Sugar Coated Cottage
Ingredients
COOKIE LAYER:
1 cup all-purpose flour
½ cup unsweetened cocoa
½ teaspoon baking powder
½ teaspoon salt
½ cup (1 stick) unsalted butter, room temperature
1½ cups sugar
2 large eggs, room temperature
1 teaspoon pure vanilla extract
1 tablespoon instant espresso powder
8 ounces bittersweet chocolate, 4 ounces melted and 4 ounces coarsely chopped
1 13 oz jar of marshmallow cream room temperature
Instructions
Butter a 9x9 baking pan, set aside.
Preheat oven to 350 degrees F.
COOKIE DOUGH:
In a medium bowl, whisk together flour, cocoa, baking powder, and salt; set aside.
Using an electric mixer, beat butter and sugar until light and fluffy.
Add eggs, one at a time, beating well after each addition; mix in vanilla.
Combine espresso powder and melted chocolate; beat into butter mixture.
With mixer on low, gradually add flour mixture; mix just until combined.
Fold in chopped chocolate.
ASSEMBLY:
Press ⅔ of the cookie dough gently into the prepared pan to form the bottom of the bar.
With off-set spatula spread the marshmallow cream evenly over the cookie dough layer.
With the remaining dough, press dough into thin pieces and lay over the top of the marshmallow. Not all the marshmallow will be covered, this is ok, you want the marshmallow to show through.
If desired you can gently push a few extra chocolate chips onto exposed marshmallow as I did for the photos.
Bake 25 minutes. Let cool.
Notes
Martha Stewart Dark Chocolate Espresso Cookie adapted for this recipe.