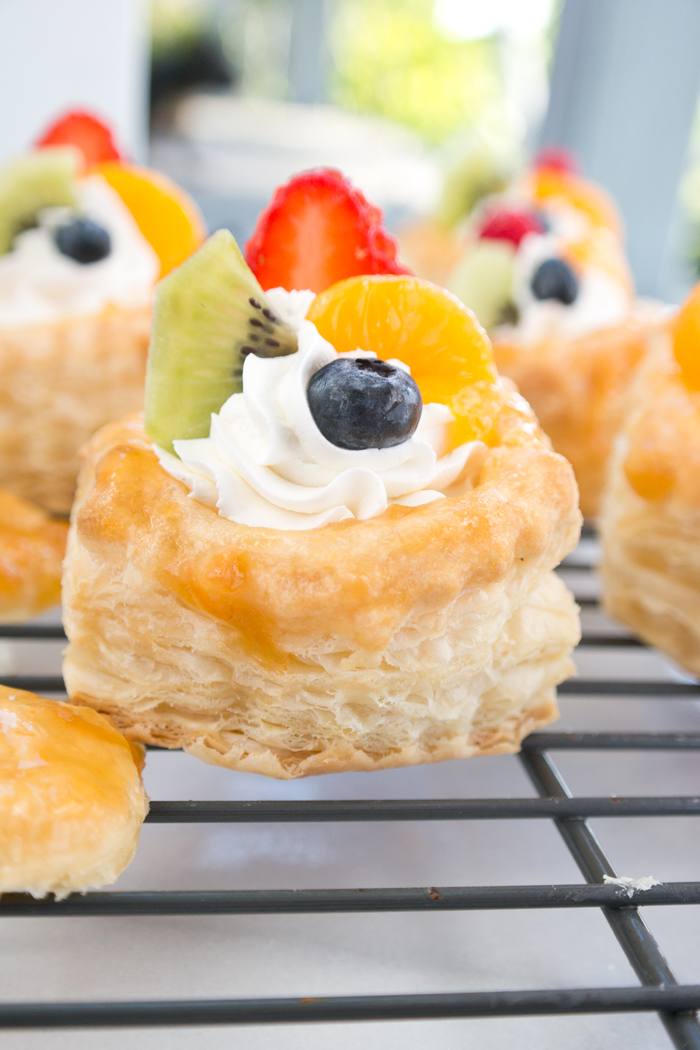 Whipped Cream Puffs. Layers of golden, flaky, puff pastry filled with lighter than air whipped cream and adorned by colorful fruit. This simple dessert is delicious.
[social_share/]Yum

Are we really into September and worse, have we really just passed the Labor Day Weekend? The unofficial end of summer? Well I don't know about you but I'm still hanging on to the few official weeks of summer we have left. However images of pumpkin spice and everything nice are starting to creep into my subconscious.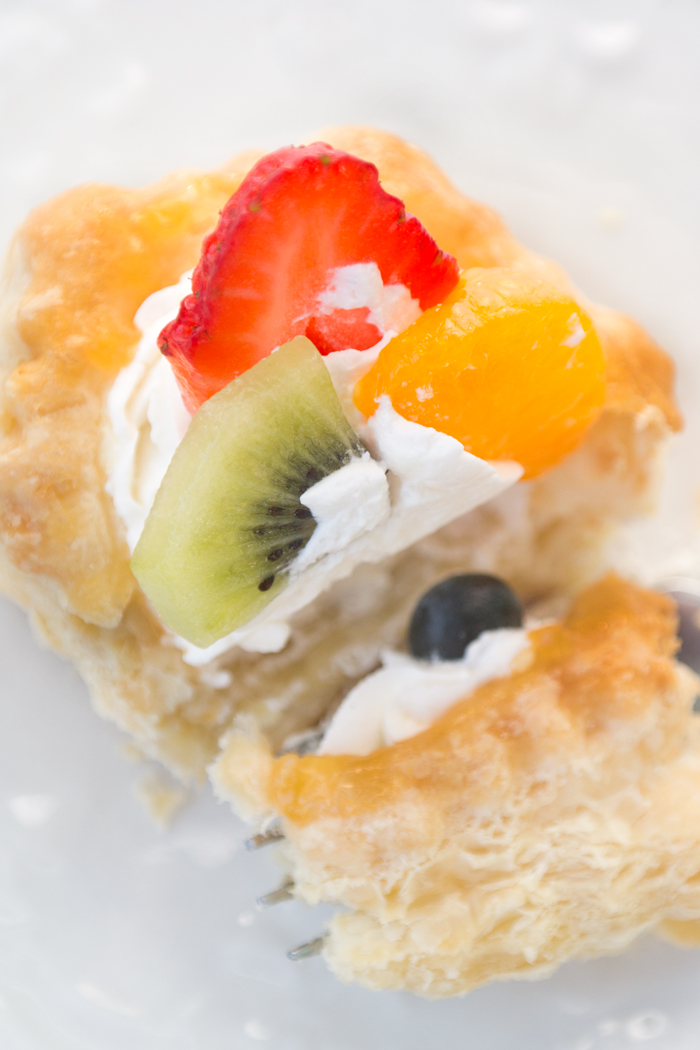 I don't give any thought to breakfast on the weekdays but come the weekend I love something a little special because I actually have time to enjoy it. And since this was a holiday weekend I needed something really special to slowly enjoy time on the deck watching the sun come up and the boats go by all while sipping a cup of piping hot coffee. My mind immediately went to whipped cream, who's doesn't? Puff Pastry next.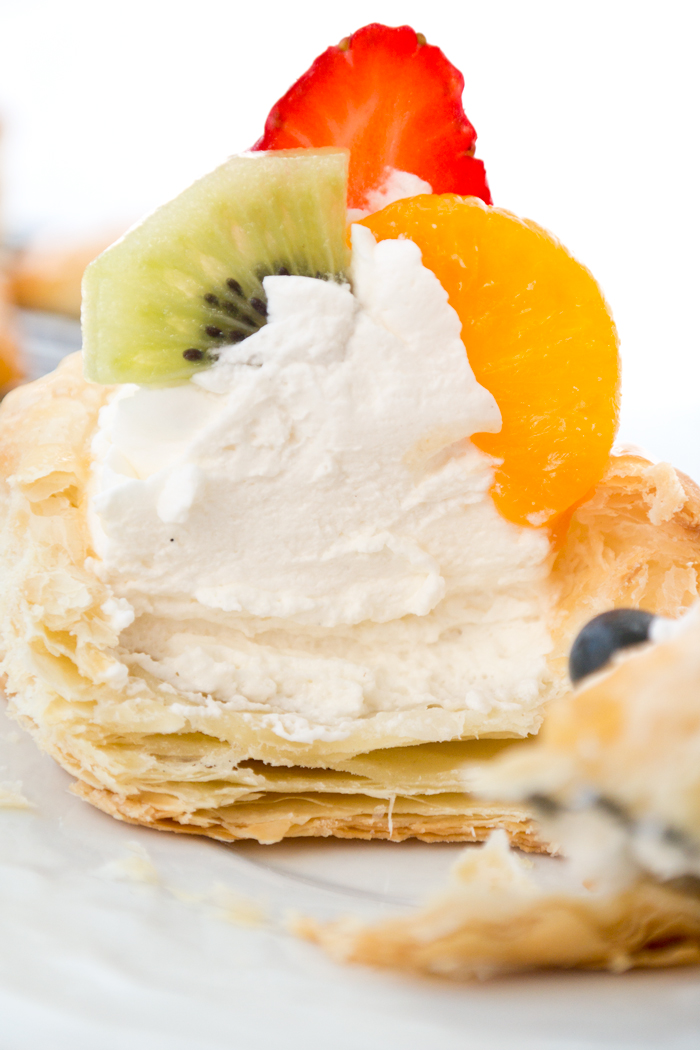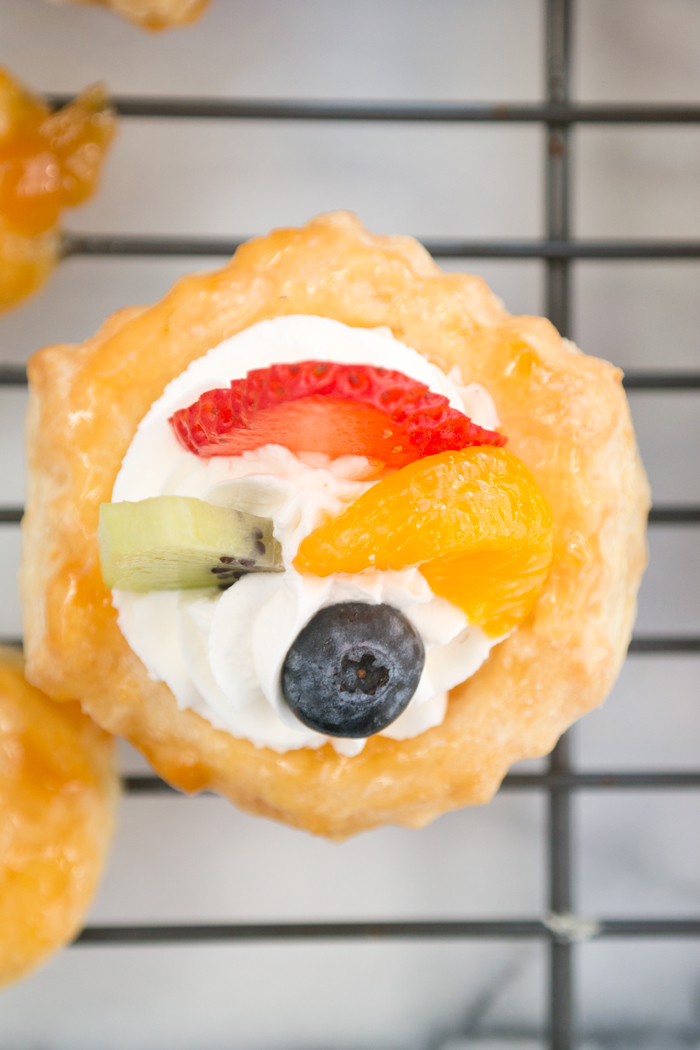 You guys I cannot tell you how much I love refrigerated puff pastry! All I do is pop it into the oven and in minutes I'm baking like a french pastry chef…ok so thats a stretch but the results are amazing! For these puffs I used the puff pastry shells, little cups with an indentation for filling, Yesss!!! Puff pastry on its own is not sweet so for a little sheen on the edges and a little sweetness I brushed an apricot glaze (apricot preserves + water, mix = apricot glaze) on the top and edges.
There's no bounds to my love for whipped cream, how can something so simple to make be so flavorful and obsession provoking? Light, fluffy and airy. Always the right amount of sweet but yet I can never get enough. So into the mixer went the heavy cream, sugar and vanilla paste, mix and watch the magic happen.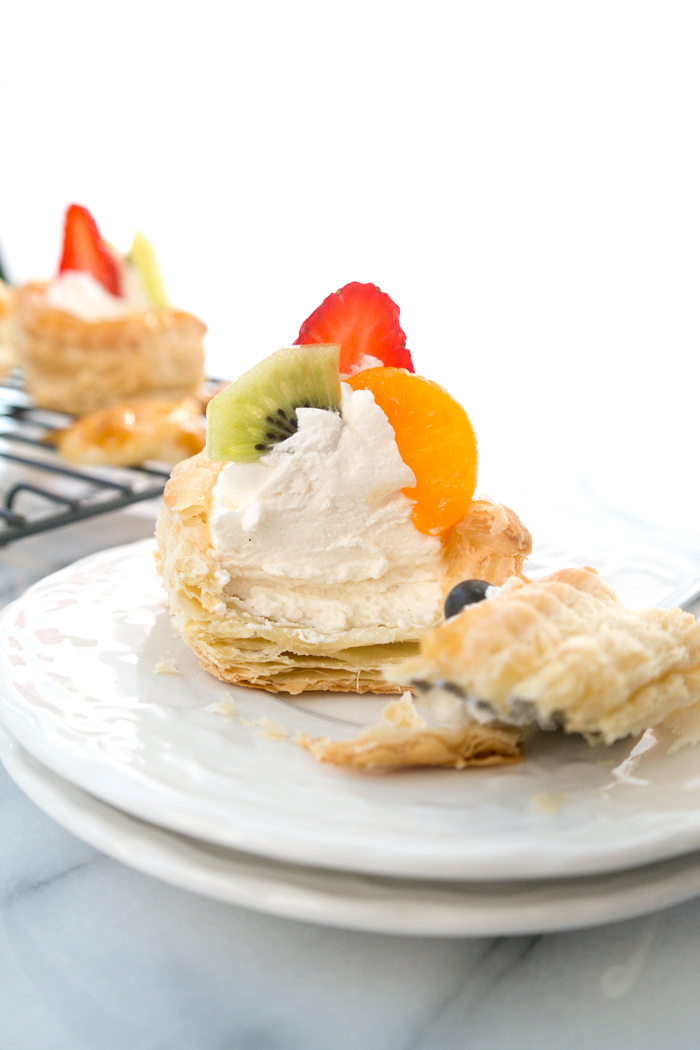 To each of the glazed puff pastry shells I piped in with whipped cream, then garnished with fresh fruit, summer is still here, this fruit proves it, lol!! Then watched my daughter, parents, brother, niece and nephew gobble these up. So I guess my quiet morning on the deck wasn't so quiet but it was a whole lot of delicious and fun! Because eating Whipped Cream Puffs alone isn't nearly as much fun and eating them with loved ones!!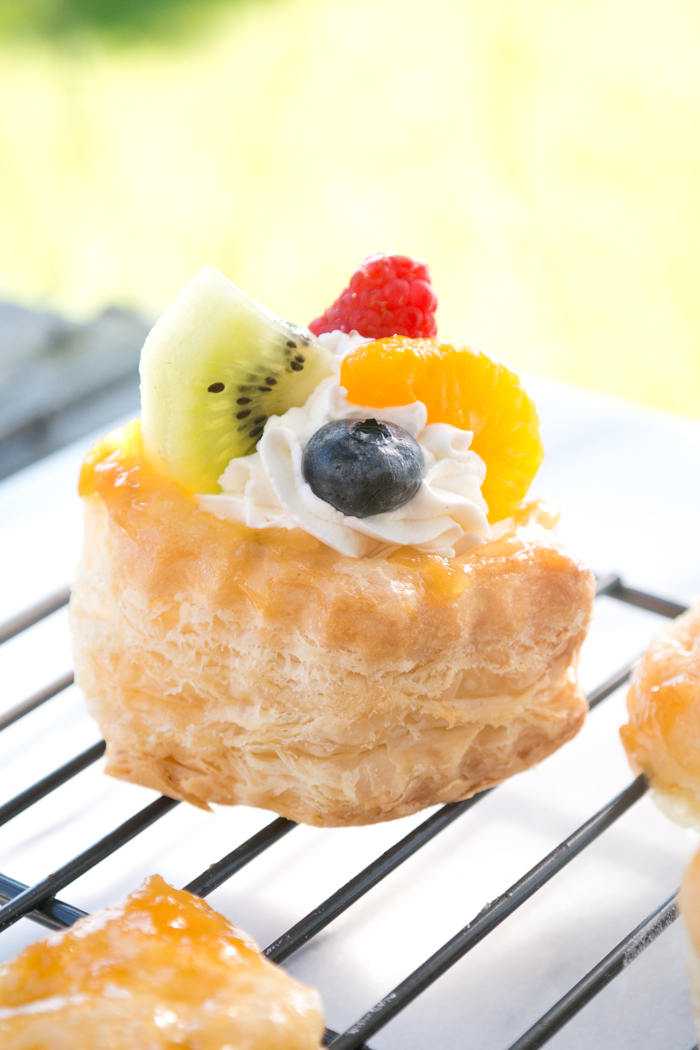 Whipped Cream Puffs are perfect for your next get together. Or just for yourself!
Enjoy!
Stacey
FORGOT TO PIN IT? Here's your chance!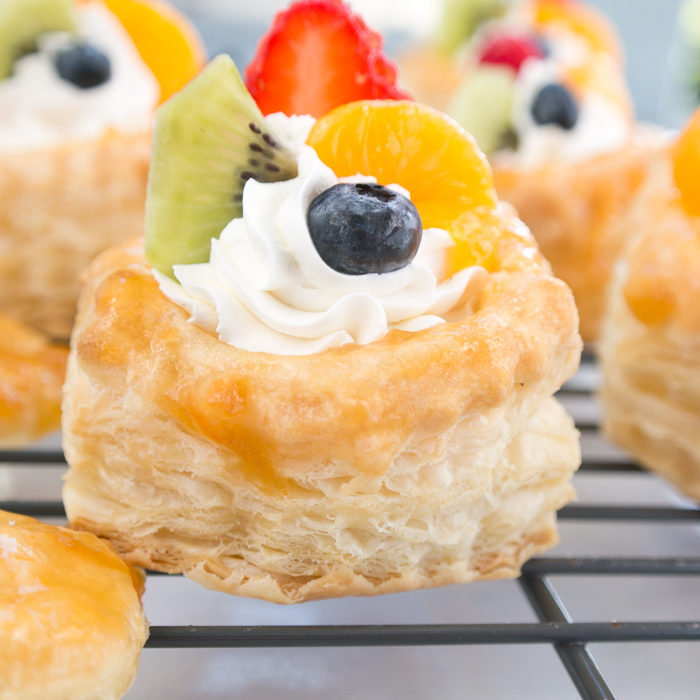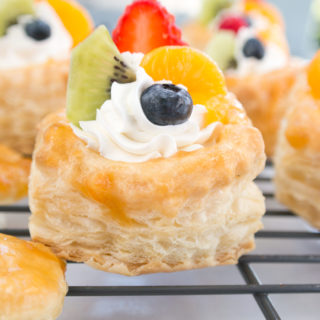 Whipped Cream Puffs
Whipped Cream Puffs. Layers of golden puff pastry filled with lighter than air whipped cream and adorned by colorful fruit. This simple dessert is delicious.
Ingredients
1

package frozen puff pastry shells

1

cup

heavy whipping cream

1/4

cup

powdered sugar

1

tsp

vanilla bean paste or extract

3

Tbsp

apricot preserves

2

Tbsp

water

Fresh sliced fruit for garnish

I used strawberry, raspberry, kiwi, blueberry and mandarin oranges (canned)
Instructions
Bake puff pastry shells per manufacturers instructions.

When done take out of oven.

Mix the apricot preserves and water together and gently brush the glaze on tops and sides of pastries.

Let cool completely.

Put heavy cream, sugar and vanilla in mixing bowl, mix until light and fluffy.

Add whipped cream to piping bag with large piping tip (I used Ateco #853).

If there are puff pastry tops on the shells remove them.

Fill each pastry with whipped cream.

Garnish with fruit.