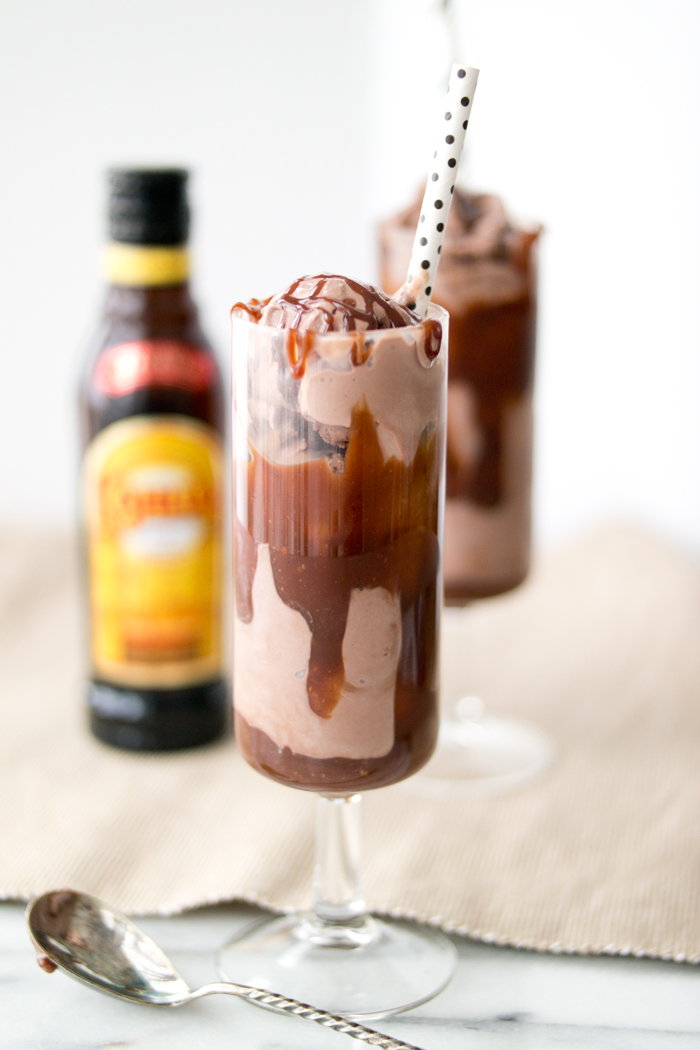 Boozy Chocolate Coffee Sundaes!! Rich chocolate ice cream, hot fudge and a huge drizzle of Kahlua!! [social_share/]Yum
Is it a sundae, a shake, a cocktail or a dessert? You can label it what ever you want just know its crazy delicious and your ideas on how a sundae, cocktail, shake or dessert should be will never be the same.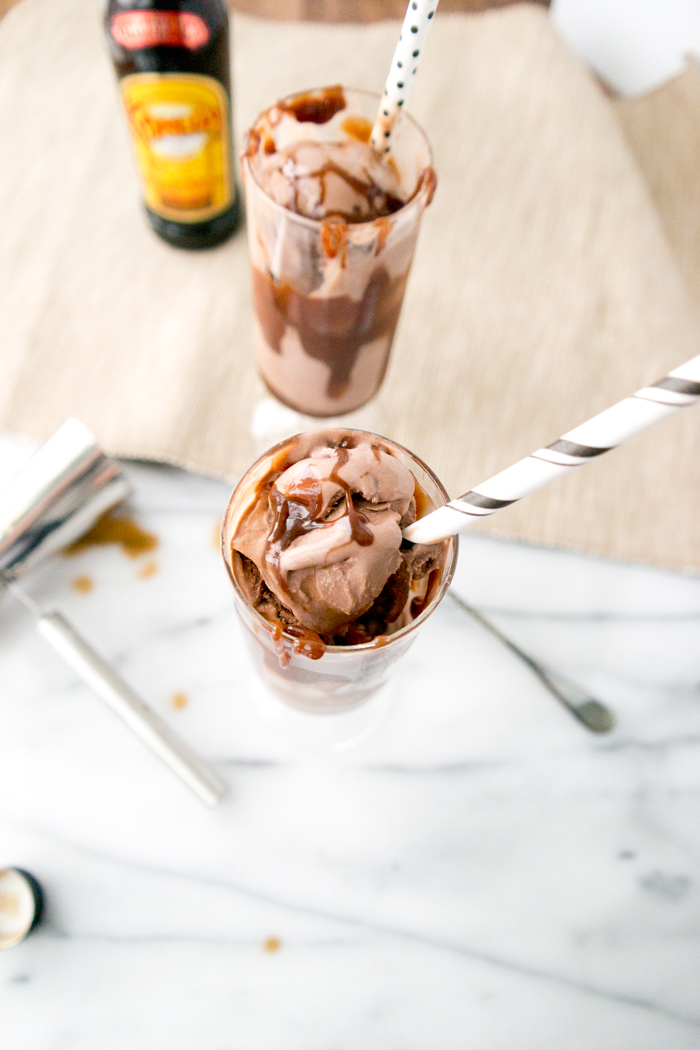 This Boozy Chocolate Coffee Sundae is made with only 3 ingredients. Chocolate ice cream, hot fudge and Kahlua (coffee liqueur with a hint of rum). You think you're starting with a sundae but as the hot fudge and Kahlua starts to soften the ice cream and all the flavors mix together you have yourself the ultimate combination of dessert meets cocktail!!
I was recently approached by Vegas.com to spread the word and inform folks of a great event taking place this Spring in Las Vegas. "For The Love Of Cocktails" is a party for mixology enthusiasts. But most importantly For The Love Of Cocktails is a 3 day fundraiser for Breast Cancer awareness.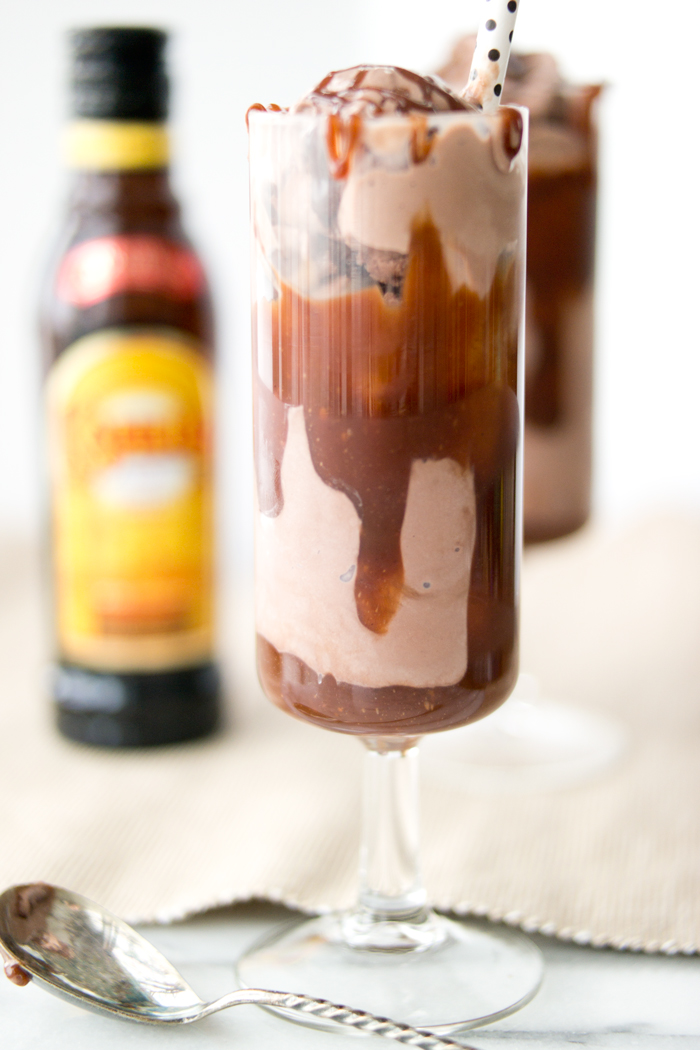 As I was checking the event out to see what it was all about I recognized one of the charities, the Helen David Relief Fund. I recognized the name right away because Helen was owner of a bar 45 minutes from my home called The Brass Rail.  The Brass Rail is an institution out my way, 1. because every holiday season they make the real deal Tom and Jerry's complete with meringue and all. They have multiple Kitchen Aid mixers mixing all night long. My friends and family gather at least once over the holiday to have some Tom and Jerry's and catch up if we can find a seat. At the holidays The Brass Rail becomes standing room only if you aren't there early enough. 2. Because Helen ran the bar herself until her passing at 91. 3. Helen beat breast cancer twice and her photos are all over the walls at The Brass Rail.
HDRF assists women in the bar industry who are fighting breast cancer and is one of the great charities at the For The Love Of Cocktails event. Helens legacy is amazing and even after her passing she is able to help those in need through her fund. If you are interested in finding out more about the event check it out here, if you want to know more about Helen check here! And if you're ready to pack your bags and see For The Love Of Cocktails in person check this link for some great vegas travel deals to help you get there!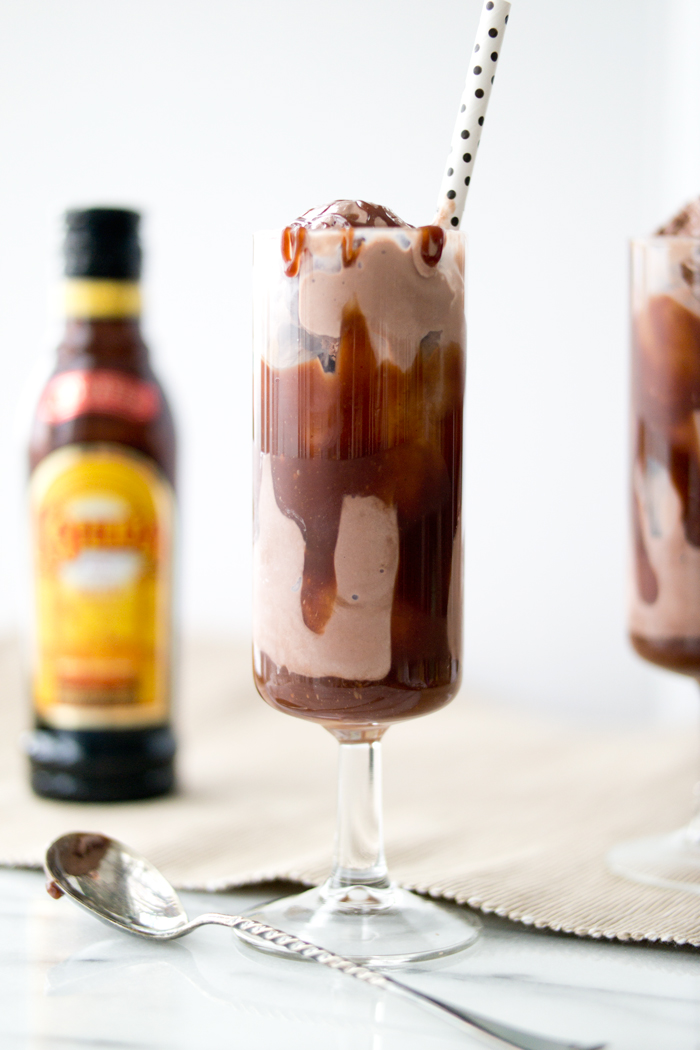 In the meantime enjoy this Boozy Chocolate Coffee Sundae offering!!
Enjoy!
Stacey
FORGOT TO PIN IT? Here's your chance! Thank you.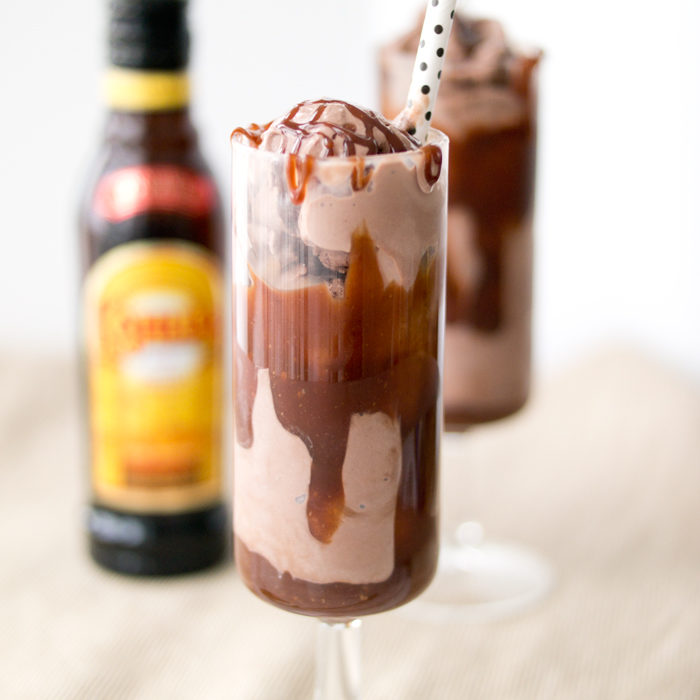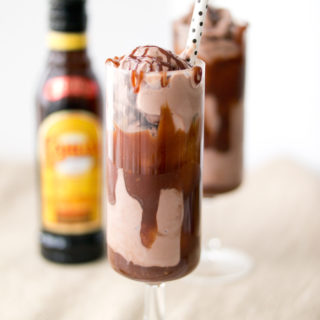 Boozy Chocolate Coffee Sundaes
Boozy Chocolate Coffee Sundaes!! Rich chocolate ice cream, hot fudge and a huge drizzle of Kahlua!!
Ingredients
3

small scoops of chocolate ice cream

2

Tbsp

hot fudge

or more if you like plus more for garnish

1/2 to 1

oz

of Kahlua depending on your taste

I used 1 oz
Instructions
Drizzle hot fudge on the inside of glass and pour a bit on the bottom.

Add in the ice cream.

Drizzle top with hot fudge.

Drizzle the Kahlua over the top.

Let rest 5-10 min so ice cream softens.

Enjoy!!
Notes
Kahlua will go to bottom of glass, with each bite mix the ice cream around to insure you get some with each bite.