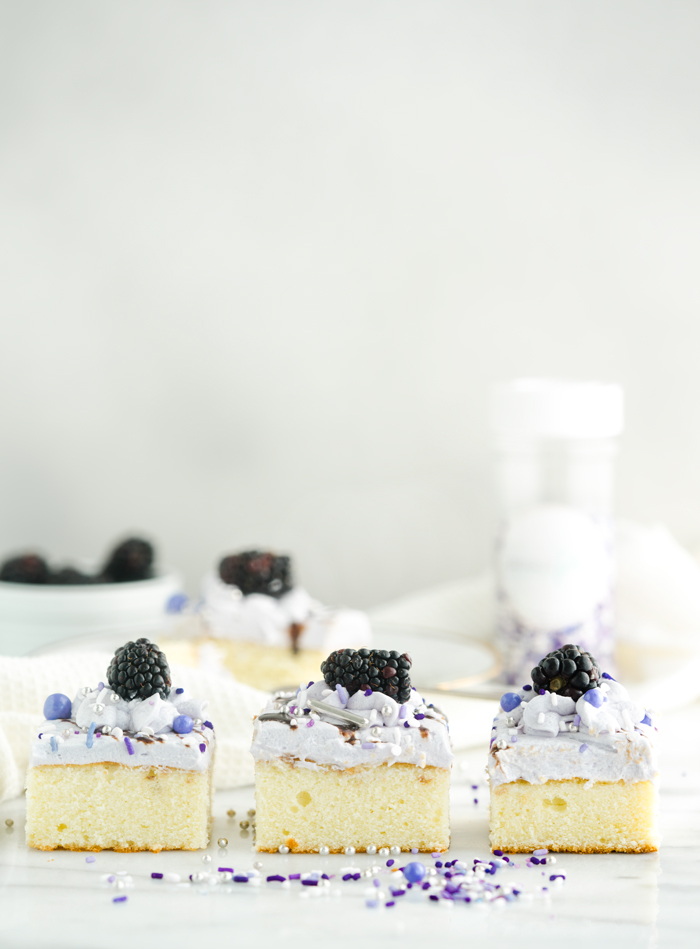 5 Ways To Jazz Up A Sheet Cake. Layer cakes aren't your thing but still need a pretty cake? This ones for you.
We've all been there. We have a party, special occasion or get together to attend and we agreed to bring cake. Maybe you ran out of time or maybe you decided layer cakes just aren't for you. Or maybe you're like me, you go shopping for your party dress the day of and then run out of time to make the fancy layer cake you had planned 😉 . Either way I've got you covered with exactly how to make that simple sheet cake look pretty special.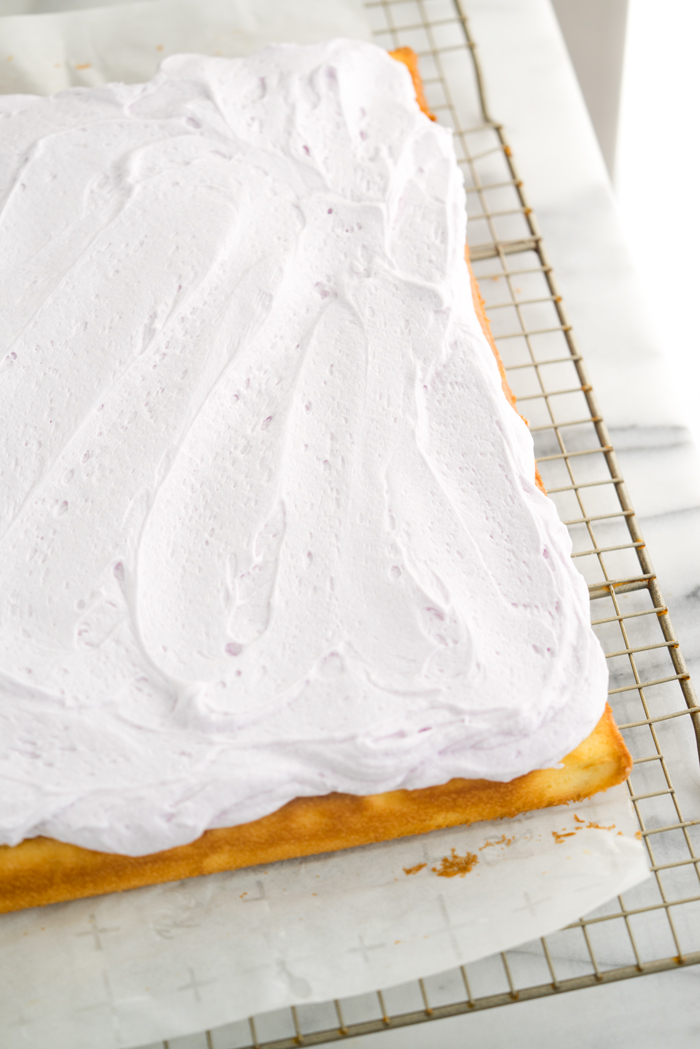 5 Ways To Jazz Up A Sheet Cake:
Color the frosting – this may seem simple but a little color goes a long way and peaks interest.
Drizzle – it could be chocolate, caramel, raspberry sauce, etc., everyone loves drizzle.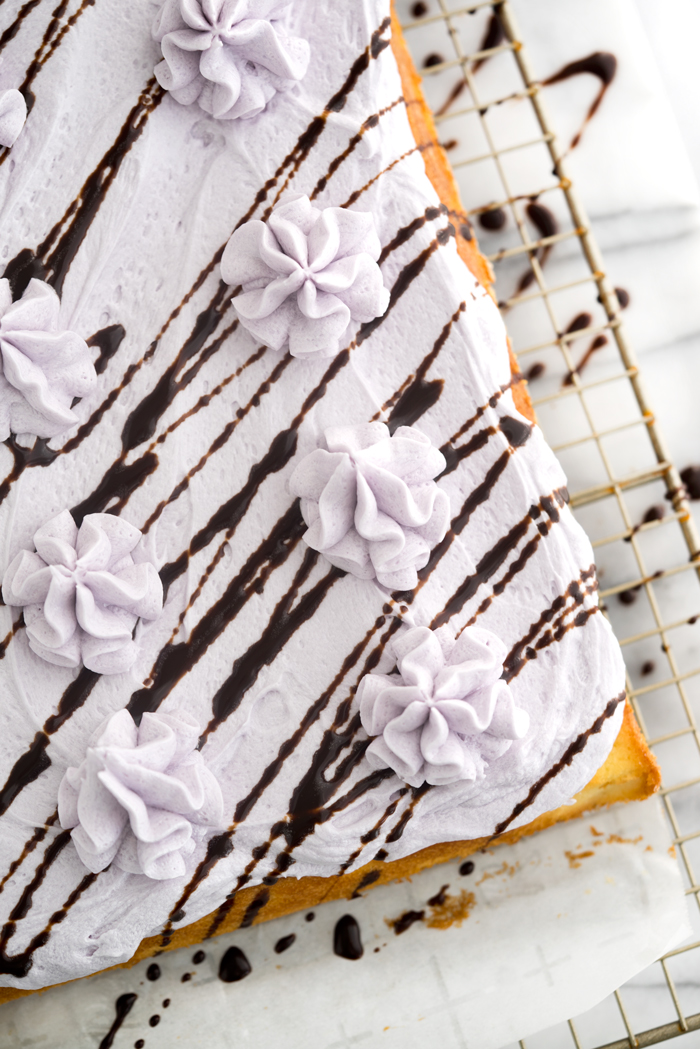 3. An extra piping or dollop of frosting – everyone likes extra anything, especially frosting. Plus it gives a little guideline for cutting and no one feels like they are missing out on the "end piece".
4. Fruit – I like berries myself but depending on the cake and season the possibilities are endless. They add a fresh element to the cake and a little extra flavor.
5. Sprinkles – sprinkles bring happiness and a fun to cake. And a little glitz and glamour.
6. All of the Above – ok so that's 6 not 5 ways but I wasn't really sure if this qualified since its a combo of everything. But by building on each of these you have now jazzed this cake up, added some height and now everyone wants a slice!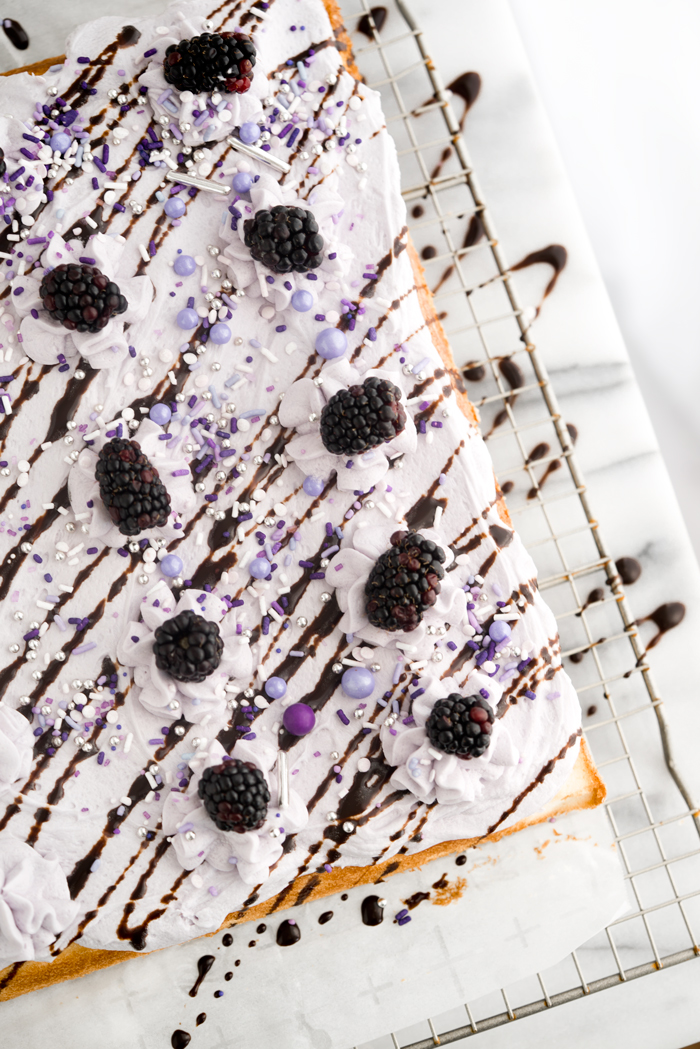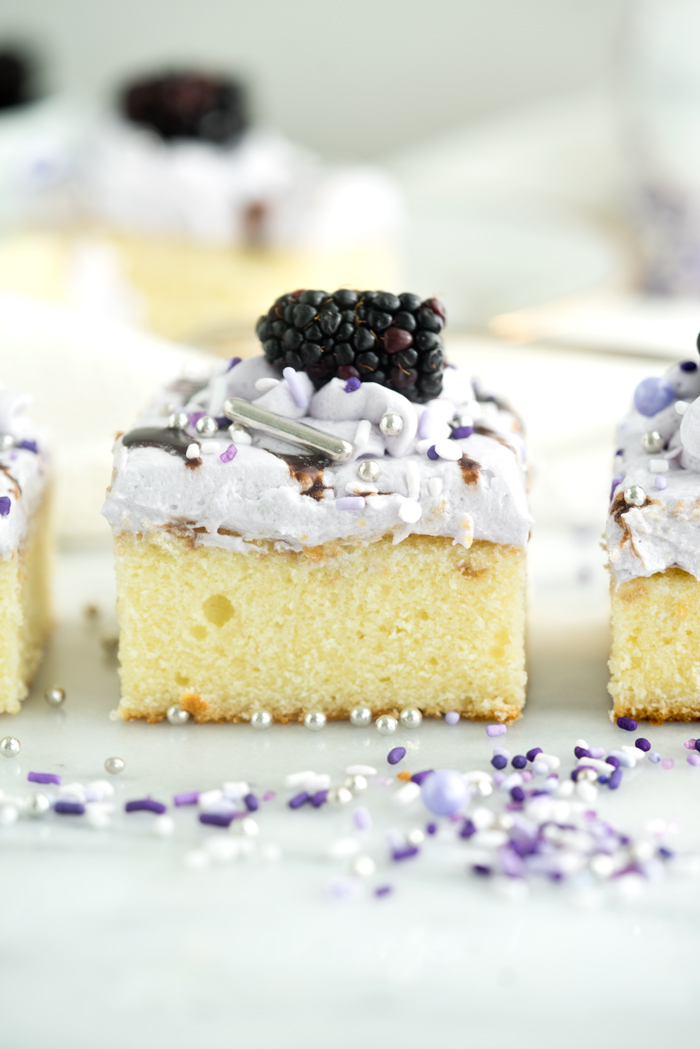 Whether you choose one of these suggestions or all of them you're on our way to a jazzed up sheet cake!
Enjoy!
Stacey
You may also like this: Rainbow Frosted Sheet Cake
PIN IT FOR LATER! Thanks.