4 Ingredient Peppermint Truffles. The best peppermint truffles that are easy to make! Cool and refreshing, the perfect after dinner treat or afternoon pick me up.
This post is sponsored by Nielsen Massey. All opinions are my own. Thank you for supporting the brands that help support this blog :-). 
Can you believe that we are into June already! Sunny days, everything is so full and green. Coffee on the deck in the morning followed by cocktails on the deck in the evenings. There has been a definite shift into summer time food as well. The roasts have been replaced with the grill and heavy desserts have taken a backseat to ice creams and sorbets.
I find myself craving desserts on the lighter side when the temps get hot and heavy. And my gift to you today fits the bill perfectly 😉 . Without further wait I bring you my 4 Ingredient Peppermint Truffles. Peppermint is the epitome of cool and refreshing. On those hot summer days when you want a small sweet treat and pick me up peppermint is the way to go. I find that because peppermint is so flavorful I feel more satisfied even when the treat is small like these truffles and I love that the flavor lingers a little bit making the experience last longer.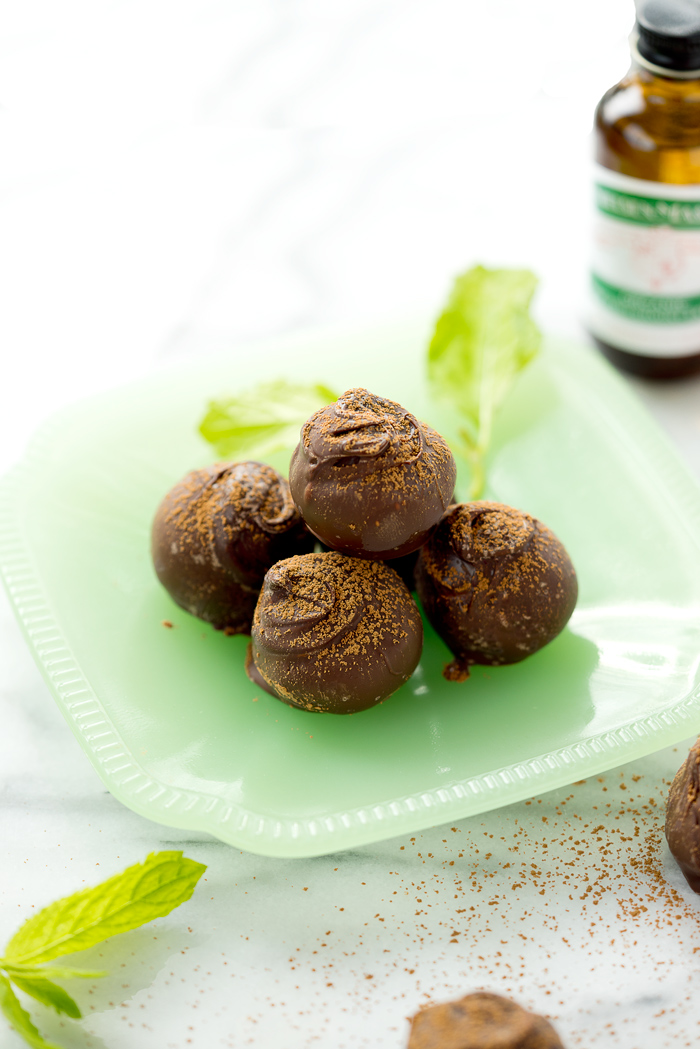 A few months back I shared this cake recipe which used Nielsen Massey plump vanilla beans. Today I get the pleasure of bringing you a recipe with Nielsen Massey Organic Peppermint Extract. Nielsen Massey uses peppermint grown in the Midwest under the strictest quality standards. A little goes a long way and the flavor is divine. As bakers and cooks we often hear that quality ingredients make all the difference and its true. Nielsen Massey offers some of the finest quality products.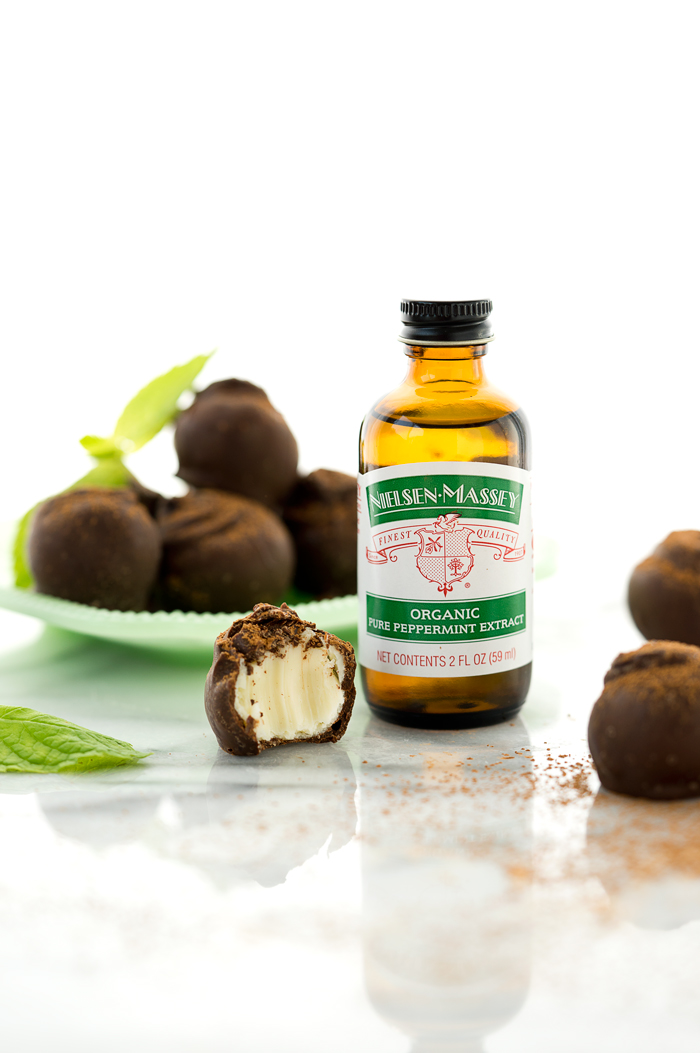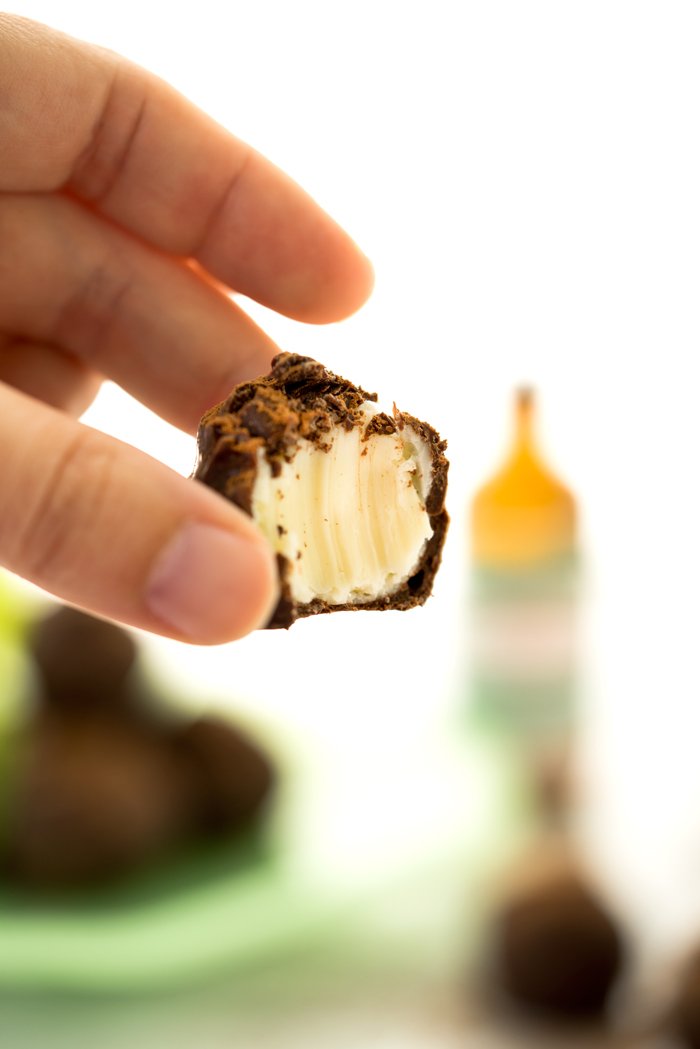 The 4 Ingredient Peppermint Truffle Breakdown:
White chocolate – sweet white chocolate is our ganache base. White chocolate and peppermint were made for each other.
Heavy cream – This is going to make that ganache smooth and creamy
Nielsen Massey Organic Peppermint Extract – the cool bright minty sensation and game changer in these truffles.
Semi-sweet chocolate – because every truffle needs to be enrobed in chocolate that "snaps" when you bite into it.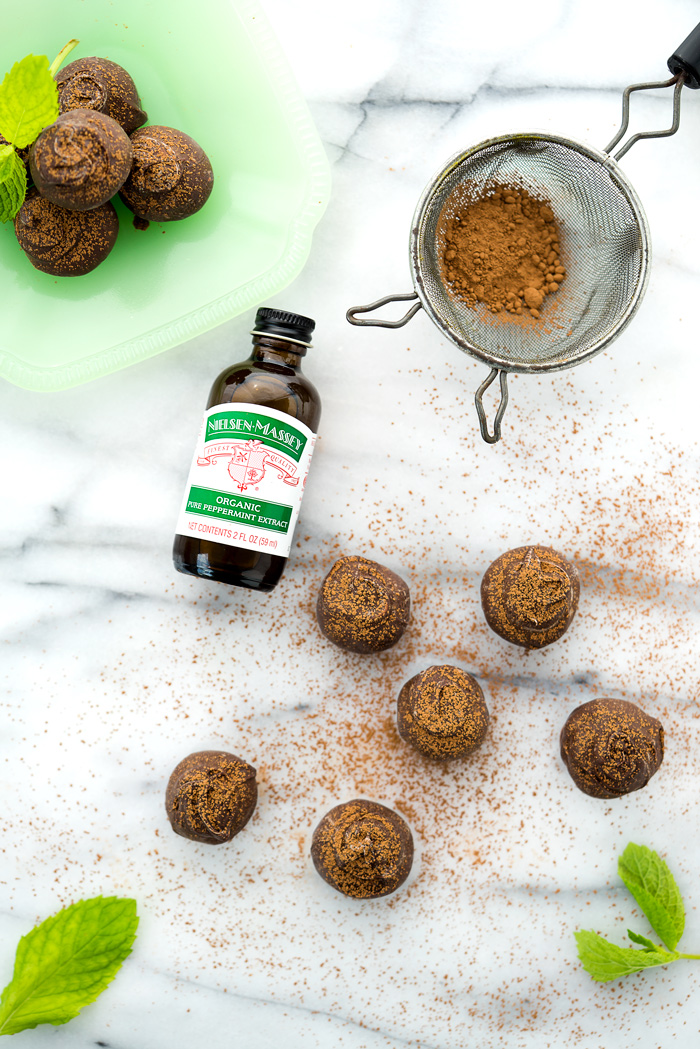 Looking for a cool and refreshing treat this summer or maybe you want to make a gift for a friend or maybe you just love anything peppermint like me. Then these 4 Ingredient Peppermint Truffles are the way to go.
Enjoy!
Stacey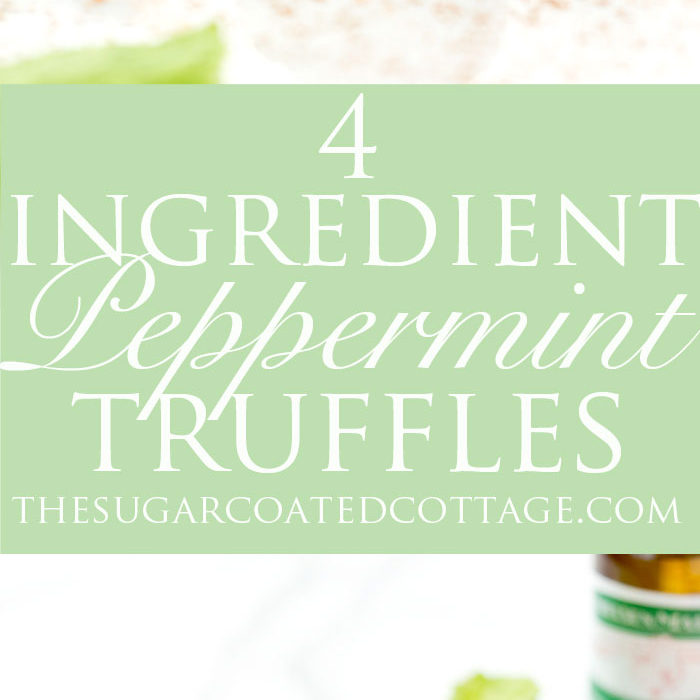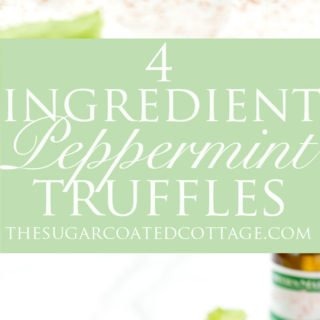 4 Ingredient Peppermint Truffles
4 Ingredient Peppermint Truffles. These simple and minty truffles are a favorite!
Ingredients
12

ounces

white chocolate

1/3

cup

cream

1

tsp

Nielsen Massey Peppermint Extract

12

ounces

melted semi-sweet chocolate for dipping

cocoa powder for dusting

optional
Instructions
Place white chocolate in a small bowl.

Heat heavy cream, just as it comes to a boil remove from heat and pour over white chocolate.

Let sit for 3 minutes.

Start to stir with spatula in small circular motions, as ganache forms continue to stir until ganache is completely mixed. If you still have chunks of chocolate you can microwave mixture 30 seconds and continue to stir until all the chocolate is melted and ganache is smooth and creamy.

Add in the peppermint extract and stir to combine.

Let set until completely cooled.

When ready scoop ganache into balls, I used a small melon baller sized scoop.

Then roll each mound into a smooth ball between palms of hands.

Refrigerate 10 minutes.

Working in small batches (2-3 truffles at a time, leaving the rest in refrigerator until time to dip) dip one at a time into melted chocolate and place on parchment lined cookie sheet.

Repeat until all truffles are done.

Dust with cocoa powder (optional).

Store in cool dry place.