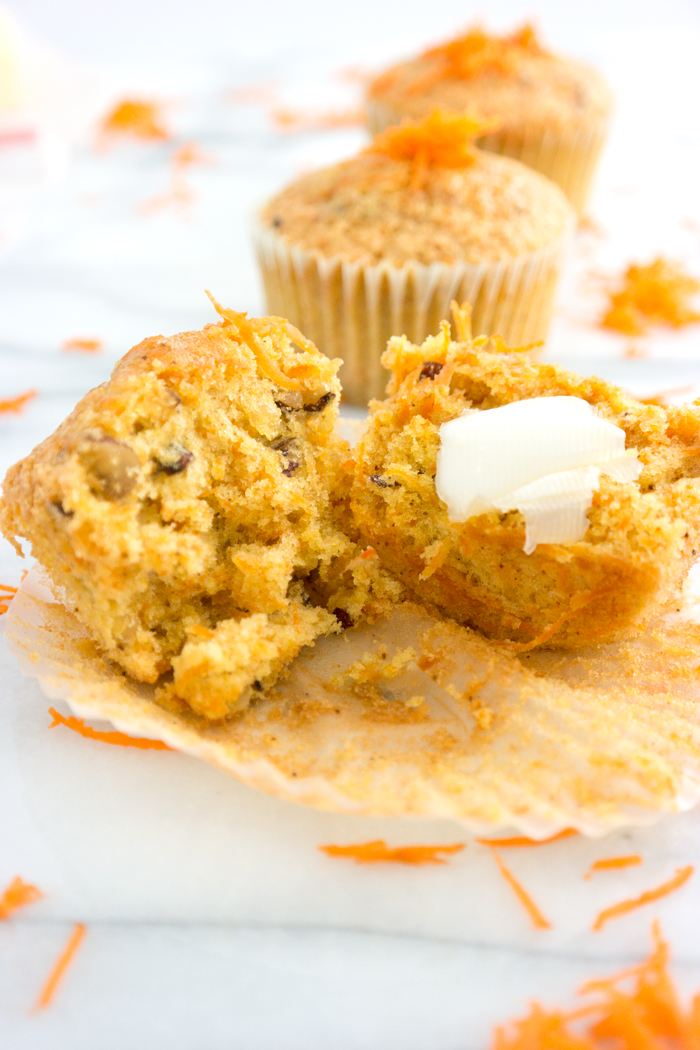 Moist Carrot Walnut Muffins. These muffins are super moist, sweet, lightly spiced with the added crunch of walnuts.
[social_share/]Yum

My one rule for a muffin is that it has to be moist, I personally cannot stand a dry muffin. You know the kind I am talking about, they look so pretty in their muffin wrapper, they have crumbles on top, maybe even a drizzle or frosting. The anticipation builds as you unwrap anxiously awaiting the first bite and bam it hits you, the muffin has absorbed all moisture in your mouth. Trying to act like nothing is the matter you start looking for your cup of coffee hoping its not too hot to drink because you need to wash this down!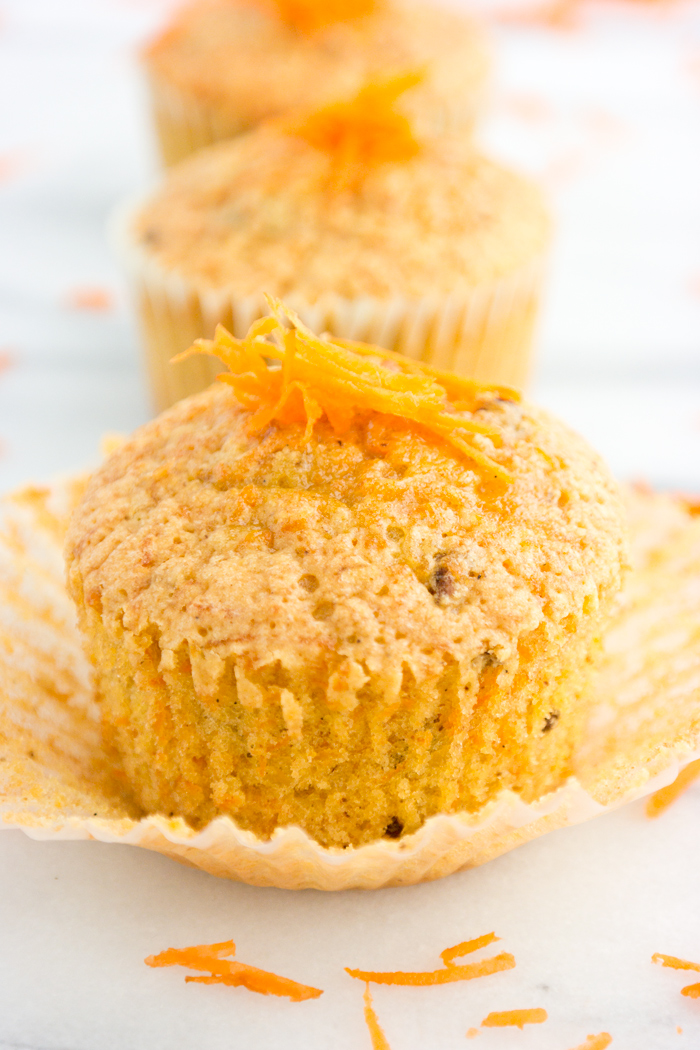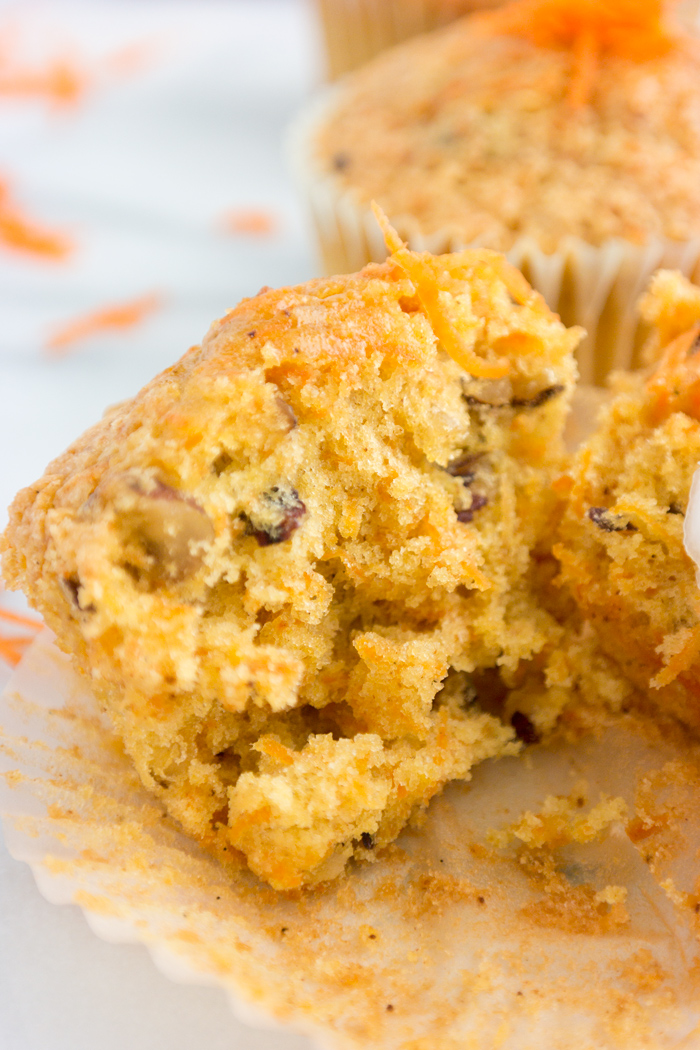 In comes the muffin, this muffin, the Moist Carrot Walnut Muffin. These are so good, yummy, delicious, mouth watering, can't have just one, moist, carrot deliciousness. These Moist Carrot Walnut Muffins are the very opposite from what I just described above. The secret to helping this muffin retain thier moisture? Canola oil. I also emulsified the wet ingredients for about 4 minutes, this really made sure that each was mixed in perfectly and it lightened the mixture before the dry ingredients were added. If you didn't know muffins should not be over mixed. So once the wet ingredients were whipped up I added in the dry and mixed just until the ingredients were mixed and the batter formed. When it came time to add in the carrots and walnut pieces I folded these in by hand with a spatula.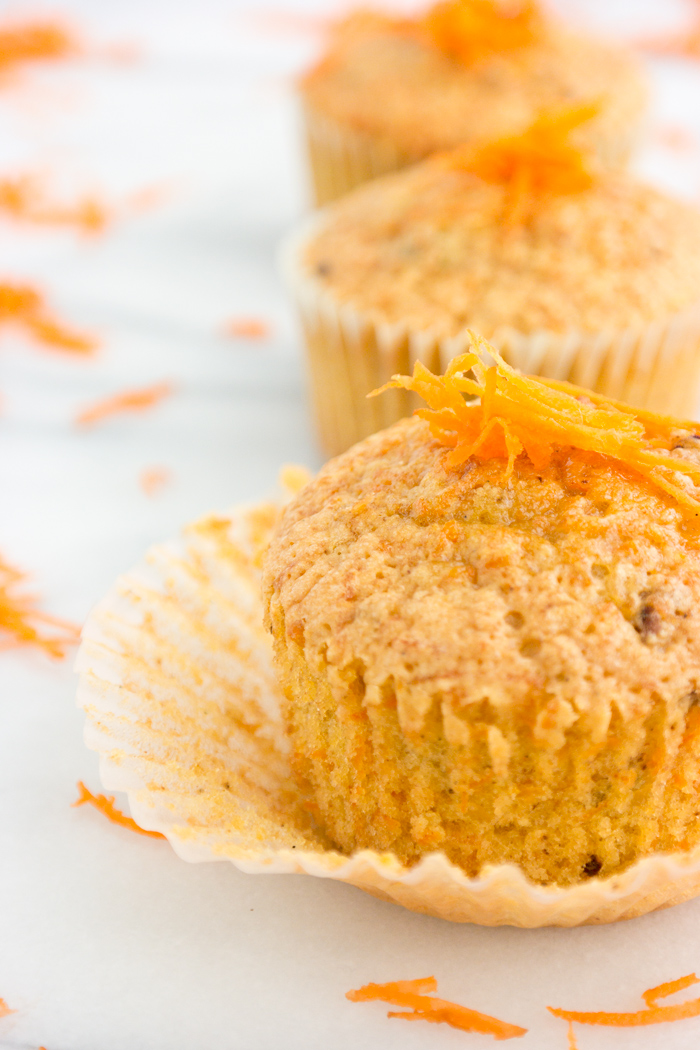 Lets talk topping because you probably noticed I didn't do anything fancy here, just a sprinkling of shredded carrots. This is because my personal favorite pairing for a muffin is salted butter. I really love the savory spread on a muffin, especially for breakfast. Each bite is moist with hints of carrot, the warmth of cinnamon, cloves and ginger and the nuttiness of walnuts.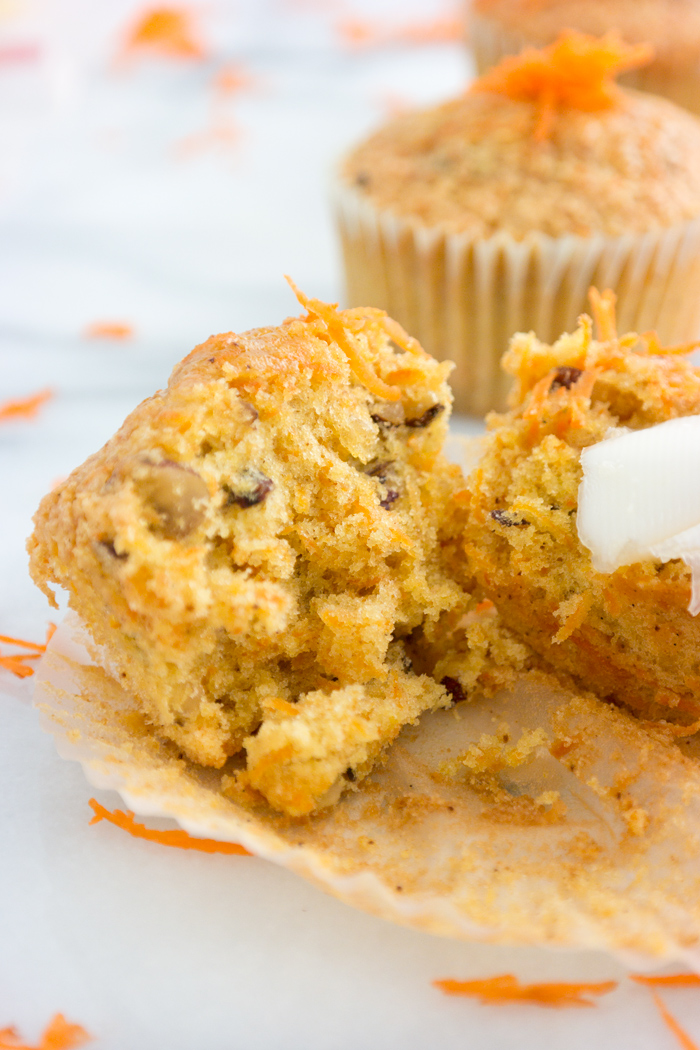 This would be a welcomed addition to any breakfast or brunch.
Enjoy!
Stacey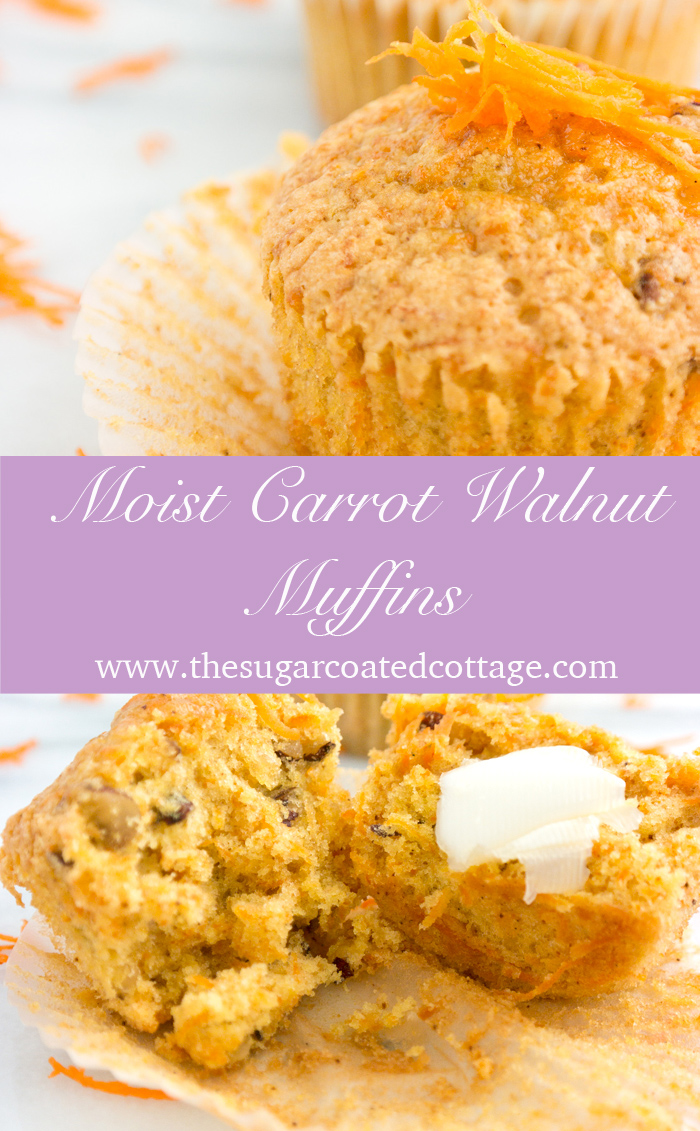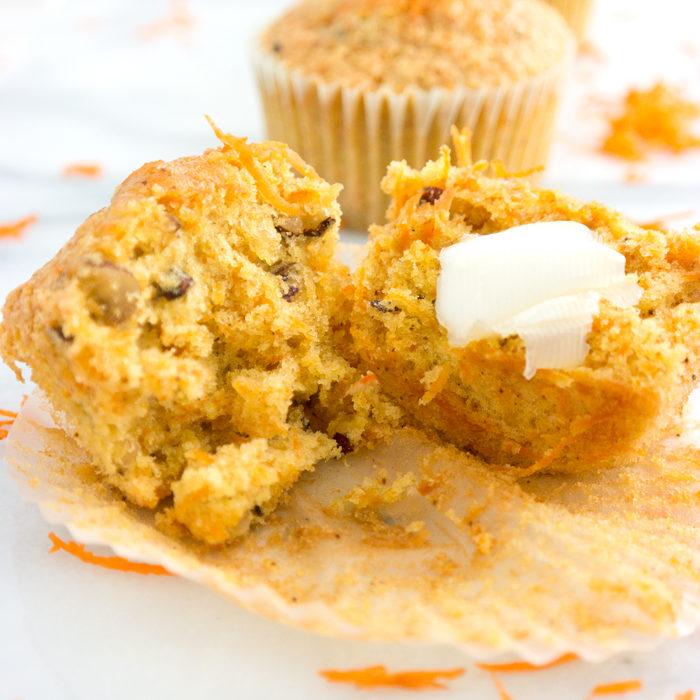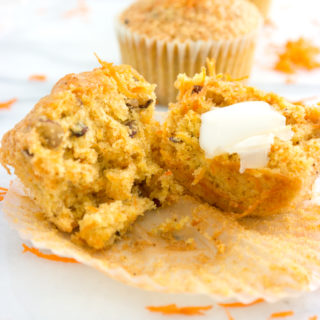 Moist Carrot Walnut Muffins
Moist Carrot Walnut Muffins. These muffins are super moist, sweet, lightly spiced with the added crunch of walnuts.
Ingredients
1

cup

all purpose flour

1

tsp

baking powder

1/4

cinnamon

1/4

tsp

powdered ginger

1/8

tsp

cloves

2

tsp

vanilla bean paste

3/4

cup

canola oil

2

large eggs room temp

1

cup

sugar

1 3/4

cup

grated carrots

3/4

cup

chopped walnuts
Instructions
Preheat oven to 350 degrees

Line 12 muffin cups with liners

Put all dry ingredients in a medium bowl and set aside (flour, cinnamon, cloves, baking powder)

In the bowl of mixer put in the eggs, sugar, vanilla, oil.

Mix on high speed for 4 minutes until mixture is lightened in color and emulsified.

Add in the dry ingredients and mix until just combined (do not over mix it will produce a tough muffin).

By hand fold in the carrots and walnuts using a spatula.

Pour mixture evenly into the 12 muffin cups, you can fill these almost to the top as this muffin does not rise very much.

Bake for 20 minutes or when toothpick inserted into center comes out clean.

Cool

Optional - you can garnish with grated carrots.

Serve with salted butter.