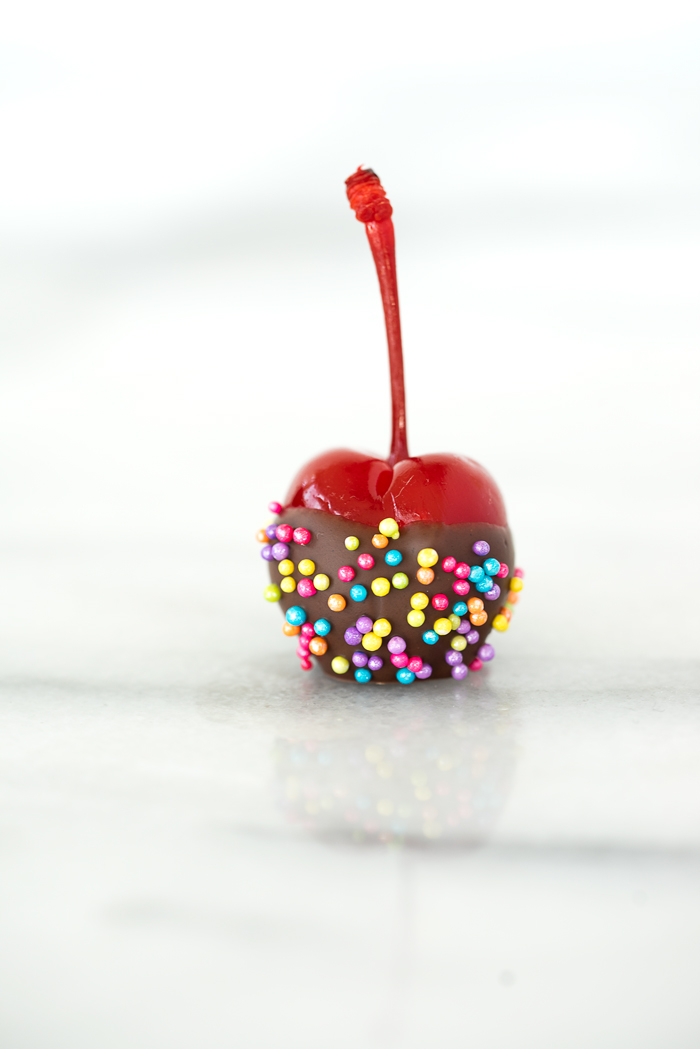 How to make chocolate dipped cherries. It may seem self explanatory but check out this mini-post to see my tips to insure success when making Chocolate Dipped Cherries.
Don't these cherries just make you smile? You may think dipping and sprinkling these cherries seems straight forward, 3 ingredients and your done. But this "mini-post" is a list of my tips to make sure your Chocolate Dipped Cherries turn out perfect.
Tips to making the best Chocolate Dipped Cherries:
Line a plate or cookie sheet with parchment paper. Pour sprinkles into tiny dish.
Place a strainer over a bowl and pour the cherries into the strainer. Let the cherries drain for an hour, move them around gently every 20 minutes or so.
Once strained gently place them on a paper towel, again let the cherries sit there for about an hour. Moving them around gently every 20 minutes or so.
Gently blot the cherries with a clean/dry paper towel. Not to hard though, each cherry has a hole from where the pit was removed, if pushing too hard the cherries will flatten and you dont want that.
Make sure the cherries are blotted well, I mentioned it above but it needs to be re-mentioned. In the photo of the cherry circled in blue, this cherry still had too much juice on it and the chocolate slipped down. This is not what you want. I thought it worth showing you so you get an idea.
Once all the above has been completed melt your chocolate. Make sure chocolate isn't too hot, if it needs to cool a bit let it, chocolate should be melted and warm. If too hot it won't stick well as it will be too runny.
Select your first cherry, if you notice any juice go ahead and blot it one last time. Gently dip into melted chocolate and set onto prepared parchment lined tray/plate.
Sprinkle with sprinkles. Let set completely.
Store in cool dry place.
I hope these steps and tips have been helpful. These Chocolate Dipped Cherries are super fun on cakes, desserts and all by themselves and kids loooove them!!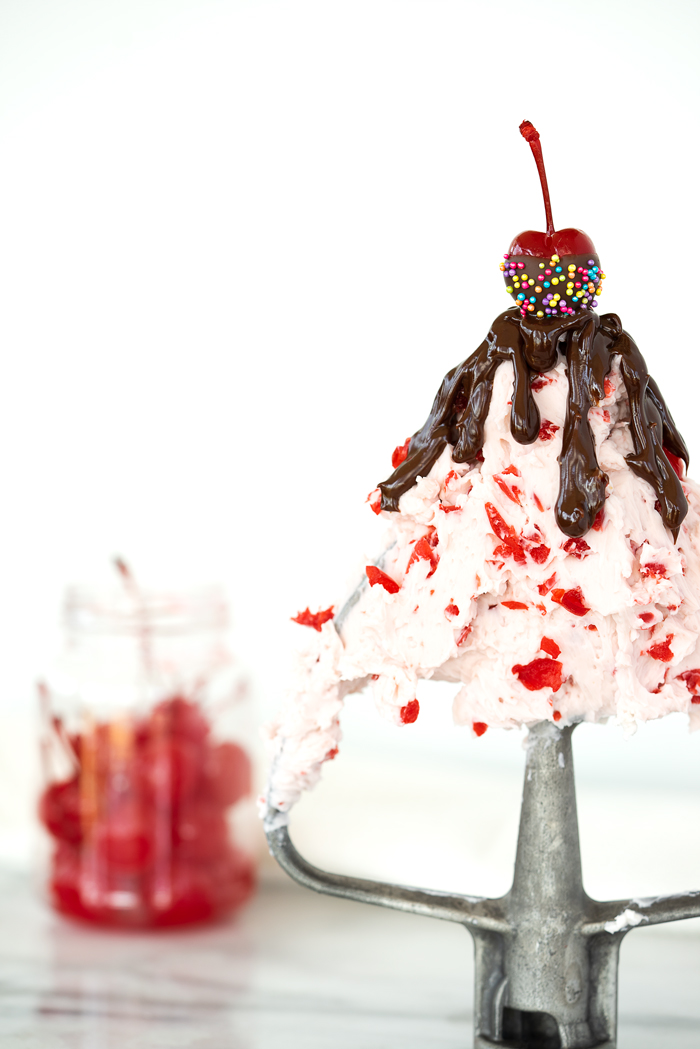 Enjoy!
Stacey
PIN FOR LATER!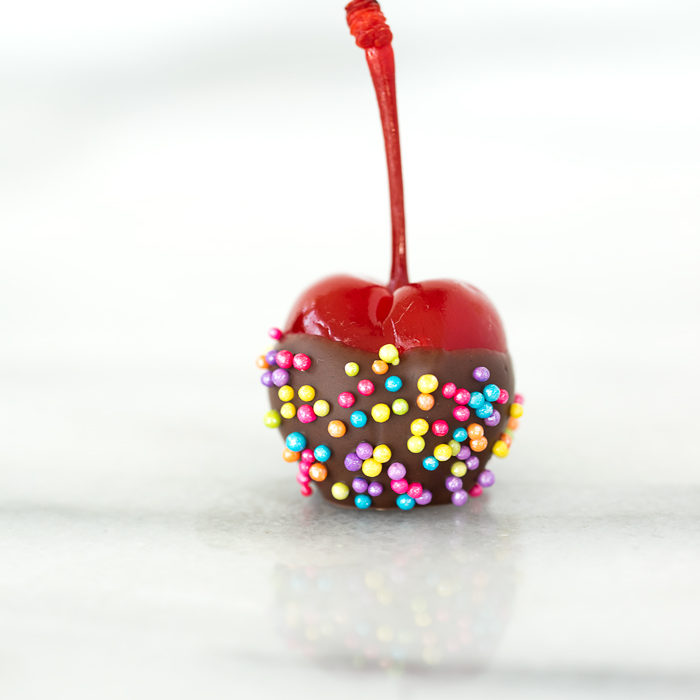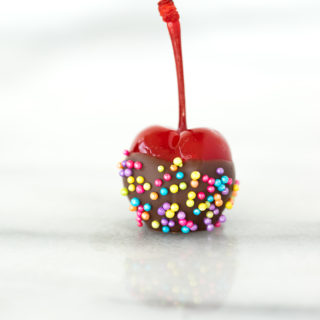 How To Make Chocolate Dipped Cherries
How to make Chocolate Dipped Cherries - the cutest treat or decoration. Tips to make sure they are perfect. #cherries #chocolatecherry #cakedecorating
Ingredients
1

small jar maraschino cherries with stems

1

cup

melted chocolate

sprinkles of your choice
Instructions
Line tray or plate with parchment paper.

Pour sprinkles into dish.

Drain cherries well in a strainer.

Transfer cherries onto a paper towel, blot well to make sure there is no extra juice on the cherries.

Select your first cherry and dip into the melted chocolate.

Sprinkle with sprinkles and set onto parchment lined tray/plate.

Let set completely. Store in cool dry place.
Notes
I recommend semi-sweet or dark chocolate for dipping these cherries. The super sweet cherry with the not too sweet chocolate is a great combo.