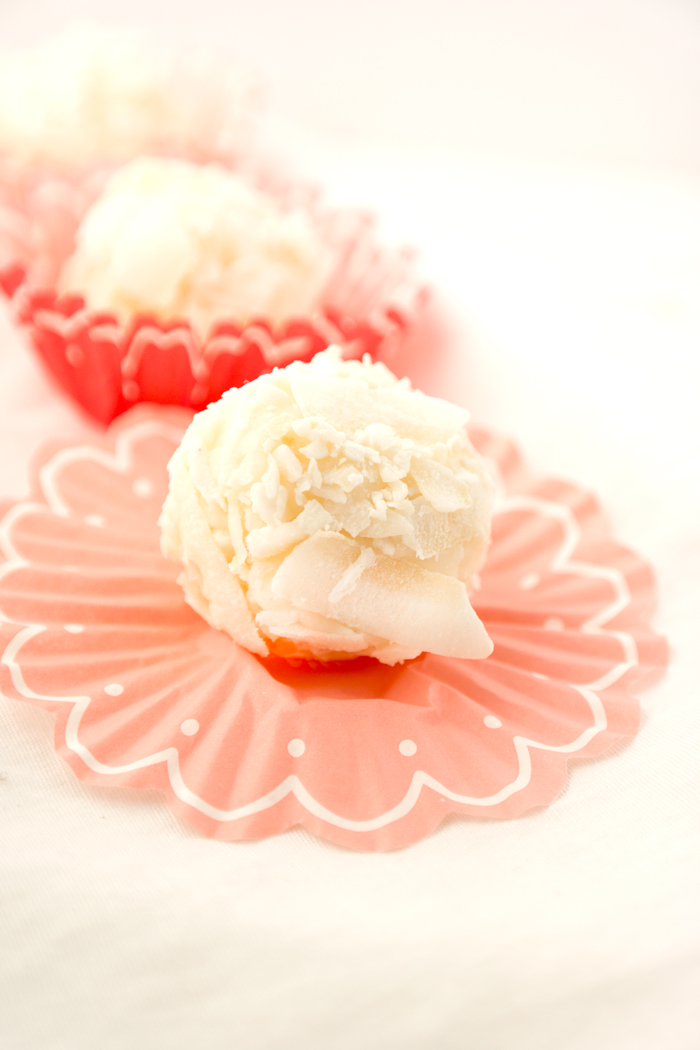 Creamy Coconut Truffles. Only 4 ingredients and super simple.
[social_share/]Yum

Ever had one of those days where you are in a hurry but you just have to share one little post with your friends, even if its super short and quick? Well that's me right now and the little bit of news I want to make sure you get before the weekend are these fabulously creamy, coconutty, melt in your mouth Creamy Coconut Truffles!! You're welcome 🙂 .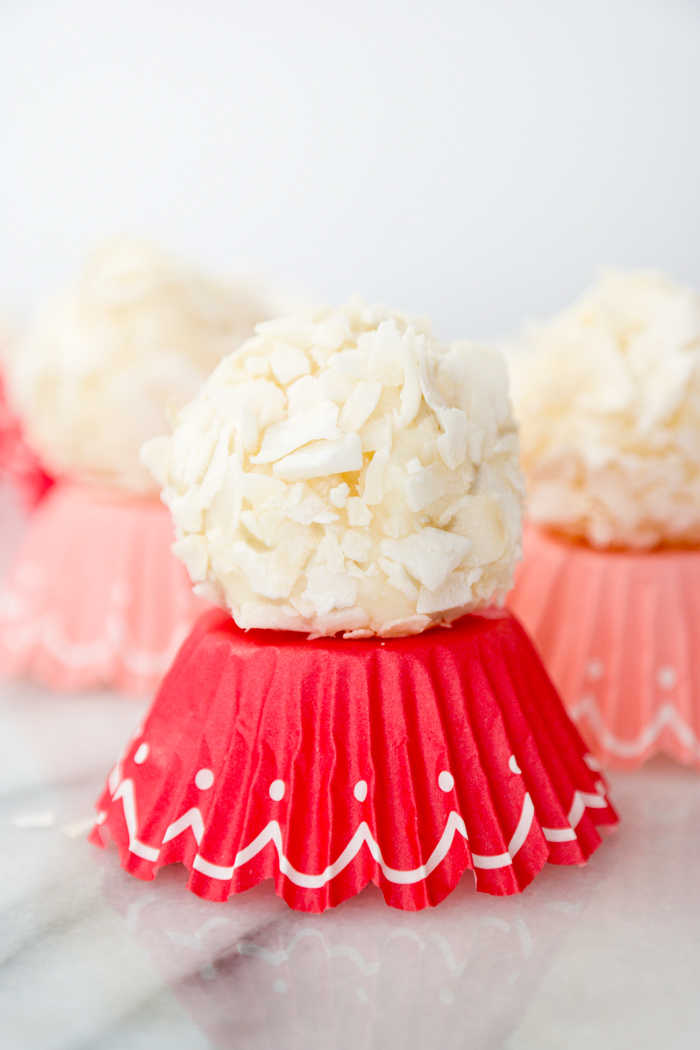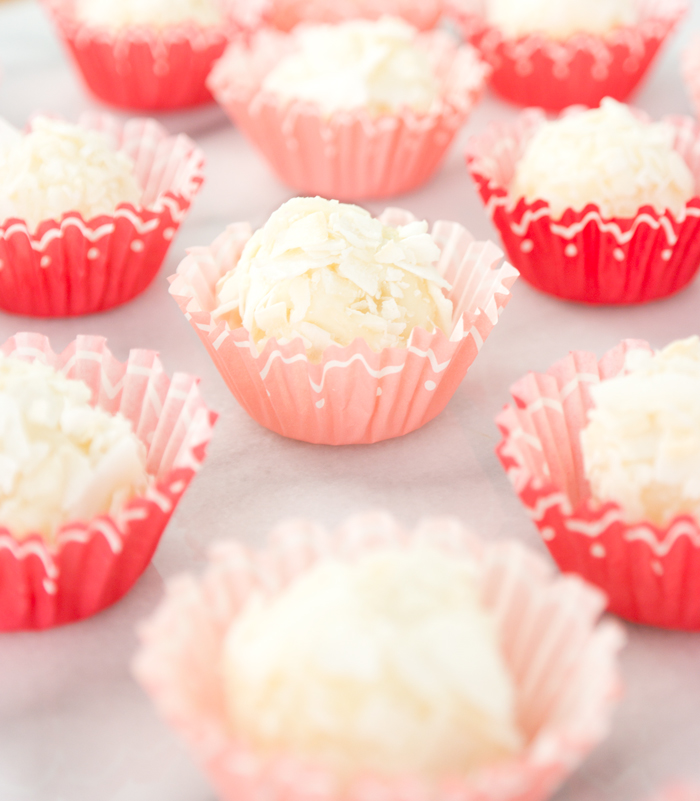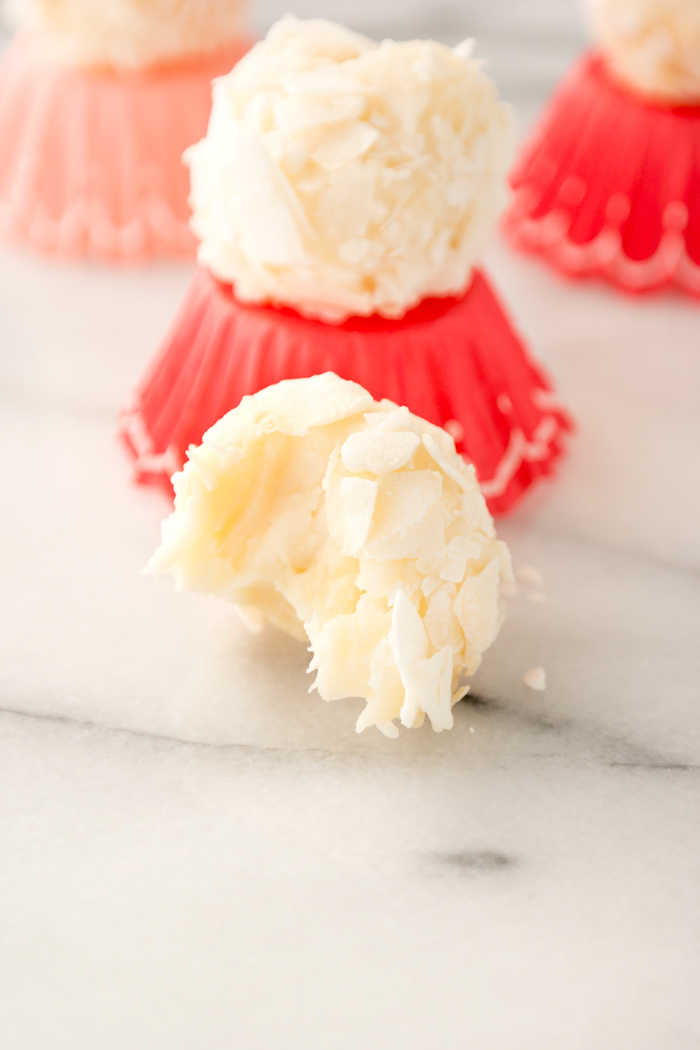 This is a simple go to recipe for a treat that will knock yours and all your friends socks off! These may only be 4 ingredients but the flavor is truly outstanding and decadent. By combining coconut milk, coconut, white chocolate and a little butter you will become the hit of the party and everyone will want to know your secret.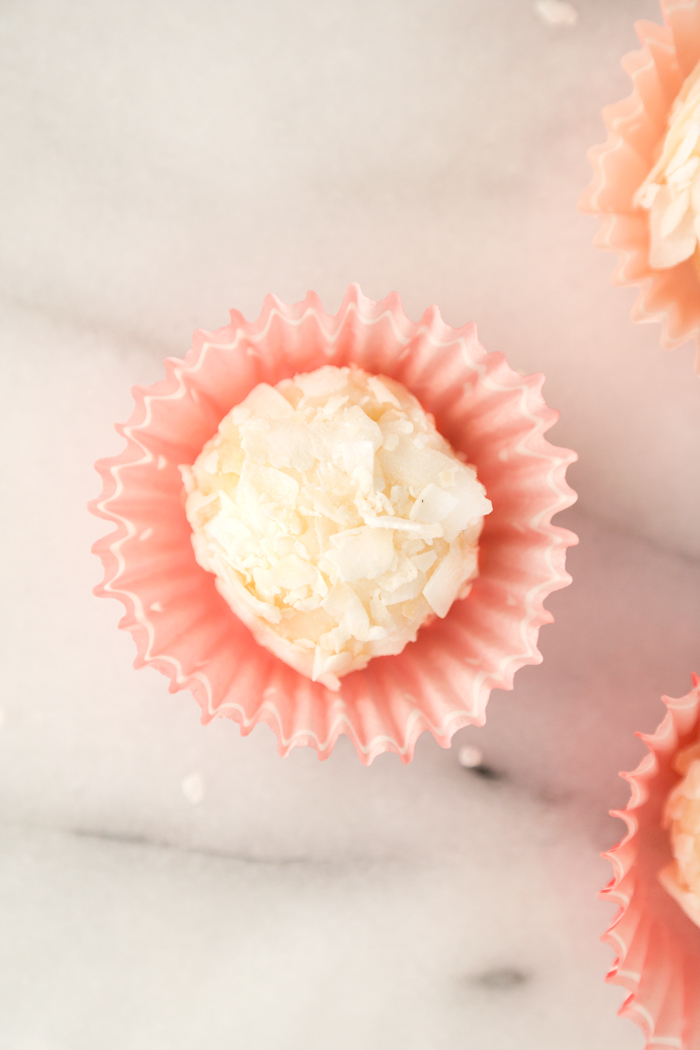 Enjoy your weekend and enjoy these truffles!! I'll think of you while I snack on mine.
Enjoy!
Stacey
FORGOT TO PIN IT? Here's your chance. Thanks.

Recipe from "4 Ingredient Christmas" by Kim McCosker.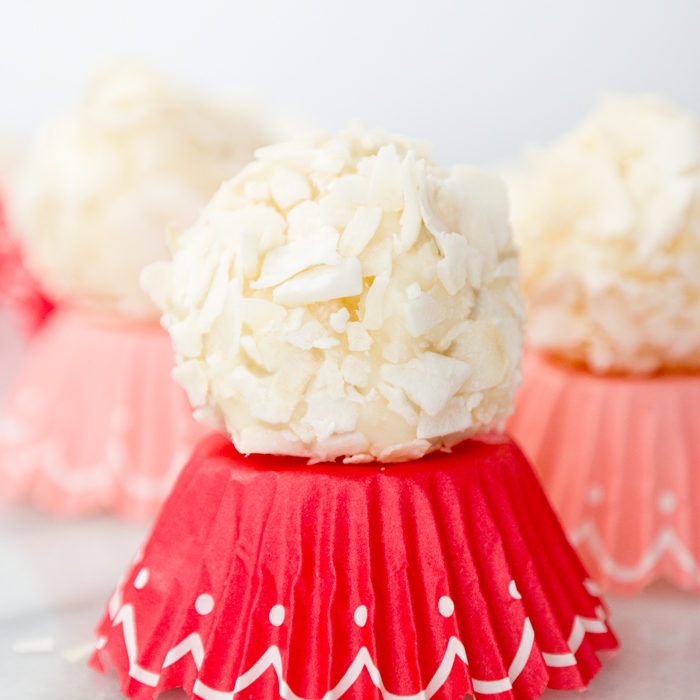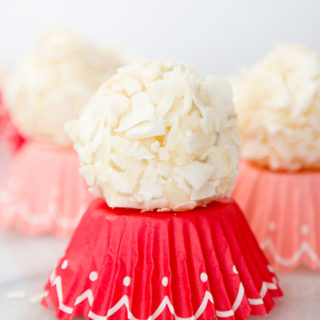 Creamy Coconut Truffles
Simple to make, 4 ingredient Creamy Coconut Truffles.
Ingredients
1/3

cup

thick coconut milk

1

cup

unsweetened shredded coconut

8

ounces

white chocolate chopped

1

Tbsp.

unsalted butter
Instructions
Line cookie sheet with parchment, set aside.

In medium sauce pan bring the coconut milk and 3/4 cups coconut to simmer.

Remove from heat, add in the chopped white chocolate. Let set for 2-3 minutes.

Add butter and stir until all combined.

Pour mixture into bowl and cover. Refrigerate for at least 3 hours.

When ready grab the parchment lined baking sheet.

Pour remaining coconut into shallow dish.

Using a teaspoon scoop the first truffle, roll between hands to make an ball.

Roll ball in coconut flakes. Set on parchment to set.

Repeat with the remaining mixture until complete.

Chill for 2 hours or more prior to serving.