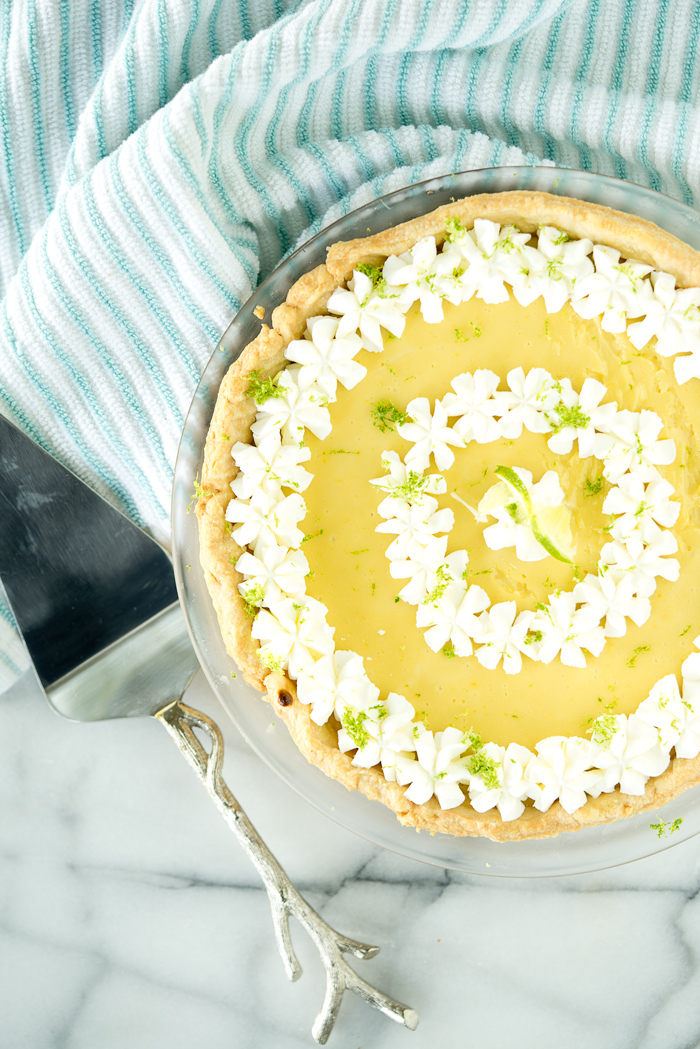 Classic Key Lime Pie! Sweet, tart, puckery goodness. This pie could not have come at a better time.
I've never been shy about eating my emotions and I have a lot to eat for today. My neighbors have this glorious maple tree in their yard (warning this post is about a tree, yup, I'm odd that way, feel free to scroll down to the recipe I'd understand). It was planted by the original owner of the property over 70 years ago, he came home from WW II and planted this beauty. It looks like a fairy tale tree where all the lower branches stretch out long as if to hold all thats above it. The branches that make their way up are just a little shorter than the last making this beautiful dome of leaves. In the Fall they glow yellow and amber, even on a cloudy Fall day its as if the sun is shining. And in the summer it is a wonderful source of shade.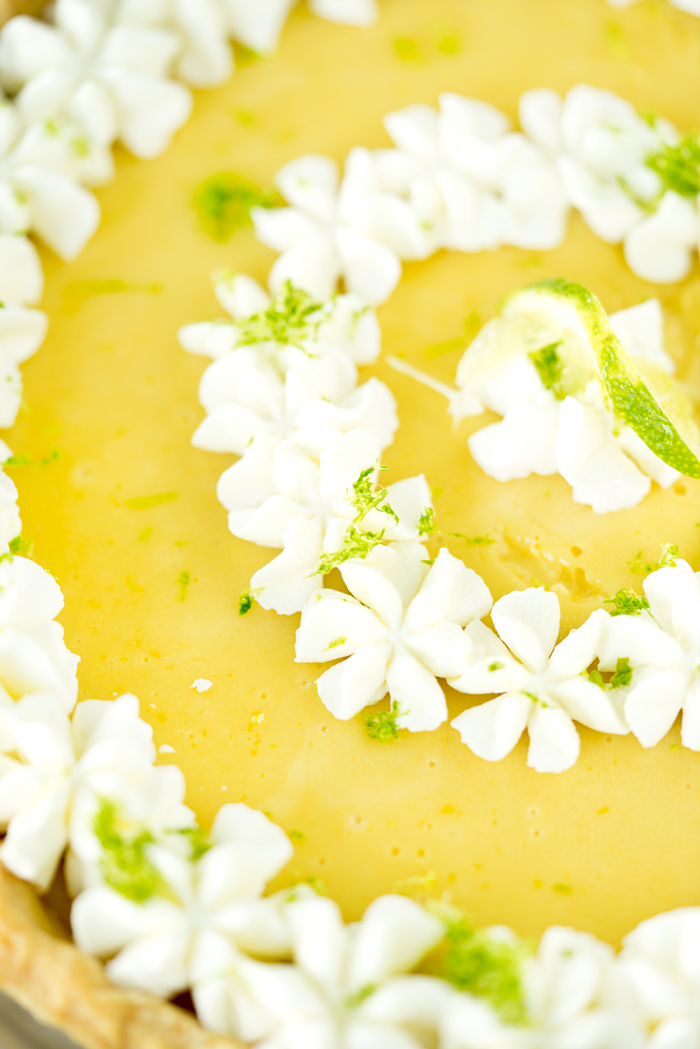 Over the 3 years we have been here we have seen some branches drop from it after a storm, nothing too large or alarming. We figured any tree over 70 years old would lose a little here and there. My concerned neighbor called a Tree Trimmer (not a Tree Doctor, big mistake in my opinion) and he told her it had ants and had to be cut down. They arrived today without warning, big trucks, 6 strong men, chain saws and a wood chipper. In a matter of a few hours it was gone. A majestic king of a tree no more, the protection of the sun it provided no more, its beauty faded into a memory.
It's not our tree or our property but I cried. It's the beautiful tree we stared at while at the dinner table, while relaxing in the sunroom. It's the tree all our guests would comment on when they would visit. It's the tree we relied on to be there. Now there's only an empty space.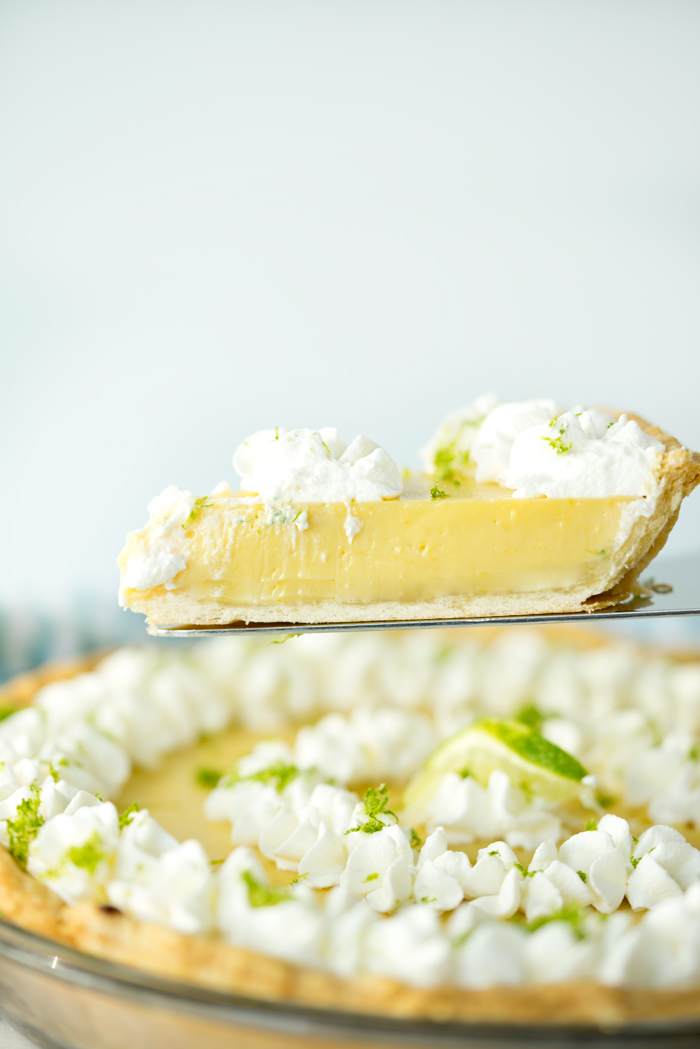 I wanted to say something to my neighbor (how could you? It would've been fine for 10-20 more years) but as she approached me she to started to cry as it was being taken down limb by limb. At that moment I knew there was nothing to say, she was mourning her beloved tree, more so than I. It had been her tree for 40 + years, her protector of the sun, her fabulous Fall glow. So I gave her pie, this Classic Key Lime Pie. I consoled her and told her how much I loved the tree as well.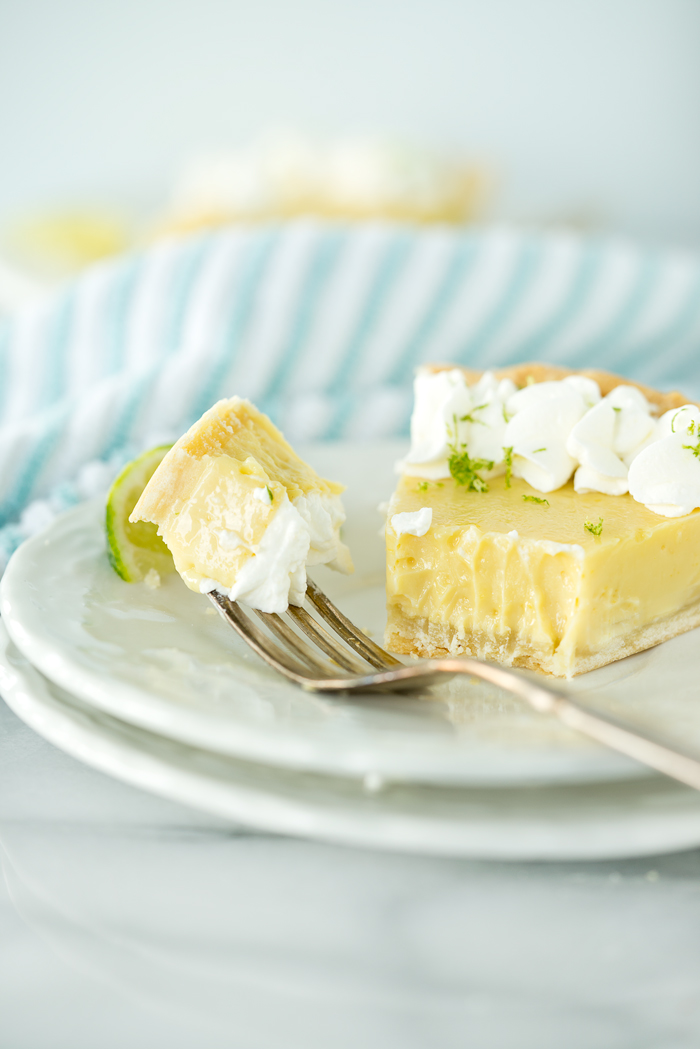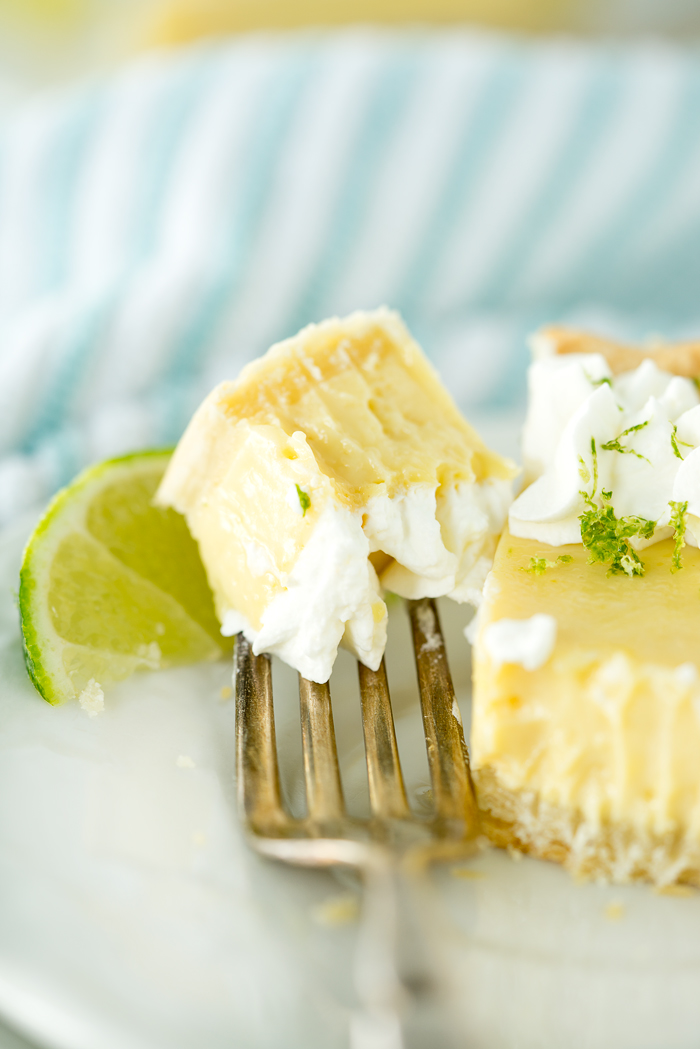 This Key Lime Pie is just the perfect flavor to sum up all of todays feeling and emotions. Sweet, tart, sour, tangy, comforting. Pie just makes you feel so warm and hugged. Even if there is a little puckering 😉 .
So cheers to you big, majestic Maple. Thanks for all the beauty and memories for all who planted you, watched you grow and enjoyed you for so many years. You will be missed!
Stacey FORGOT TO PIN IT? Here you go! Thanks. Yum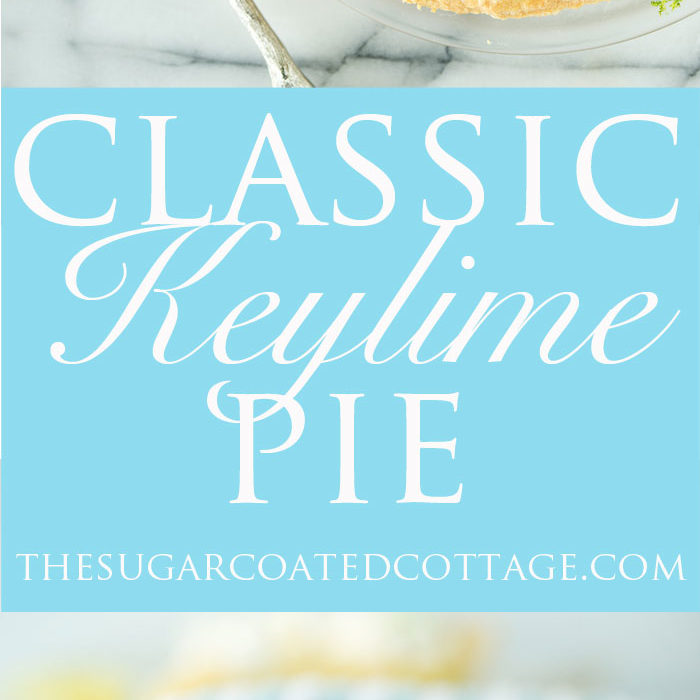 Classic Key Lime Pie
Classic Key Lime Pie. Sweet, tart and puckery.
Ingredients
CRUST:

2 1/2

cup

all purpose flour

1

tsp

salt

1

cup

cold unsalted butter cut into small pieces

1/4

cup

ice water

more if needed

FILLING:

4

egg yolks

1 14

oz

can sweetened condensed milk

1/2

cup

key lime juice

TOPPING:

1/2

cup

heavy whipping cream

1/2

Tbsp

sugar
Instructions
PIE CRUST:

Add flour and salt to food processor

Add the pieces of cold butter and mix for about 10 seconds or until mixture is a coarse meal texture.

Add ice water a very little bit a time through the feed tube while food processor is running until dough holds together but is not sticky or wet.

Empty onto a large piece of plastic wrap, press together to form a dough ball.

Chill for at least an hour.

When ready roll out disk onto a floured surface, must be about 1/8 inch thick and fit in 9 inch pie plate. Place rolled out disk in the 9 inch pie plate.

Line pie crust with aluminum foil and fill with dry beans, dry rice or pie beads.

Bake 20-25 minutes, until baked and golden brown.

Let cool 5 minutes, remove foil and beans/rice/beads.

Reduce oven temp to 350 degrees F.

FILLING:

In medium bowl whisk egg yolks, sweetened condensed milk together.

Add in the key lime juice, whisk completely.

Pour into baked pie shell.

Bake 15 minutes (at 350 degrees F).

Let cool 30 minutes and then refrigerate over night (8 hours minimum).

NOTE: DO NOT LAY SARAN WRAP ON THE PIE FILLING, IT WILL STICK.

WHIPPED CREAM:

In large bowl of mixer which the cream and sugar until light and fluffy.

Transfer to piping bag and pipe design of choice onto pie or just spread it over the top of pie.
SaveSave SaveSave
SaveSave
SaveSave
SaveSave
SaveSave
SaveSave
SaveSave