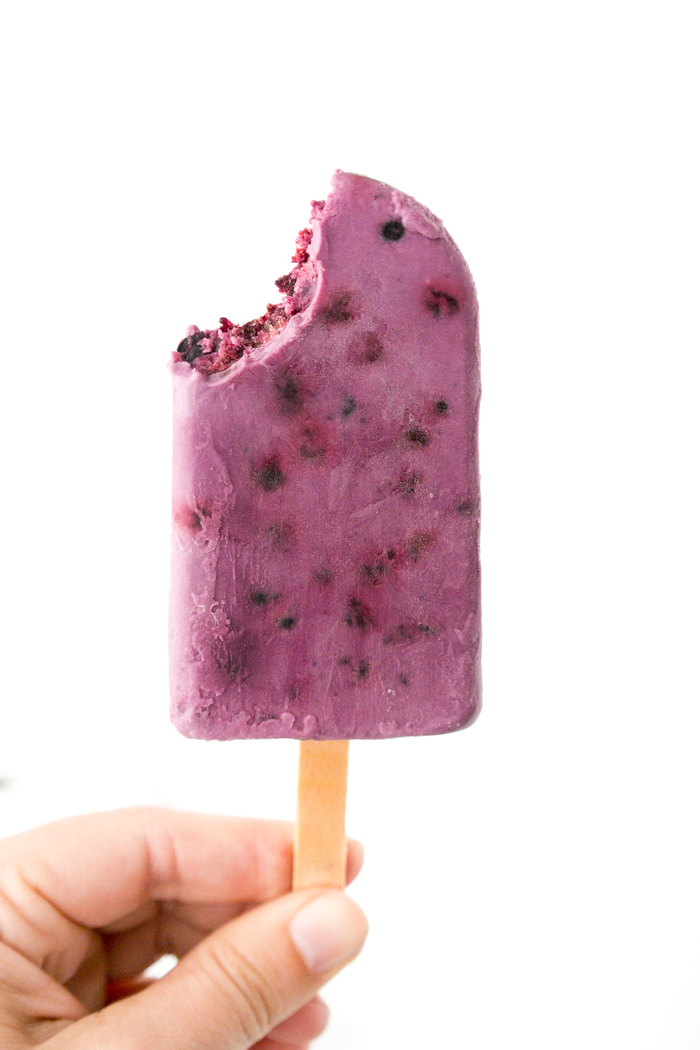 Blueberry Cream Pops! Homemade blueberry filling and sweet cream combine to make this deliciously sweet pop.
[social_share/] Yum
Woo hoo it's popsicle week! Not that I have ever needed an excuse to eat popsicles but it's so much fun to see bloggers come together this week and celebrate this fun treat. The flavors popping up are so delicious and some are just down right fun!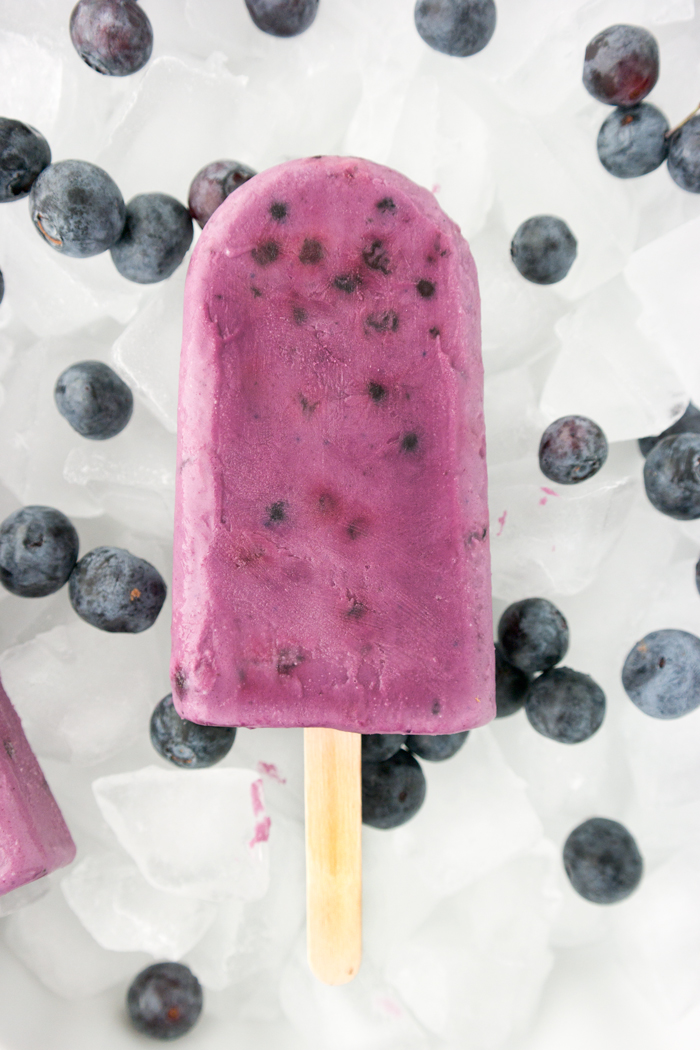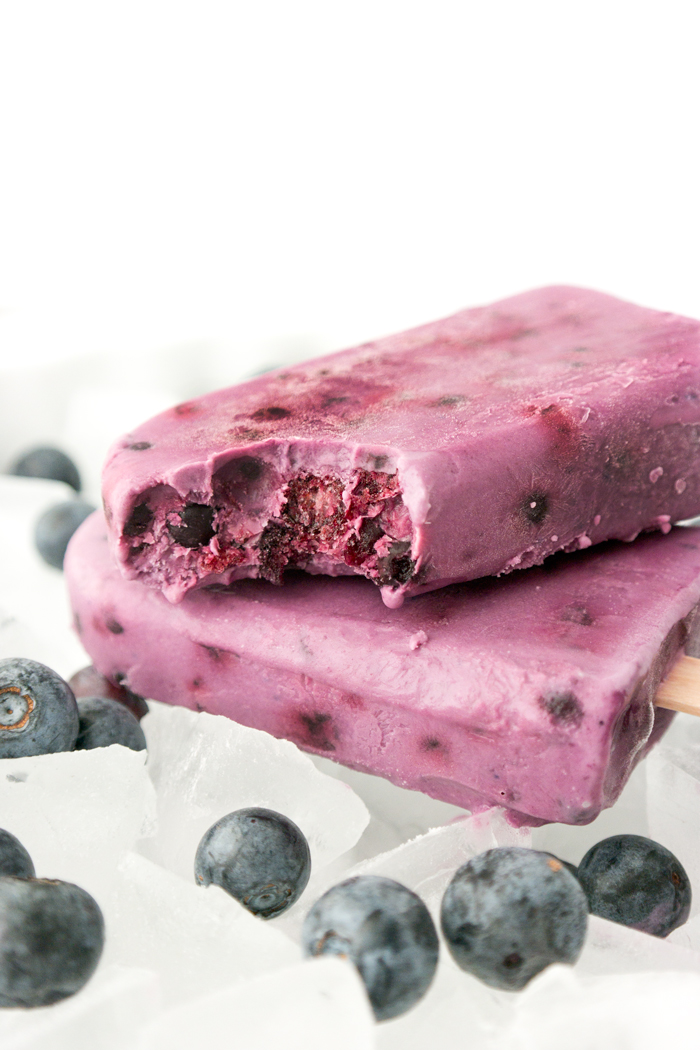 I chose to go with Blueberry Cream Pops. For me summer says popsicles and blueberries mean summer so they kind of go hand in hand. I prepared my blueberries as I would if I were going to make a crumble. Raw blueberries are wonderful but I really wanted to enhance their natural sweetness and bring out that gorgeous blueish purple color. So I took blueberries, a little sugar, a bit of brown sugar and dash of flour, baked until bubbling and then let cool.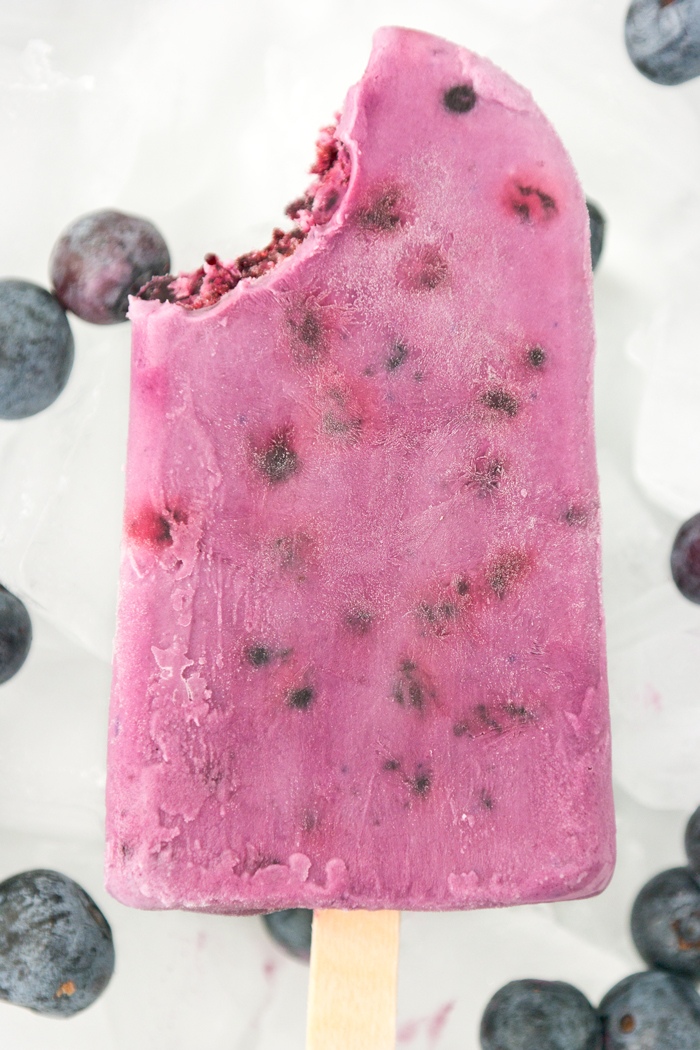 Next the base, simple really, cream and sugar. I warmed the cream just enough so that the sugar would dissolve. Let cool.
Mixed the two together gently to try to keep the blueberries in tact and poured into the popsicle molds.
This popsicle is a sweet and creamy blend of sweet cream and delicious blueberries. Perfect for a hot summer day and perfect addition to #popsicleweek. If you have time check out some of the other flavors at http://witandvinegar.com/popsicleweek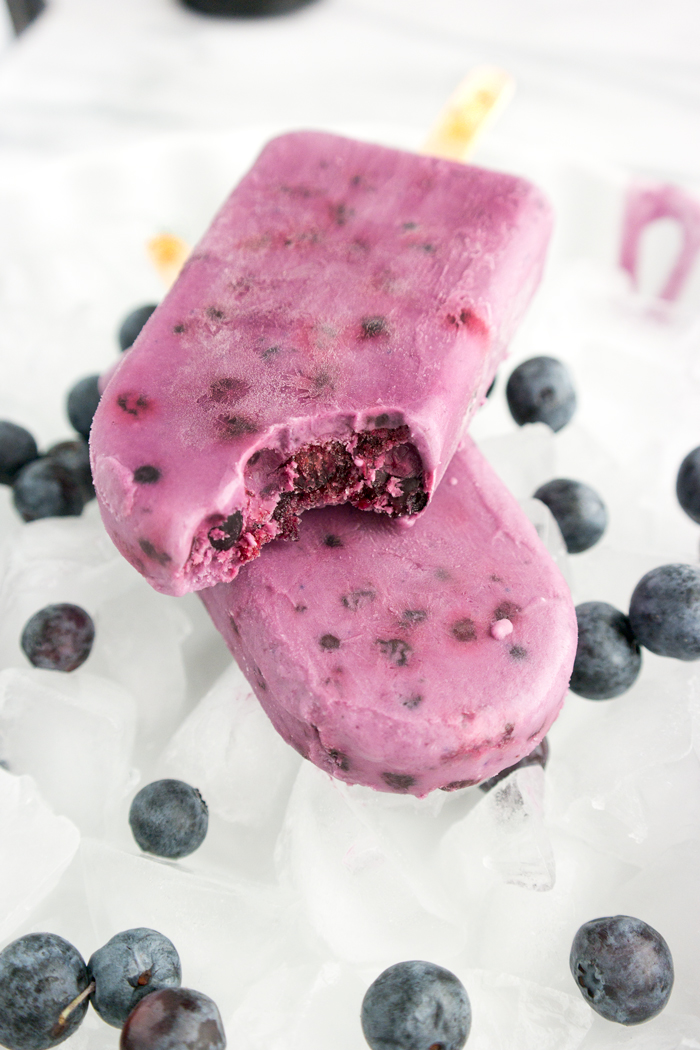 Enjoy!
Stacey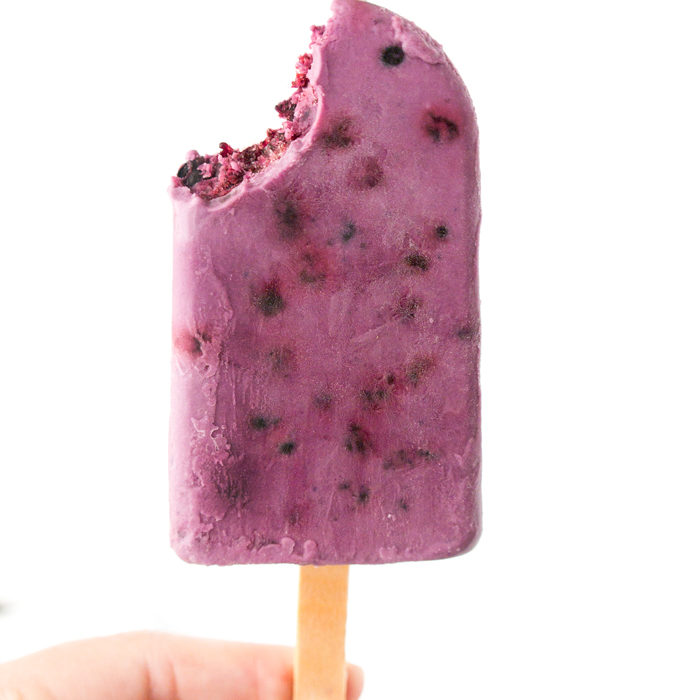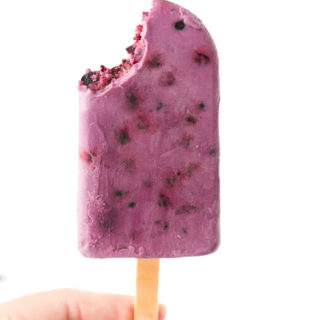 Blueberry Cream Pops
Blueberry Cream Pops! Homemade blueberry filling and sweet cream combine to make this deliciously sweet pop.
Ingredients
2

cups

blueberries

1

Tbsp

light brown sugar

1

Tbsp

granulated sugar

1

Tbsp

flour

1/2

Tbsp

lemon juice

3/4

cup

heavy cream

2

Tbsp

granulated sugar
Instructions
In medium bowl add blueberries, sugars, flour and lemon juice.

Stir to combine. Pour into small, shallow baking dish so that the mixture is about 1/2 inch to 3/4 inches high.

Bake at 400 degrees F for about 20 minutes or until bubbling.

Let cool.

In small sauce pan combine the heavy cream and sugar, heat just until sugar dissolves. Let cool.

Mix the blueberry mixture and cream mixture gently as not to break too many blueberries.

Pour into popsicle molds and freeze until fully set, over night is best.
Notes
When putting in the popsicle sticks, I freeze pops for about 30 minutes then go back and insert the sticks, the slightly frozen top helps hold the stick in place.