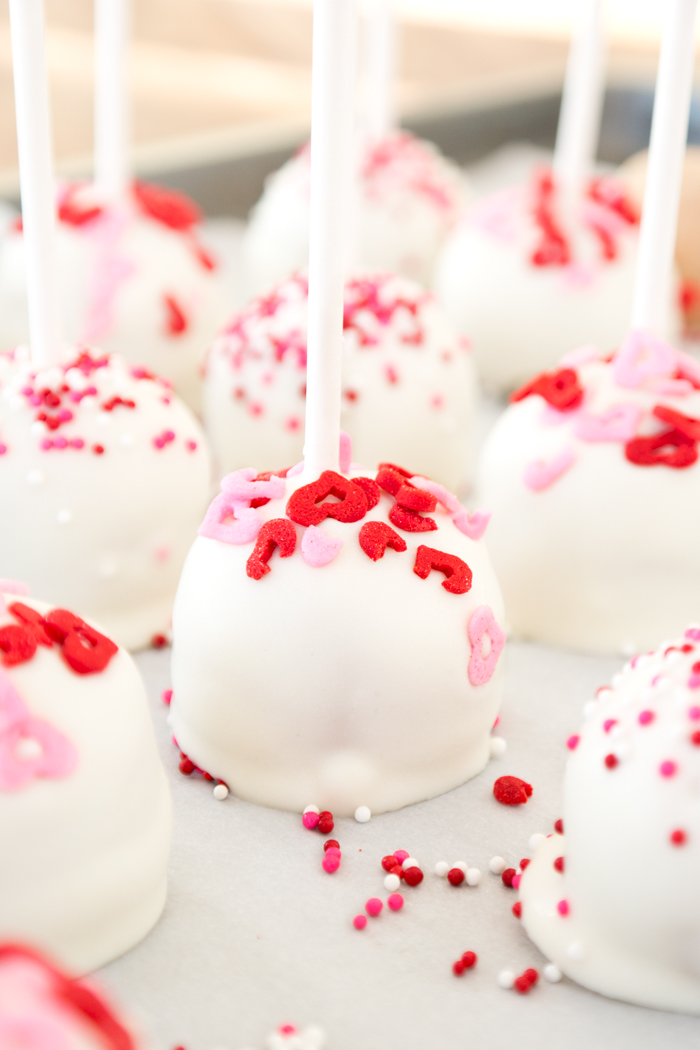 Vanilla Bean Cake Pops. Delicious, festive and fun for all ages.
[social_share/]Yum

Good-Bye January!! For most of us January is to be a time of reflection, sticking to resolutions, getting back to "normal" after the holidays. However not for us, it was filled with expected trials, unexpected trials and the flu bug. And did anyone notice that we got only like 2 days with sun in January if you are in the Michigan area? Not only was the mood a dreary one but the weather reflected the mood.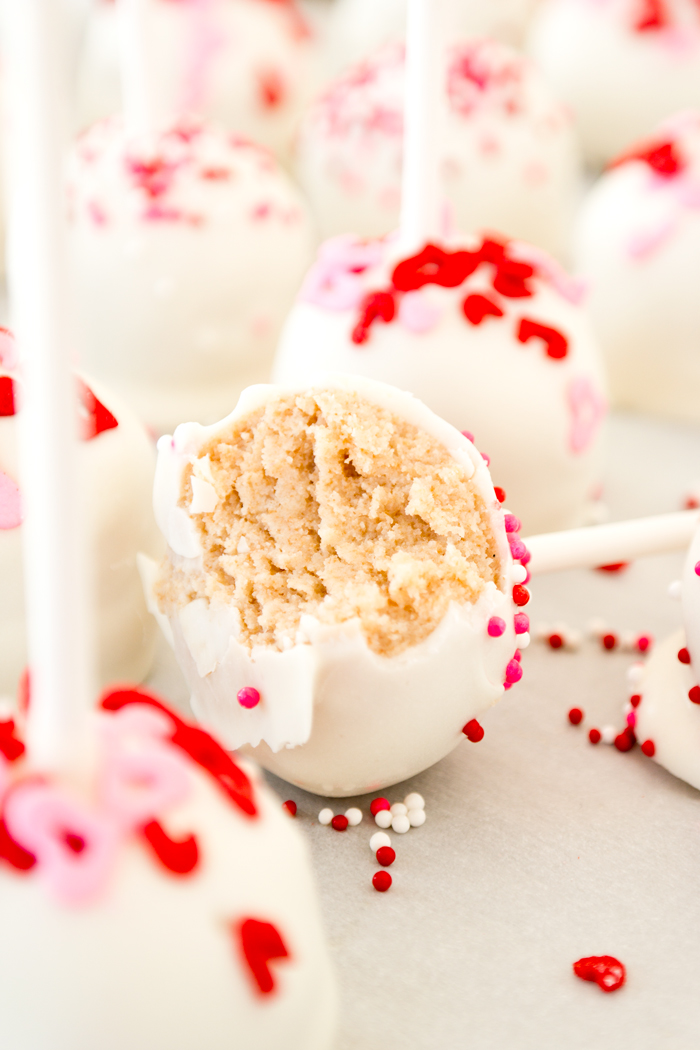 First my family all took turns passing the flu bug, that pretty much knocked us down a few weeks. Then my grandma had a stroke and a pretty major one at that. She is 96 years old, they caught it quick enough and were able to give her a special medicine that almost cured her completely, seriously a miracle. But it took time, she was sent to a hospital in Detroit because our little small town hospital does not have a Neurologist and it took close to a week to get her to the point she could come home. The nurses and docs were great but she needed to have an advocate there because she was still having a hard time communicating at first and that person was me. Being in the hospital that many days, though thankful for the work all the medical team does, was sad and it reaffirmed my decision to start taking better care of my body, we only get one.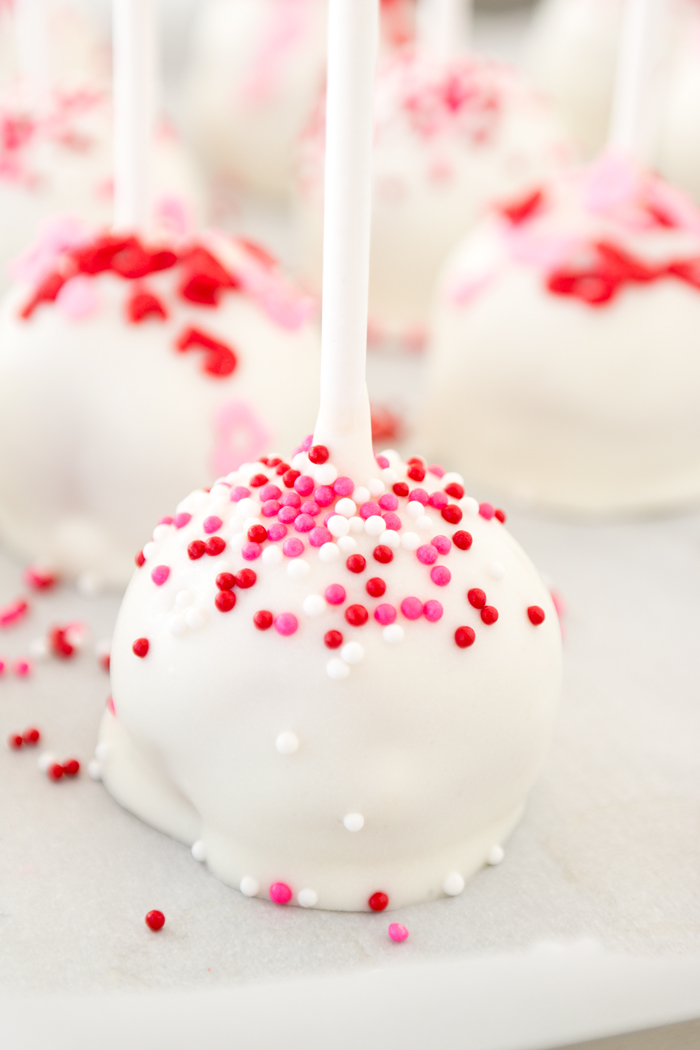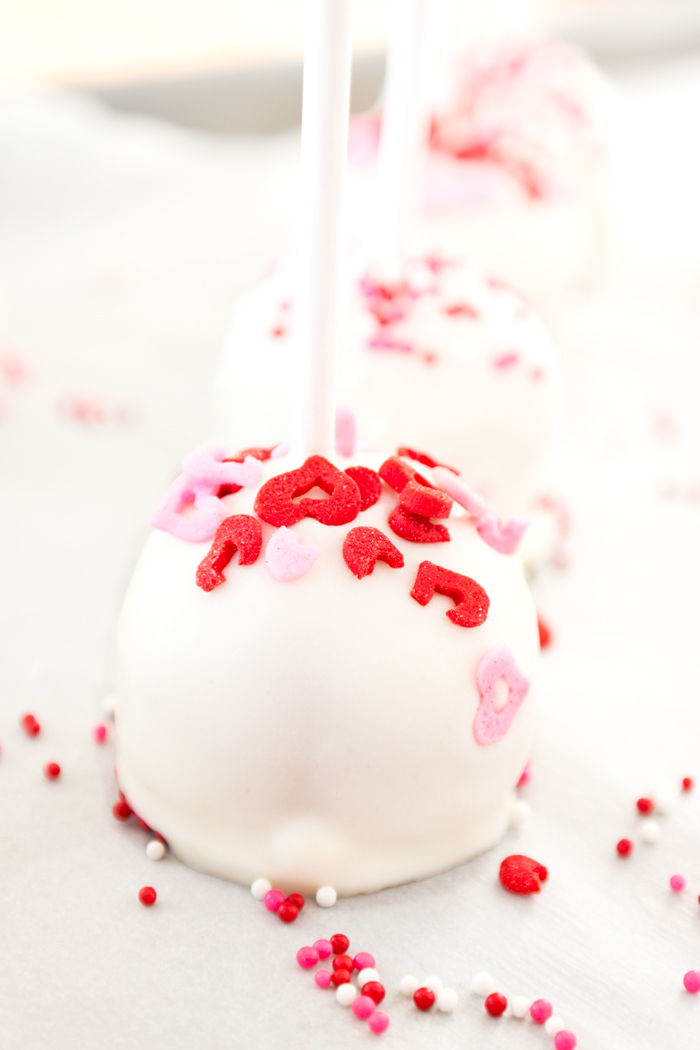 So welcome in February, not only has the sun been shining but it appears all the dust of January is settling. The routine is getting back to normal and I am able to spend some much needed and desired time in the kitchen. What better way to open February then with some Valentines Day inspired treats? Don't you just love the Valentines Day color combos?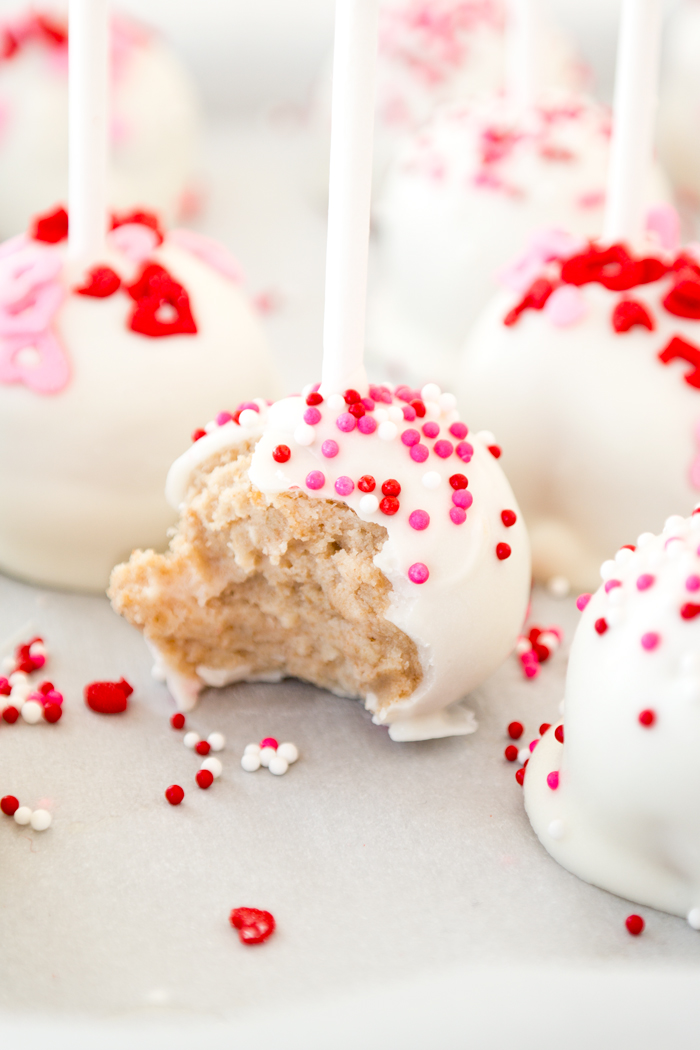 Vanilla Bean Cake Pops. Super fun and everyone gets happy to see a cake pop no matter the age. I'm a firm believer in the cake + frosting cake pop. Though the baked cake balls come out looking perfectly round I need that frosting and cake mixture to seal the deal, super delicious. I used the standard recipe for these, 1 vanilla cake baked from a box mix and 1 jar of canned frosting but then I added one vanilla bean. This addition really enhanced the flavor and made these beauties even more delicious!
Enjoy!
Stacey
FORGOT TO PIN IT? Here's your chance. Thanks.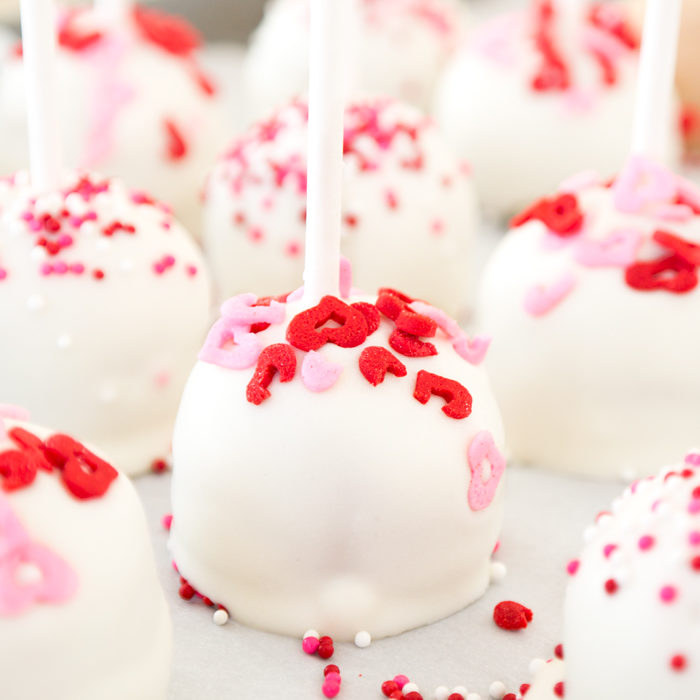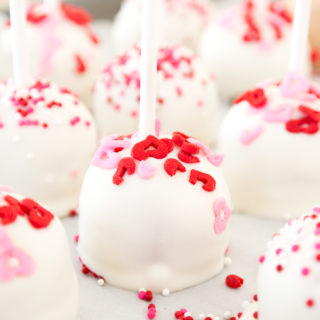 Vanilla Bean Cake Pops
Vanilla Bean Cake Pops. Delicious, festive and fun for all ages.
Ingredients
1

box cake mix

plus ingredients needed per manufacturers instructions

1

can vanilla frosting

1

vanilla bean

1 1/2

lbs

white candy coating

Valentines day sprinkles

or sprinkles of choice

36-40

lolly pop sticks
Instructions
Preheat oven to 350 degrees.

Prepare 2 9 inch cake pans with parchment and oil them. Set aside.

Line cookie sheet with parchment. Set aside

Prepare cake batter per manufacturers instructions, add seeds of one vanilla bean.

Mix well.

Pour evenly into two 9" cake pans.

Bake according to instruction on box.

Once done cool completely.

Break up cooled cakes into bowl of mixer and add can of frosting.

With paddle attachment mix until cake and frosting are completely mixed together.

Form 1 1/2 inch balls and place on parchment line backing sheet.

Refrigerate for at least an hour.

When ready melt candy coating per manufacturers instructions. You can work in 1/2 lb batches if needed so you are only melting what you need as you go.

Pour into a deep and narrow cup for dipping. An insulated cup will help keep it warm longer.

Take a stick, dip the end into candy coating and stick into cake ball.

Dip cake ball into candy coating, as you take the pop out wipe excess coating from bottom off on side of cup. Set on parchment line baking sheet and add sprinkles.

Repeat with the remaining cake balls.

Let set completely, keep in cool dry place.
Notes
If the cake balls start to fall off the stick while dipping put them back into refrigerator to firm up again. Or take a few out at a time so the rest stay cool until needed.
Candy coating may cool and harden, you will need to re-warm as you go.