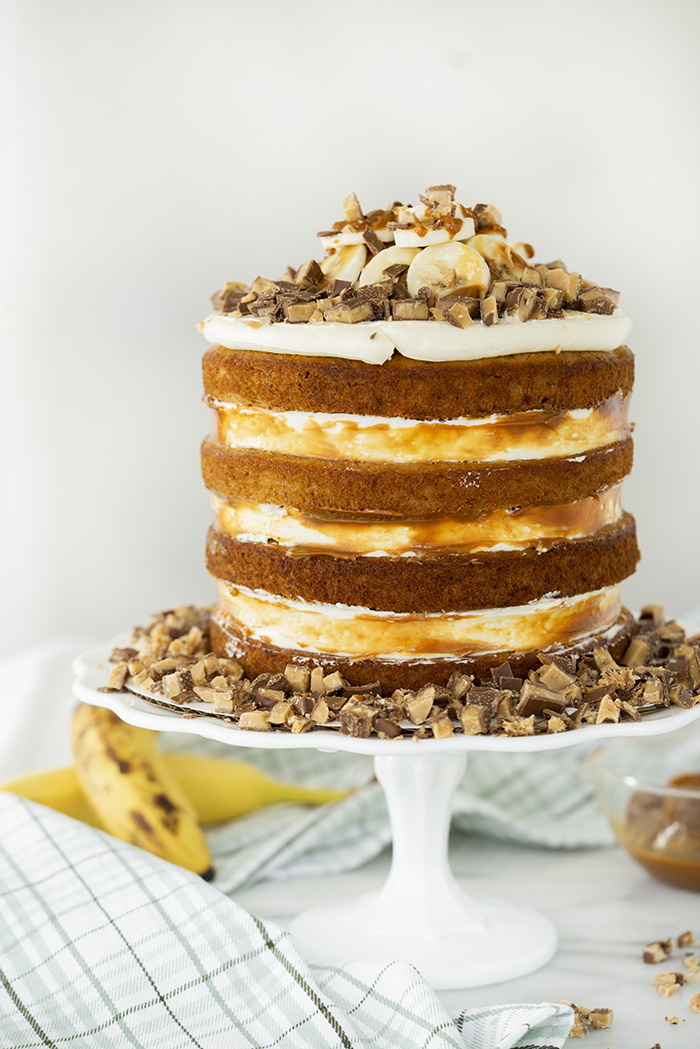 Banoffee Cake. Moist banana cake, layers of dulce de leche, fresh bananas and toffee crumbles.
…
Chocolate Ganache + Dulce De Leche = HEAVEN!!!!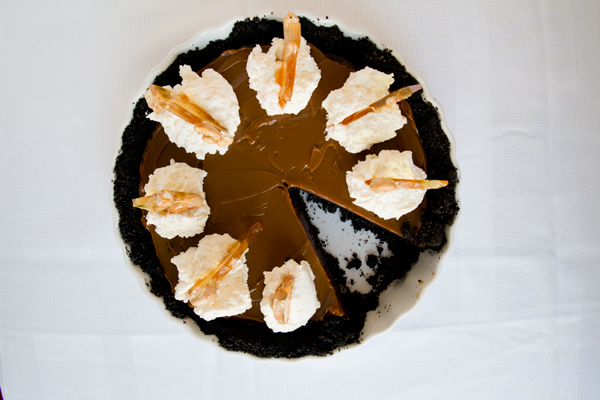 [social_share/]
My husband has a picky palette. So when he asked me to make this again for his family over Easter it was a compliment. This upscale desert is so fabulous that I have to give half away just so I won't keep eating it. That's one of the hazards of working from home, if there's good food in the house I can't stop myself.
…