I get excited for Easter every year. Being in Michigan the winters tend to drag on and the landscape is quite dreary. But when Easter is around the corner that means Spring is on its way and with it all the vibrant colors I have really missed over the last months.
I'm happy to bring these cheery Easter cupcakes your way. They are colorful, simple and best of all you get to use many "ready made" items.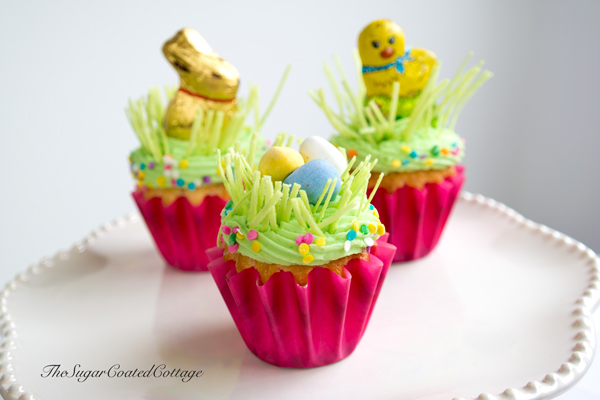 [social_share/]
You'll need:
Cupcakes made and frosted (I used green frosting to mimic grass)
Sprinkles
Edible grass (available at Target or Meijers)
Small foil wrapped bunnies and chickies (I used Lindt brand)
Cadbury mini milk chocolate eggs
Scissors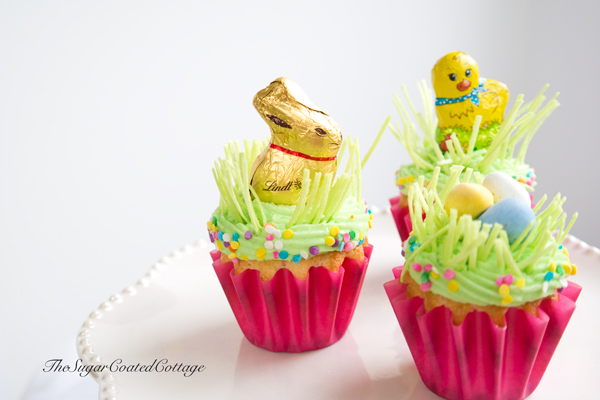 Instructions:
Pour sprinkles onto a plate, you can pour them thick for this.
When the icing is fresh roll the side of the frosted cupcake in the sprinkles
Cut the edible grass in 3/4-1 inch pieces and insert them into frosting for the grass.
Final step, add your center decorations, the bunny, chickie or eggs.