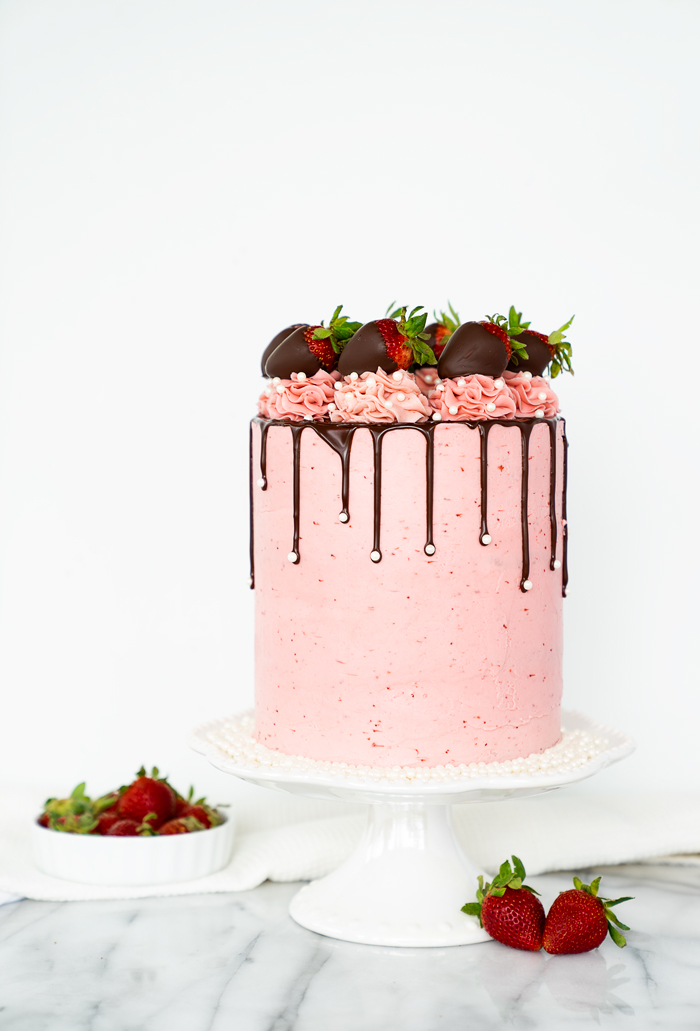 Layers of deliciously moist strawberry cake filled and enrobed in strawberry buttercream! Topped with chocolate dipped California Strawberries.
If you are looking for that special cake for your next gathering than this is the one! I recently had the pleasure of partnering with California Strawberries to create this delicious cake inspired by the most beautiful strawberries. It's no secret that strawberries are truly one of my favorite spring/summertime, well anytime, fruits so it was a joy to make (and eat) this cake ;-).
When creating a recipe such as this where the fruit is the star of the show I love to actually see it and those little red strawberry flecks in the buttercream just make my heart swoon! And the chocolate dipped California Strawberries get me gitty like a little kid.
Check out the full recipe at California Strawberries !!
Enjoy your day!
Stacey