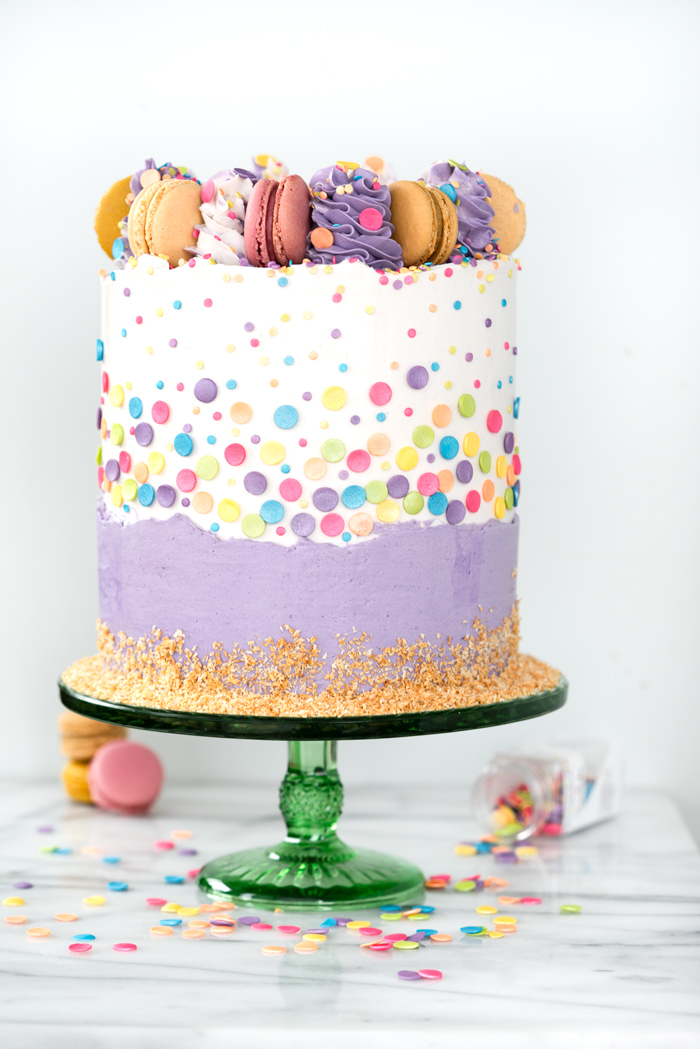 Toasted Caramel Coconut Cake Recipe. Coconut scented cake filled with toasted coconut caramel buttercream.

It's officially Spring and that means temps are trying to creep up (trying being the operative word lol) and birds are definitely singing! It also means its time for the Spring Festival Blog Hop hosted by my blogosphere friend Kendra from Joy In Our Home. I'm so thankful she asked me to be apart of it along with a lot of other wonderfully talented folks including DIY's, Vignettes, Front Porches, Mantels and of course recipes!! So scroll down to check out links to these sites and be inspired by what they all have to offer!! In the meantime lets talk cake…

My contribution is this amazing Toasted Caramel Coconut Cake. Ok, so you probably noticed that it should really read Toasted Coconut Caramel Cake but I had already sent my link info in for the blog hop and figured I would just go with it, lol. I didn't want to be that person that was already making changes and since it still kind of worked I let it go. So to be clear it is the coconut that is toasted, not the caramel 😉 . We got 4 layers of coconut cake filled with swiss meringue buttercream that has been mixed with caramel and toasted coconut. It's crazy delicious and that toasted coconut adds such a wonderful flavor to everything, so I garnished the bottom of the cake with it as well just for some added flavor.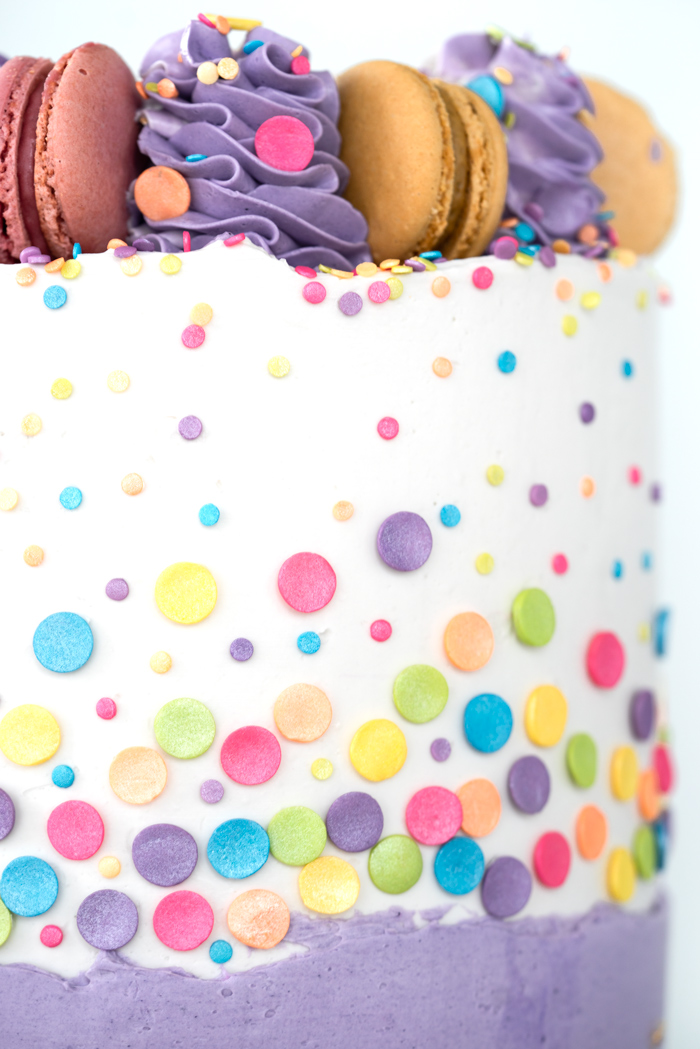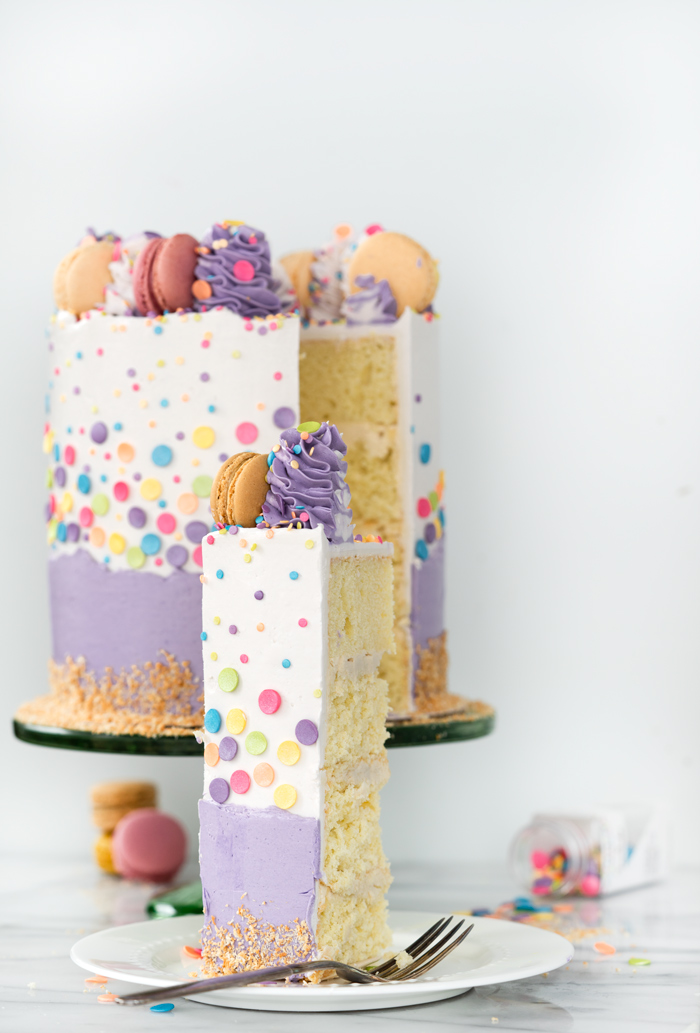 I love natural coconut flavor but not imitation coconut. I did not add coconut flavoring to the cake personally, I feel that the toasted coconut in the buttercream added enough coconut flavor for me but if you like a strong coconut flavor I recommend 1/2 tsp extract added to the recipe.
I used Bob's Redmill fine coconut and toasted it myself. I put thin layer on parchment line baking sheet and put it under the broiler for just a minute or so, keep watching because it toasts very quickly (and smells amazing).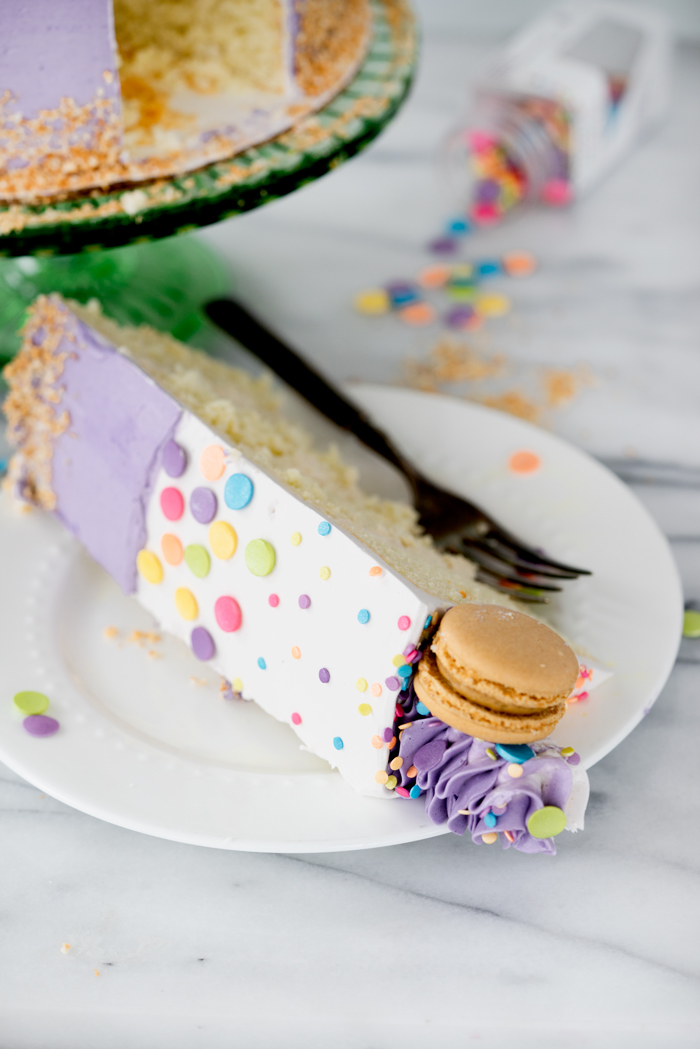 Happy Spring and enjoy! Remember scroll down to see pics and links from all the other talented bloggers for this Spring Festival!!
Stacey
PIN FOR LATER! Thanks.

DIY's on Monday
Joy In Our Home | Timeless Creations |The Tattered Pew | CityGirlmeetsFarmboy | Life On Kaydeross Creek
Vignettes on Tuesday
anderson + grant | Follow The Yellow Brick Home | White Arrows Home | Worthing Court | Camelot Art Creations
Front Porches on Wednesday
County Road 407 | Elizabeth Joan Designs |The Crowned Goat | 2 Bees In A Pod | Sanctuary Home Decor
Mantels on Thursday
DIY Beautify | The Painted Hinge | Making It In the Mountains Grey Birch Designs | The Homemaking Momma
Recipes on Friday
Love In My Oven | Noting Grace | Beyond the Butter Confessions of a Baking Queen | The Sugar Coated Cottage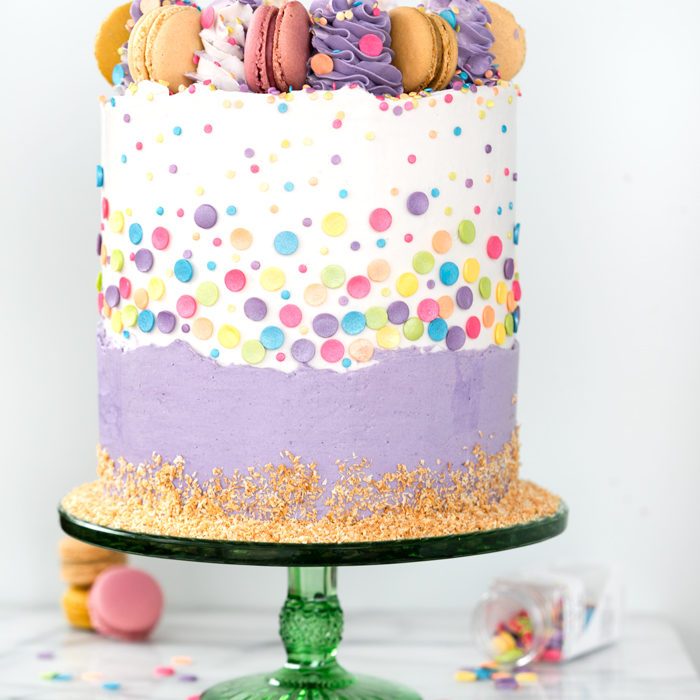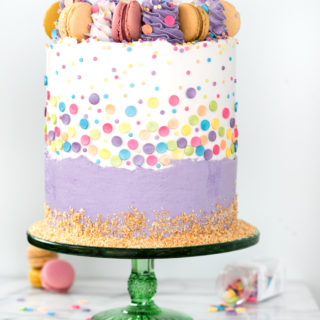 Toasted Caramel Coconut Cake Recipe
Toasted Caramel Coconut Cake.
Ingredients
CAKE:

all ingredients room temp

1 1/3

cups

butter

2 1/2

cups

sugar

5

eggs

5

cups

cake flour

1 1/3

Tablespoons

Baking Powder

1 1/3

cup

of buttermilk

2 1/2

teaspoons

vanilla

1/2

tsp

coconut extract

if using

BUTTERCREAM:

recipe below is for one batch, you will need 2 batches for this cake recipe and decorating. I make one batch to fill and crumb coat and the second batch for the final coat and decoratE. For the second batch I omitted the coconut and caramel so I would have a smooth finish and white buttercream.

5

egg whites

1 1/4

cups

sugar

1

lb

butter room temp

2/3

cup

caramel sauce

1 1/2

cups

toasted coconut

additional for garnish at bottom of cake

2

tsp

vanilla extract
Instructions
Preheat oven to 350°.

Grease and flour 4 (7-inch) round cake pans. Line bottoms with parchment.

In a large bowl, beat butter and sugar with a mixer at medium speed until light and fluffy, 3 to 4 minutes.

Add eggs, one at a time, beating well after each addition.

In a medium bowl, stir together dry ingredients.

Gradually add flour mixture to butter mixture alternately with milk, beginning and ending with flour mixture, beating just until combined after each addition.

Add in the vanilla and coconut extract.

Mix well to combine.

Pour batter into prepared pans.

Bake until a wooden pick inserted in center comes out clean, 30 to 34 minutes.

Let cool completely.

BUTTERCREAM:

In medium sauce pan add the egg whites and sugar.

On medium heat you are going to whisk egg mixture until sugar is completely dissolved (you can test it by rubbing a small amount between your fingers to test it, it should be completely smooth).

Remove from heat and let mixture cool. (If mixture is too warm it will melt your butter when the time comes).

Transfer to mixing bowl and with whisk attachment whisk on high until stiff peaks form and mixture is completely cooled.

Switch to paddle attachment.

On low speed add the butter one piece at a time.

Increase mixer to medium/high speed and mix until buttercream forms.

Add in the vanilla, continue mixing until completely mixed in.

With mixer on low speed pour in the caramel sauce and add in the toasted coconut. (I used Bob Redmill Fine Coconut)

Mix until completely combined.

ASSEMBLY:

Cut tops of cakes if hump formed while baking.

Place first cake layer on cake board, secure it in place with a dab of frosting underneath.

Spread even layer of butter cream on top of the cake layer, smooth with offset spatula.

Repeat with the next two cake layers.

Add the top cake layer and crumb coat the cake with buttercream.

Refrigerate at least 30 minutes.

Put final coating of buttercream on cake. Refrigerate 30 minutes minimum.

Decorate as desired.
Notes
Tip for swirls - Wilton tip 1M
Sprinkles - by ChocoMaker (available at Meijers and Krogers)
Wilton "purple" food coloring